Books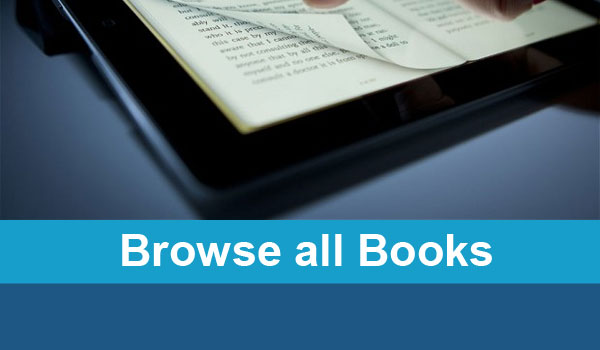 Published on September 22nd, 2013 | by Admin
Book Reviews (Fiction and Non-Fiction)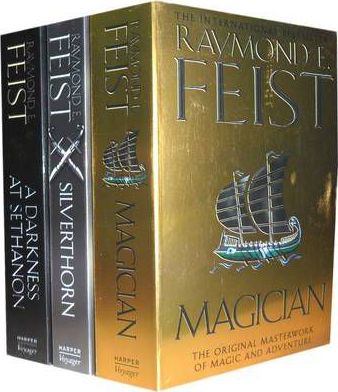 Impulse Gamer is not just about gaming, movies and technology because our team also love to read! However nothing beats sitting down with your favourite with a good old fashioned book (Definition: a written or printed work consisting of pages glued or sewn together along one side and bound in covers) for a reading binge sessions. Sure there are e-books but they're not the same! Our book reviews consist of both fiction and non-fiction but we prefer fiction!
New Book Reviews

Surrounded by Vampires Book Review (Thomas Erikson)
Be Useful: Seven Tools for Life
Not Here to Make You Comfortable
Oh Miriam!: Stories From An Extraordinary Life
No Silly Questions (The Daily Aus) Book Review
An A to Z of Dreaming Differently
Restless Dolly Maunder Book Review
Hairy Maclary from Donaldson's Dairy
Dolly Parton's Billy the Kid Makes it big!
Secrets and Lies: A story of justice, perseverance and the life that comes after
The World of Peter Rabbit: The Bedtime Bunny Hunt
We Are Matildas: A Story about friendship and teamwork
The War Nurses by Anthea Hodgson Review (2023)
Aussie Ark Rescue Series Review
I can be a Matilda & I can be a Socceroo
It's OK to Be Angry About Capitalism
Star Wars The Mandalorian Season Two Collector's Edition Volume One
THE JOURNEY Big Panda and Tiny Dragon
E.T. the Extra-Terrestrial The Ultimate Visual History
Peppa's Australian Ocean Colouring Book
Star Wars Insider Presents The Mandalorian Season One: Volume 1
Thank You, Teacher from The Very Hungry Caterpillar
Trainlord (2022) by Oliver Mol
So You Want To Live Younger Longer?
Bluey: Bluey and Bingo's Fancy Restaurant Cookbook
All the Words I Need to Know  (A First Dictionary)
I'm a Dirty Dinosaur Hide and Seek
Conspiracy: A History of Boll*cks Theories, and How Not to Fall for Them
Stardew Valley Guidebook 4th Edition (2021)
Ten Minutes to Bed Little Fairy
The Cannon Film Guide Volume II (1985–1987)
The Cannon Film Guide Volume II (1985–1987)
How to Lose Friends and Influence White People by Antoinette Lattouf
The Art of Star Wars The Mandalorian Season Two
The Very Hungry Caterpillar Bug Hunt
The Very Hungry Caterpillar Bug Hunt
The Tale of Peter Rabbit Review (Peter Rabbit 120 Years of Mischief)
Futilitarianism: Neoliberalism and the Production of Uselessness
Terry Denton's Bumper Book of Holiday Stuff to do!
Peppa Pig: Where's George's Dinosaur
Eric Carle's Twinkle Twinkle Little Star and Other Nursery Rhymes
Mr Men Little Miss in Australia
Explain That: 31 intriguing reasons why from The Age and The Sydney Morning Herald
Release The Beast: A Drag Queen's Guide to Life
Blast Annual 2020 – Vol. 2 (2020)
STAR WARS THE FICTION COLLECTIONS 1
Show Us Where You Live Humpback
Star Wars The Mandalorian Guide to Season One (Collector's Edition)
So You Think You Know What's Good For You
The Adventures of Mittens: Wellington's Famous Purr-Sonality
DC Comics Encyclopedia New Edition
Faking It: My Life In Transition – A Memoir
Star Wars The Mandalorian The Art & Imagery Collector's Edition Volume Two
The Art of The Mass Effect Trilogy Expanded Edition
Peppa's Night Before Christmas
I'm Ready for my Birthday & I'm Ready for Swimming
Little Lion Book: A Long Way Home
Hitler and Stalin: The Tyrants and the Second World War
Dokkaebi Vicious Spirits by Kat Cho
Star Wars The Mandalorian The Art and the Imagery Collector's Edition Volume One
Down To Earth: A Guide to Simple Living
The Art of Point-and-Click Adventure Games: 2nd edition (2020)
Puffin Little Historian The ANZACS
Puffin Little Scientist The Solar System
Hope 50 Ways to Help our Planet Everyday
Super Sporty Girls: Be Inspired and Celebrate Australia's Amazing Sportswomen
LEGO Harry Potter: Magical Treasury A Visual Guide to the Wizarding World
Peppa Pig: I love You Daddy Pig
Peppa Pig: I love You Daddy Pig
Where's Spot: The original lift-the-flap
Peppa at the Aquarium: A lift-the-flap
Anxious People by Fredrik Backman
The Cannon Film Guide: Volume I, 1980-1984 (2020)
Baby Shark Adventure Downunder
Peter Hops Aboard: A Peter Rabbit Tale
The Very Hungry Caterpillar's Hide & Seek: A Finger Trail Lift-the-Flap
I'm Ready for … Easter & The New Baby
Peppa Pig: Peppa Loves Our Planet
Peppa's Play Date Book Review (Peppa Pig)
The CRPG Book: A Guide To Computer Role-Playing Games
There's a Hippopotamus on our Roof Eating Cake: 40th Anniversary Edition
Harleen Hardcover Review (2020)
I Am C-3PO The Inside Story Book
STAR WARS THE RISE OF SKYWALKER: The Visual Dictionary
Where's Peppa's Magical Unicorn (A lift-the-flap book)
Ten Minutes to Bed Little Unicorn
Bluey Time to Play: A Sticker Activity
Diary of a Wimpy Kid #14 Came In Like a Wrecking Ball
Mr Walker and the Dessert Delight & Mr Walker Gets the Inside Scoop Book Reviews
The World of Warcraft Pop-Up Book
There Was a Black Hole that Swallowed the Universe
No One Likes a Fart hardback book and plush toy box set
The Puffin Book of Bedtime Stories
Where Are The Five Frogs, Spot?
Peppa Pig: George's Train Ride
LEGO Star Wars Build Your Own Adventure Galactic Missions
Fly Book Review (Jess McGeachin)
The Complete Cthulhu Mythos Tales
H.P. Lovecraft:  The Complete Fiction
Vincent and the Grandest Hotel on Earth
100 First Words For Little Geeks
Anxious Kids: How children can turn their anxiety into resilience
Peppa at the Petting Farm Book Review
Diary of an Awesome Friendly Kid
Marvel Studios: Character Encyclopedia (2019)
The LEGO® MOVIE 2™: The Awesomest, Most Amazing, Most Epic Movie Guide in the Universe
DC Comics Ultimate Character Guide, New Edition (2019)
Peppa Pig Nursery Rhymes Singalong Storybook with Audio CD
Lost in Space: The Art of Juan Ortiz
Peppa Pig: Peppa at the Museum
Marvel Contest of Champions The art of the Battlerealm
Marvel Fearless and Fantastic! Female Super Heroes Save the World
My First Music Book: Musical Instruments
Spider-Man Into the Spider-verse: The Art of the Movie
Spider-Man Into the Spider-verse the Official Guide
Disney Ralph Breaks the Internet The Official Guide
Super Mario Encyclopedia: The Official Guide to the First 30 Years HC
Lonely Planet: The Travel Atlas – The Ultimate Atlas for Globetrotters
Die Hard the Ultimate Visual History
Fallout the Vault Dweller's Official Cookbook
Diary of a Wimpy Kid: The Meltdown
Star Wars The Last Jedi: The Ultimate Guide to the Film (The official Movie Companion)
Marvelocity: The Marvel Art of Alex Ross
Power Rangers: The Ultimate Visual History
The Predator: The Art and Making of the Film
Peppa Pig: Peppa Meets Father Christmas
Ho! Ho! There's a Hippopotamus on Our Roof Eating Christmas Cake
Spider-Man The Art of the Game
Twinkle, Twinkle, Little Star – I know exactly what you are
100 First Words for Little Geniuses
The LEGO Book (New Edition 2018)
LEGO DC Super Heroes Visual Dictionary
Star Wars The Complete Visual Dictionary New Edition (2018)
365 Things to Do with LEGO Bricks
Lego Star Wars: Choose Your Own Path
DC Comics Absolutely Everything You Need To Know
Marvel Studios Visual Dictionary
THE LEGEND OF TANK GIRL 30TH ANNIVERSARY COLLECTION
LEGO Ninjago Build Your Own Adventure Greatest Ninja Battles
The Beatles Yellow Submarine Review (Titans Comics)
LEGO Disney Princess Build Your Own Adventure
Garden Fun Flip Flap Activity Cloth
My Wonderful Fairy Tales and Other Stories
Solo: A Star Wars Story the Official Guide
Alice's Adventures (Lit for Little Hands)
Peppa Pig at the Zoo a Lift-The-Flap-Book
The All New Must Have Orange 430
Star Wars Encyclopedia of Starfighters and Other Vehicles
The Art and Making of Pacific Rim Uprising
Spot Goes to the Swimming Pool
King of Ashes Review (Book One of the Firemane Saga)
The Wonderful Wizard of Oz Book and Puzzle Box Set Review (Classic Book and 500-piece Jigsaw)
H. P. Lovecraft Tales of Horror
Justice League the Art of the Film
Hey Duggee The Little Book of Hugs
Go Go and the Silver Shoes Book
Star Wars the Last Jedi the Official Collector's Edition Review (The Souvenir Guide to the Movie)
Justice League Official Collector's Edition
Star Wars The Last Jedi Visual Dictionary
Star Wars: The Last Jedi Incredible Cross Sections
The Art of Star Trek: The Kelvin Timeline
Duck and Friends: A Soft and Fuzzy Book Just for Baby! (Friends Cloth Books)
Oliver the Duck has fun in the Pond
Harry Discovers the Deep Blue Sea
Marvel Black Panther The Ultimate Guide
Don't Push the Button! A Christmas Adventure
My First Pull-the-Tab Fairy Tale Pinocchio
The Art Of Wolfenstein II The New Colossus
My First Pull-the-Tab Fairy Tale Little Red Riding Hood
LEGO DC Comics Super Heroes The Awesome Guide
Star Wars Absolutely Everything You Need To Know [Updated and Expanded]
Peppa visits the Great Barrier Reef
Fallout 4 The Poster Collection Art Book
HBR Guide to Emotional Intelligence
Alien Covenant Official Souvenir Editio
Alien Covenant the Art of the Film
LEGO The Batman Movie The Essential Collection
Spider-Man Inside the World of Your Friendly Neighbourhood Hero
Star Wars Heroes of the Force

Hairy Maclary and Friends Little Library
The Art and Making of Kong: Skull Island
Wonder Woman the Ultimate Guide to the Amazon Warrior
The Ultimate Wonder Woman Sticker Book
I Love Dad with the Very Hungry Caterpillar
Wonder Woman: The Art and Making of the Film
Wonder Woman: The Official Movie Novelization
The Dragon Hunters: A Dragon Brothers Book
The Art of Smurfs the Lost Village
Dinosaur Discovery (Lift-the-Flap-Adventures)
Star Wars The Visual Encyclopedia
Marvel Year by Year A Visual History Updated and Expanded
Red Sister (Book of the Ancestor #1)
The LEGO Batman Movie The Ultimate Sticker Collection
The LEGO Batman Movie Essential Guide
The LEGO BATMAN MOVIE: The Making of the Movie Book
Star Trek The Art of Juan Ortiz
The Great Wall: The Art of the Film
Death's Mistress Review (The Nicci Chronicles 1)
Star Trek Beyond: The Collector's Edition
Star Wars Rogue One The Ultimate Visual Guide
DC Comics: Wonder Woman Coloring
Star Trek: The Visual Dictionary – The Ultimate Guide to Characters, Aliens and Technology
Star Wars: Complete Locations Updated Edition
Africa Overland Review (6th Edition)
The Marvel Vault Review (2016)
The Art and Making of The Flash Review
The Art of Dishonored 2 Art Book Review
DC Comics Coloring Book Review
A Day in the Life of the Brain
The Skyrim Library Volume 1: The Histories Review
The Star Trek Book: Strange New Worlds Boldly Explained
The Stars the Definitive Visuals Guide to the Cosmos
Star Wars Year by Year A Visual History
Marvel: Absolutely Everything You Need to Know
LEGO Star Wars: Build Your Own Adventure
Batman v Superman Dawn of Justice The Art of the Film
Star Wars Character Encyclopedia Updated and Expanded Edition
Digital Photography Complete Photographer
Bond by Design the Art of James Bond Films
James Bond Encyclopedia Update Edition
The Art of Mirror's Edge: Catalyst
LEGO Star Wars Chronicles of the Force
The Art of Tom Clancy's The Division
LEGO DC Comics Super Heroes Character Encyclopedia
Not in Your Genes Book Review (Oliver James)
Rise of the Tomb Raider The Official Art Book
Warheart: Sword of Truth The Conclusion
The Hobbit The Battles of the Five Armies Chronicles The Art of War
Assassin's Creed the Complete Visual History
The Art of Assassin's Creed Syndicate
Things Your Dog Wants You To Know Understanding Canine Behaviour
The Official Game of Thrones Colouring Book
LEGO Star Wars Small Scenes from a Big Galaxy
A Knight of the Seven Kingdoms
Harry Potter The Character Vault
Great Lego Sets A Visual History
The Wayward Leunig: Cartoons that Wandered Off
Star Wars Absolutely Everything You Need To Know
Batman Arkham Knight Book Review (The Official Novelisation)
Australia's Most Murderous Prison: Behind the Walls of Goulburn Jail
The First Confessor: The Legend of Magda Searus
Lego Friends Build Your Own Adventures
Ninjago Build Your Own Adventure
A Crucible of Souls (Sorcery Ascendant Sequence #1)
Jurassic World Where Dinosaurs Come to Life
Gardening on a Shoestring: 100 Ways to Create a Garden on a Budget
Forgotten Ways for Modern Days
The Legend of Zelda A Link to the Past Graphic Novel
LEGO Star Wars Character Encyclopedia (Updated and Expanded)
Game of Thrones 5: A Dance With Dragons Part 1 Dreams and Dust
BattleAxe 20th Anniversary Edition
Severed Souls Review (A Richard and Kahlan Novel)
Tomb Raider the Ten Thousand Immortals
Capturing Archetypes Review (20 Years of Sideshow Collectibles Art)
Australia's Hardest Prison Inside the Wall of Long Bay Jail
THE JUSTICE LEAGUE OF AMERICA OMNIBUS VOLUME 1
A Year With Minecraft Behind the Scenes at Mojang
Natural Curiosity Unseen Art of the First Fleet
Wookieerotica A Star Wars Parody
Reviews
The Angel's Game – Carlos Ruiz Zafon
As the Earth Turns Silver – Alison Wong
ASSASSIN'S CREED III The Complete Official Guide
The Dark Charisma of Adolf Hitler
Directing: Film Techniques and Aesthetics
Faking It: Manipulated Photography Before Photoshop Film Craft: Cinematography
Kiss Tomorrow Goodbye: The Barbara Payton Story
Marvel Comics The Untold Story
The Mutilator and Australia's Other Signature Serial Killers
Notes to my Daughter – A Father's Blitz Diary
The Omen Machine – A Richard and Kahlen Novel
Moral Combat: A History of World War II
Real Wild Child – An insider's tales from the Rage Couch
Screenwriter's Compass: Character as True North
Screenwriting: Film Craft Series
State of Deception: The Power of Propoganda
Total Recall My Unbelievable True Life Story
The Vampire Diaries: Stefan's Diaries 2: Bloodlust
Where We Work Creative Office Spaces
WookieROTICA A Star Wars Parody Magazine
Wonderdogs: Tricks and Training