Books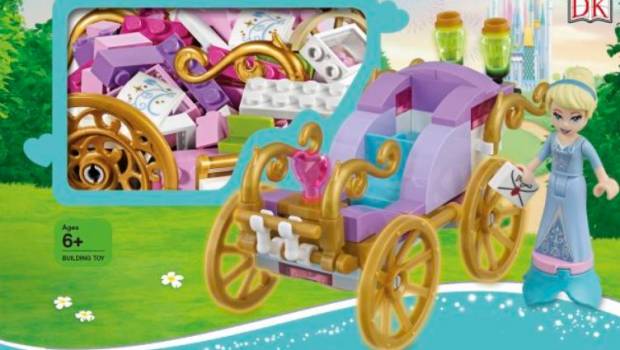 Published on August 1st, 2018 | by James Wright
LEGO Disney Princess Build Your Own Adventure Review
Summary: LEGO Disney Princess Build Your Own Adventure is a true Disney adventure for girls!
This beautifully presented book from DK will have girls mesmerized as it showcases over 50 ideas and stories to help inspire young minds to bring their LEGO ideas to life. At 50-pages in length, LEGO Disney Princess Build Your Own Adventure is split into five chapters that each tell the story of a different Disney Princess that includes Ariel (The Little Mermaid), Aurora (Sleeping Beauty), Belle (Beauty & the Beast) and Mulan and Cinderella.
Not only is this book well written but it features some stunning LEGO inspired images that really come to life in the pages of LEGO Disney Princess Build Your Own Adventure which is also where this book shines. These images are popping with colour and successfully bring to life the stories surrounding these Disney Princesses, including the worlds where they originate from such as the mountainous regions of China for Mulan or the beautiful castle grounds of the former prince from Beauty and the Beast.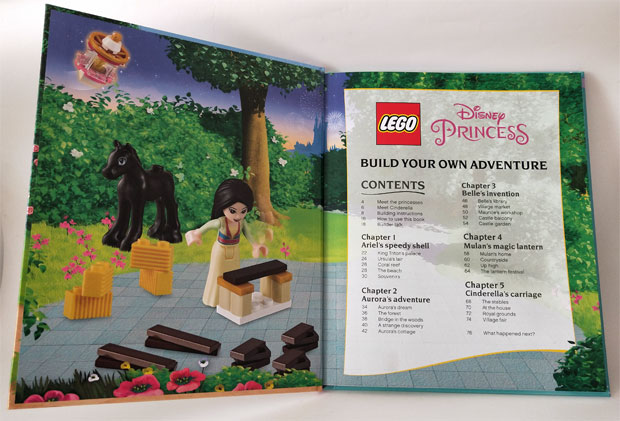 Also complementing this book is that it even comes with a LEGO mini-figure of Cinderella and her carriage which adds to the overall enjoyment factor of this book. So while girls build this carriage for Cinderella, this book acts as a catalyst that with their other LEGO allows them to create their own Disney Princess adventures.
Final Thoughts?
LEGO Disney Princess Build Your Own Adventure is another great LEGO title from DK that not only pays homage to the world of Disney and their princesses but it's well presented with colourful images, interesting text and even LEGO.
Recommended!
Gallery
Book Details
ISBN: 9780241318638
Size: 213 x 255 mm
Pages: 80
Published: 02 Aug 2018