Books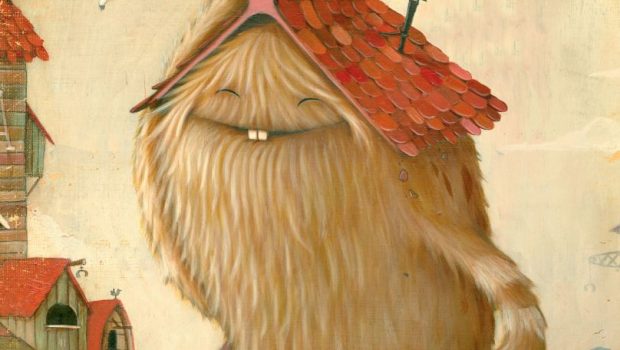 Published on October 21st, 2018 | by Andrew Bistak
A Monster In My House Book Review
Summary: A Monster In My House is a charming and truly delightful book from Australian comedy duo, The Umbilical Brothers
A Monster in My House is written by Australian comedy duo, The Umbilical Brothers (who are extremely funny) and is illustrated by the very talented Johan Potma. This book focuses on the premise when children tell their parents that there is an imaginary monster in their home but this story is amusingly told through the eyes of the monsters themselves. So rather than just one monster in this home, this house is full of them and Shane Dundas and David Collins (The Umbilical Brothers) cleverly incorporate this aspect into this fun tale.
Bringing this amusing story to life is the simply stunning art of Johan Potma whose unique art style creates this almost otherworldly place with all sorts of strange yet friendly monsters, although Uncle Gary looks like a true nutter.The colouring is also fantastic as is the attention to detail. So as the reader explores every room in this monsters house, the writers carefully place the 'real' monster on each page and without spoiling the ending, it is up to the reader to find this rather cute yet small intruder.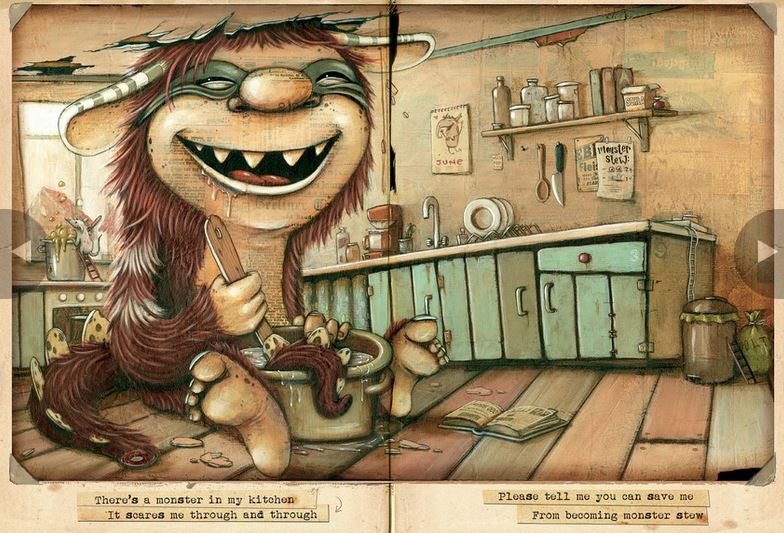 Final Thoughts?
A Monsters in My House is a must have picture book from the awesome comedy duo of Shane Dundas and David Collins (aka The Umbilical Brothers) that is beautifully captured by Berlin artist Johan Potma who indeed puts a monster… well monsters in this house. Needless to say, a book that the whole family will enjoy on countless occasions.
Check it out!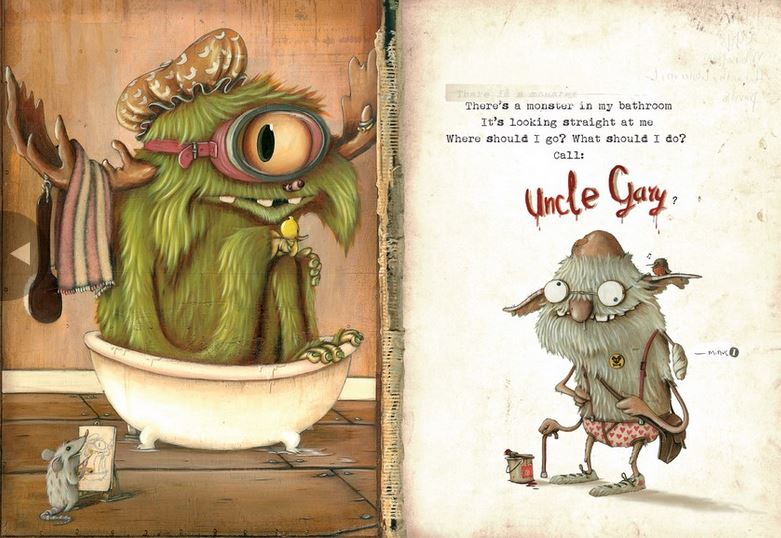 Book details
ISBN: 9780143791706
ISBN-10: 0143791702
Audience: Children
Format: Hardcover
Language: English
Number Of Pages: 32
Published: 1st October 2018
Publisher: Penguin Books Australia
Country of Publication: AU
Dimensions (cm): 32.0 x 23.0  x 1.1
Weight (kg): 0.47
Edition Number: 1