Books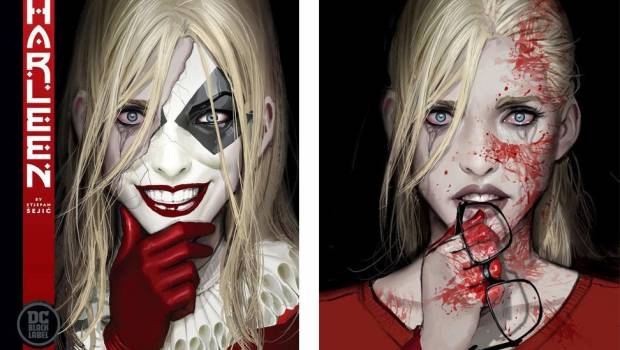 Published on March 7th, 2020 | by James Wright
Harleen Hardcover Review (2020)
Summary: The Harleen hardcover by Stjepan Sejic and DC Comics is indeed a bold and breathtaking interpretation of Harley Quinn as the brave and the mad!
Dr. Harleen Quinzel has a theory: mental illness is a survival mechanism. As she seeks to help the broken souls of Gotham City piece together their sanity she will become the one thing she fears the most: one of them. A bold new retelling of the tragic origin of Harley Quinn told through the eyes of the only person who knows her better than anyone: Harleen.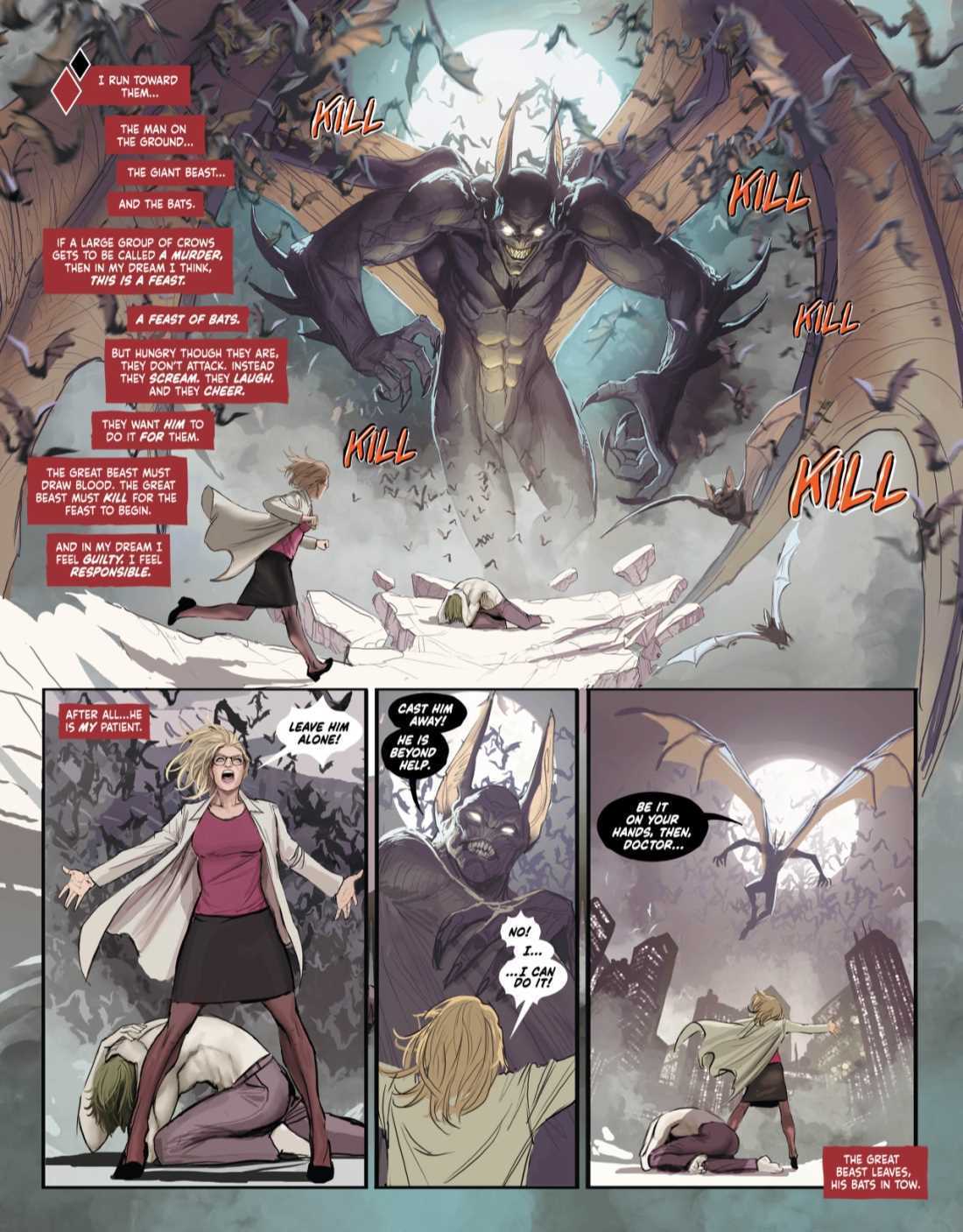 The hit DC series by author and artist mega-star Stjepan Sejic (Aquaman: Underworld, Sunstone) has arrived in a "Godfrey" glorious hardcover that collects all three issues of this amazing comicbook series. For the uninitiated this series is set in an alternate universe and unlike the regular Harley Quinn that we see in the comics, this is under the adult only Black Label imprint. As a result, it gives the creator (Stjepan Sejic) more artistic liberty as they are not bound by the main laws of the DC universe.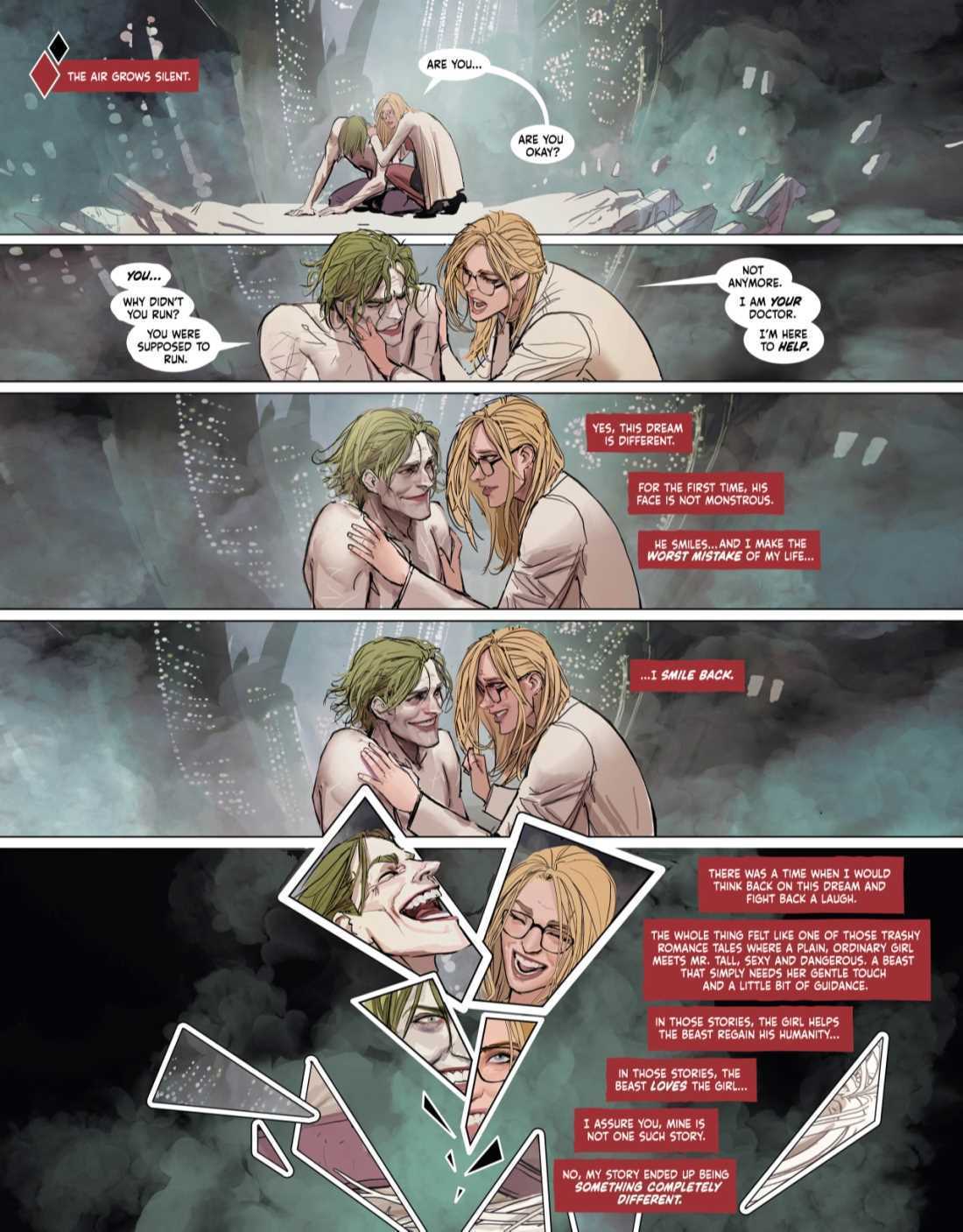 While there are parallels to the original Harley, particularly from the Mad Love story, Sejic gives us a much more grounded and raw interpretation of this character as we follow Dr. Harleen Quinzel, a young psychiatrist who strongly believes that she has a solution for the twisted minds of inmates of Arkham Asylum. We also see the the unhealthy relationship between her and the Joker unfold which is definitely both twisted and abusive. At 208 pages, Harleen was a great read from start to finish as we explore the various relationships of Harley, from the aforementioned madman, the Joker to Poison Ivy and Harvey Dent as an antagonist. Needless to say, it was powerful stuff!
But before we get to the story (which was amazing by the way), let's talk about the art… wow, wow and wow! Stjepan Sejic is indeed an amazing artist who really brings both the the character and the mind of Harleen to life, particularly when her road leads to darkness. While Bruce Timm, the co-creator of Harley Quin with Paul Dini defined the look of this character, Sejic defines her for a modern audience, particularly with his realistic substance that he adds to the broken Harleen.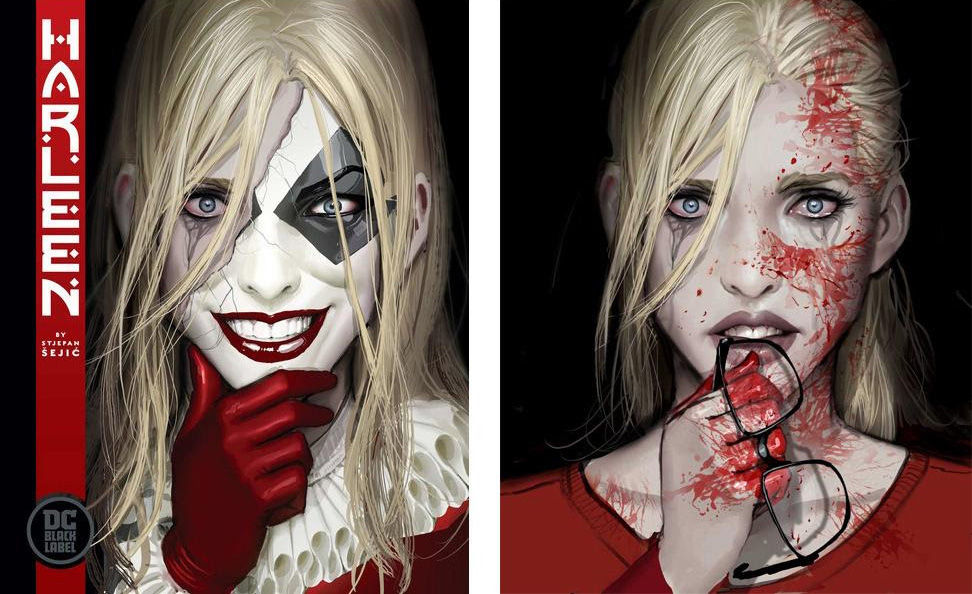 Furthermore, this hardcover is beautifully presented with colours that literally pop. Also the book boasts an impressive cover and jacket that shows the multifaceted face of Harley in all her glory. Oh, the Joker is also drawn like a normal human being for once with a touch of brooding sexiness thrown in for good measures.
Without spoiling the story, Harley is a very smart educated woman who's own innocence and naive nature will become her downfall. It's also interesting seeing how Harley views mental health and like her patients, she has her own demons that she is fighting. Thanks to the clever writing, you can see how Harley "falls" for the wrong guy that turns into an abusive relationship and one that she is willing to accept.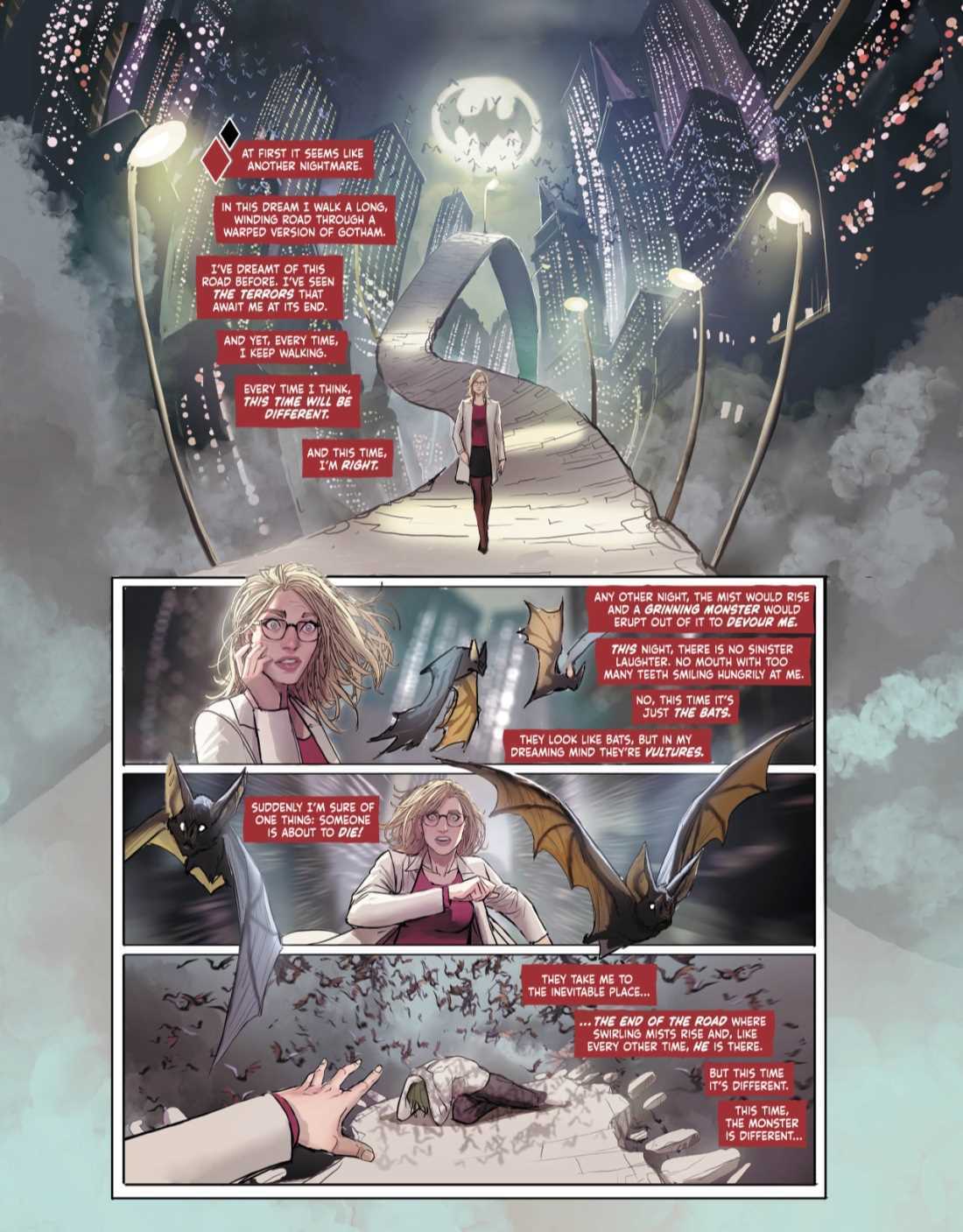 Just be warned that there are quite a few depressing elements in this story which makes it quite a dark journey into the origin story of Harley Quinn. Given that, there are plenty of moments of clarity for Harley, even some humour which is definitely much needed at times. Speaking of origins, the creators pays homage to what has come before him and more importantly, it still feels firmly placed in the Batman universe, particularly that of Gotham City.
Final Thoughts?
Harleen is one of my favourite graphic novels… if not best! So if you're looking for a read that will challenge the mind and soul, Harleen definitely ticks all those right boxes and delivers one of the best reads of 2020.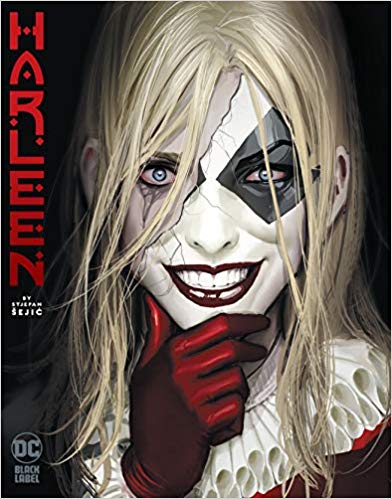 Hardcover Details
Series: Harleen
Hardcover: 208 pages
Publisher: DC Comics (February 11, 2020)
Language: English
ISBN-10: 1779501110
ISBN-13: 978-1779501110
Product Dimensions: 8.8 x 0.7 x 11.2 inches