Books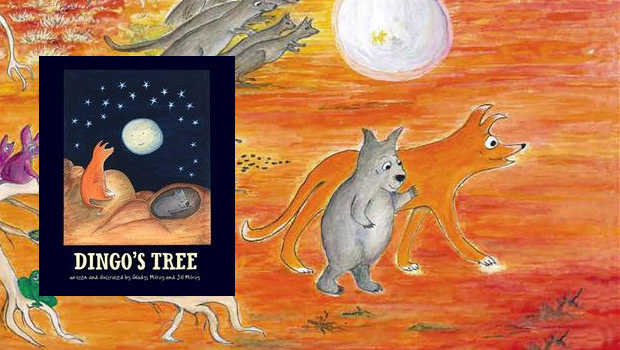 Published on June 9th, 2017 | by James Wright
Dingo's Tree Book Review
Summary: Dingo's Tree is a beautifully written and illustrated book that could be considered modern dreamtime!
This beautiful Australian book is written and illustrated by mother and daughter duo Gladys Milroy and Jill Milroy that is published by Magabala Books and distributed in Australia by New South Books. It's a touching and quite relevant story that although is aimed at children, adults will also enjoy both the story telling and the colourful illustrations which really channels the Aboriginal art.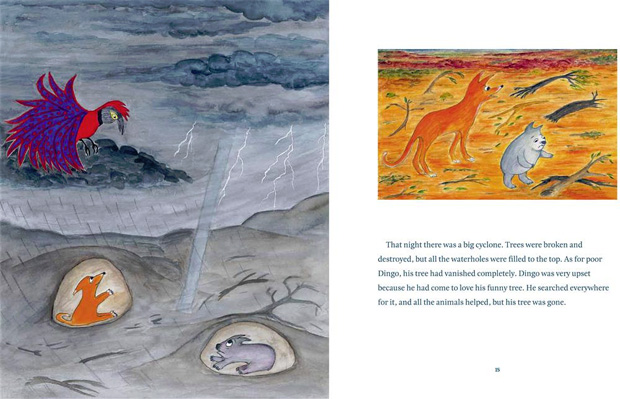 The protagonist of the story is dingo and on a very hot day, he tries to share the shade of trees with other animals but unfortunately they won't share. So the little dingo returns to his cave and comes up with the idea to draw his own tree. So while he sleeps under his tree and when he wakes the next day, to his amazement, he discovers that his 'tree' has grown. Unfortunately this tree looks more like a pole and once again the other animals tease the little dingo.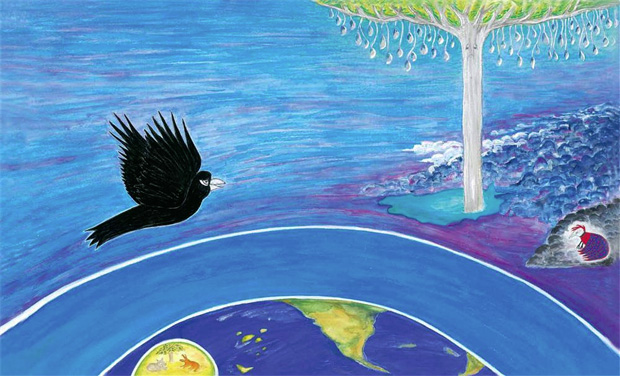 However when a drought hits the land, all the other animals become thirsty but dingo allows them to drink at his watering hole, even though he was teased by them. To make matters worse, a deadly storm blows his tree away and when he questions the moon as to where his tree went, the dingo learns that he actually drew a rain tree which has helped fill the other waterholes.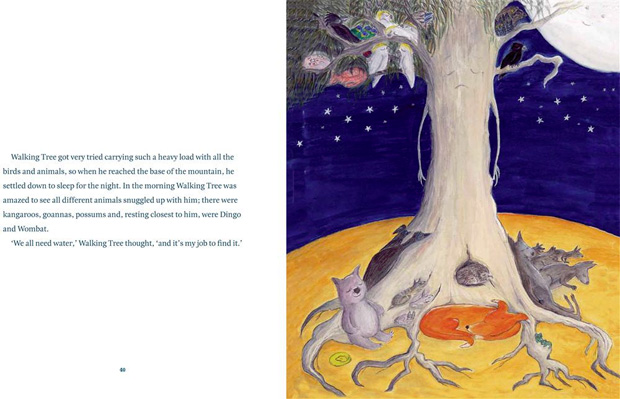 So as the story progresses, other animals are introduced, including elements from dreamtime which make this quite a powerful and touching story that is thoroughly based in Australian lore. We're also introduced to the walking tree as these animals discover how man's mining is interfering with the natural lore of the world. Without spoiling the story, Gladys Milroy and Jill Milroy create a very moving story that could be considered modern dreamtime that features flawless writing that is almost poetic at times and beautiful drawings to accompany the story of the dingo and his tree.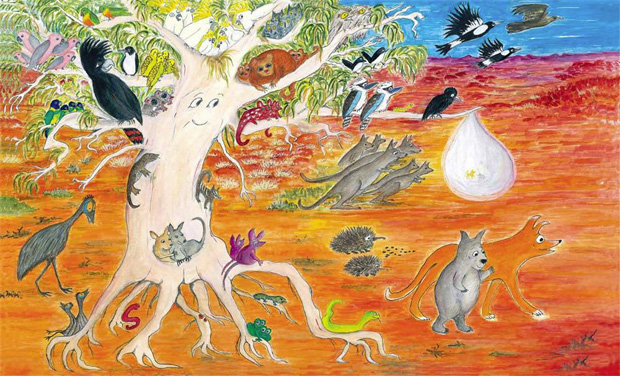 Final Thoughts?
I really hope that this book makes its way into classrooms and homes across Australia because it captures the culture and heritage of the Aboriginal people and makes it quite accessible to everyone. The words are moving, the story is perfect and all in all, The Dingo's Tree will take readers on a very wonderful journey.
Highly Recommended!