Books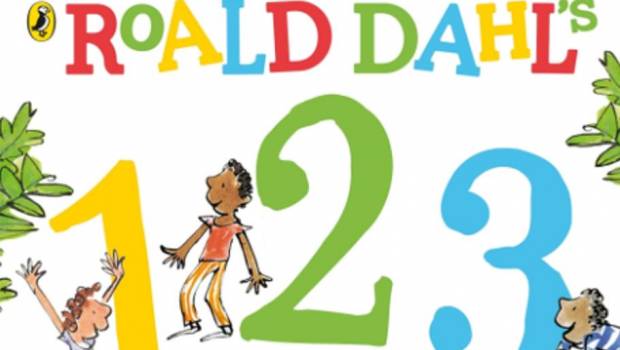 Published on May 23rd, 2018 | by Andrew Bistak
Roald Dahl's 123 Review
Summary: Roald Dahl's 123 is a very clever tale about numbers
Welcome to the world of numbers as masterfully told by the legendary Roald Dahl with illustrations by Quentin Blake who helps bring this tale of 123 to life, including a very large crocodile with very pointy teeth. Aimed at younger children, Roald Dah's 123 follows 10 children or as eloquently penned by this author, chiddlers from the number one to the number ten.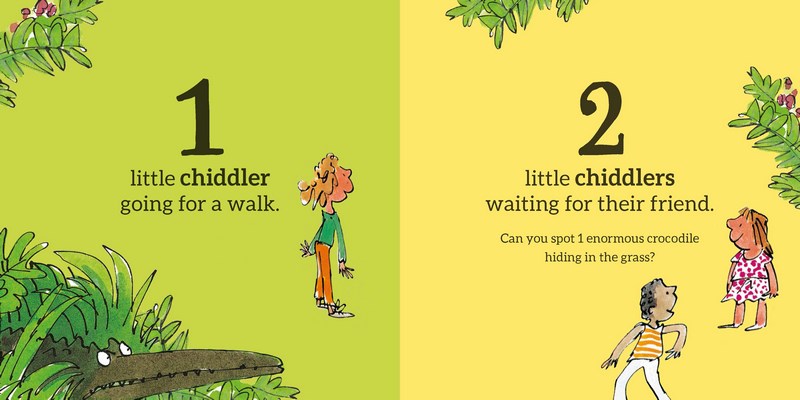 Obviously this book starts with the number one as one little chiddler is going for a walk but unbeknown to her, a crocodile is lurking in the bushes. Each page adds another number and a comment about the chiddlers such as '3 little chiddlers running very fast' or '8 little chiddlers ready for a snack', including a comment about whether the reader can spot the crocodile hiding on the page.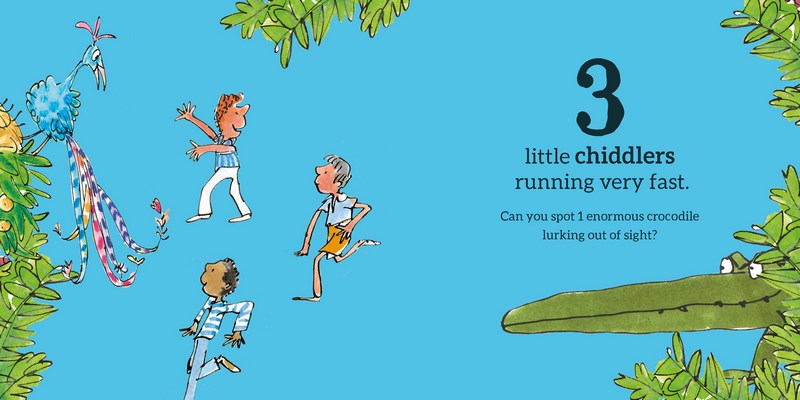 Although the premise may sound a little scary, it's actually a very colourful and amusing book that is beautifully illustrated by Quentin Blake who adds some clever gems on these pages for children to try to spot. The book ends with this enormous crocodile snapping his jaws plus an awesome fold-out page as the 10 little chiddlers run away home. So as children learn how to count to ten, this book also serves as a spotting game that with the wit of Roald Dahl and the art of Quentin Blake, creates as an interactive spotting game.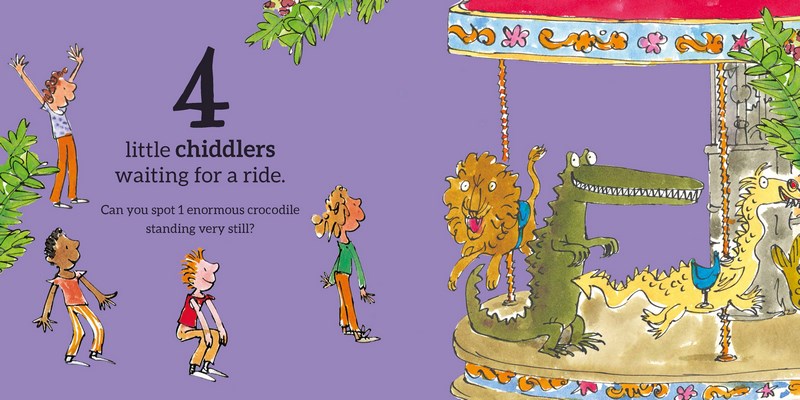 Final Thoughts?
Roald Dahl's 123 is an amusing journey of numbers that children and parents will adore thanks to its interactive nature, witty text and larger than life illustrations that are brimming with colour!
Recommended!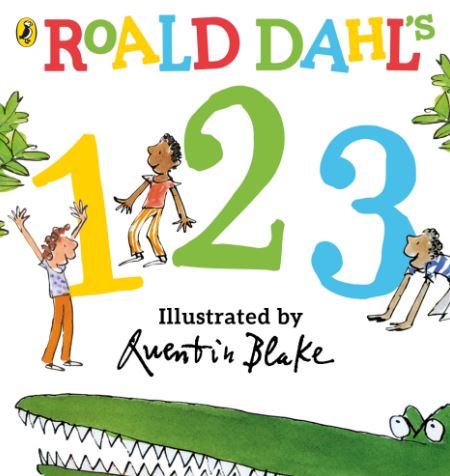 Available 18 June 2018 and for more information, please visit https://www.penguin.com.au/books/roald-dahls-1-2-3-9780241330364