Books
Published on October 10th, 2018 | by Tory Favro
The LEGO Book (New Edition 2018) – Book Review
Summary: A stunning book covering the gamut of the LEGO Universe. A must own!
You have to own this book! I am not sure if I have ever started a review like that, at least not in recent years and I have been reviewing all manner of things for a very long time. This is a product that if you are into LEGO and want to know more about the history of the brick then this is one of the very best resources you could possibly own.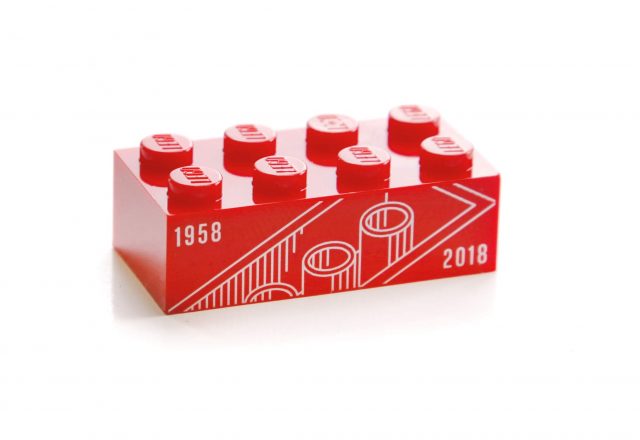 Having already owned this book, i could not get over the fact that it could possibly be improved, however to celebrate the 60th anniversary of the LEGO Brick, DK have managed to update and expand upon something that was already near perfect. But that is exactly what has happened with this release.
Something for the collectors out there that is pretty neat is that there is an exclusive brick in the cover. It is the quintessential 2×4 brick but with a print that commemorates that anniversary. It is a pretty neat addition, and I'm sure for the investors out there it will be something that goes up in value over the years.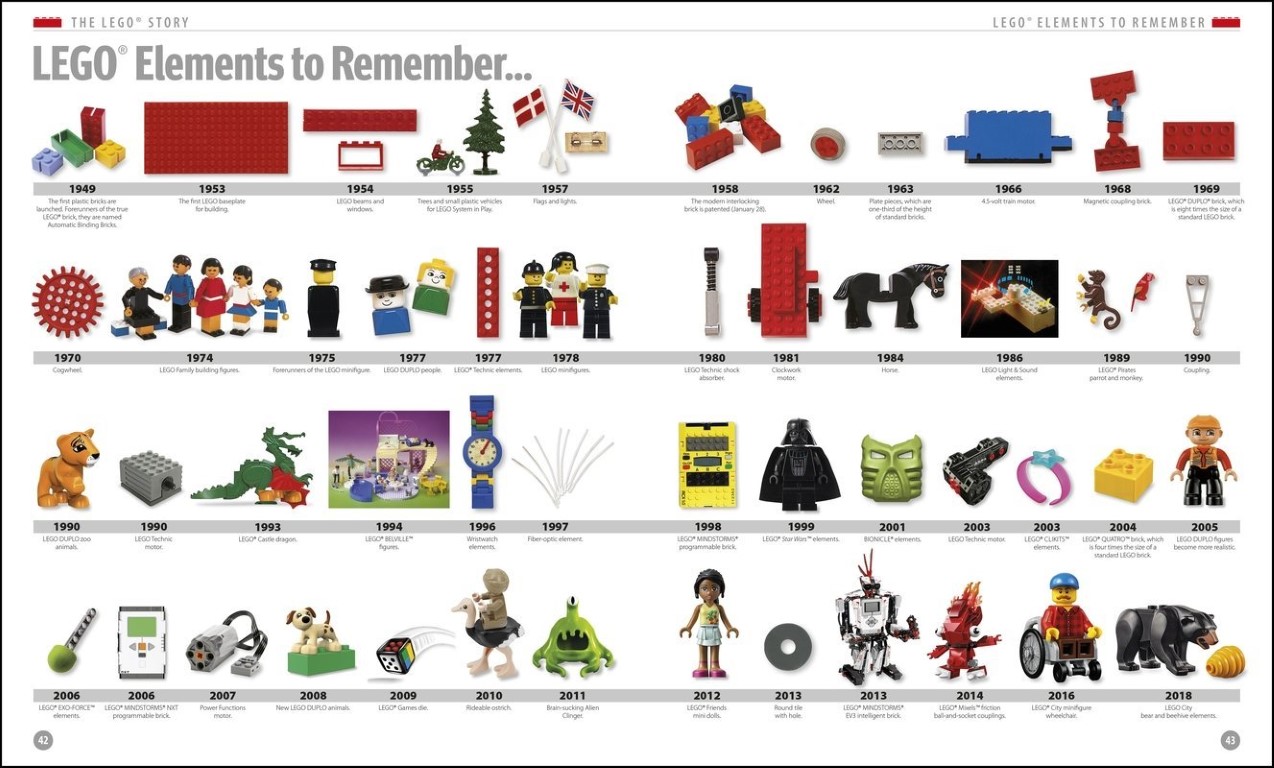 This is one of the first books I've looked at in some time that I can say DK did not aim at the younger reader. I would suggest that the 6+ age rating was due to the material not the reading level. I would go so far as to say that the age would be better suited to 12 and up. There is utterly no offensive content but it is not written in the same whimsical style that you might be used to with DK books.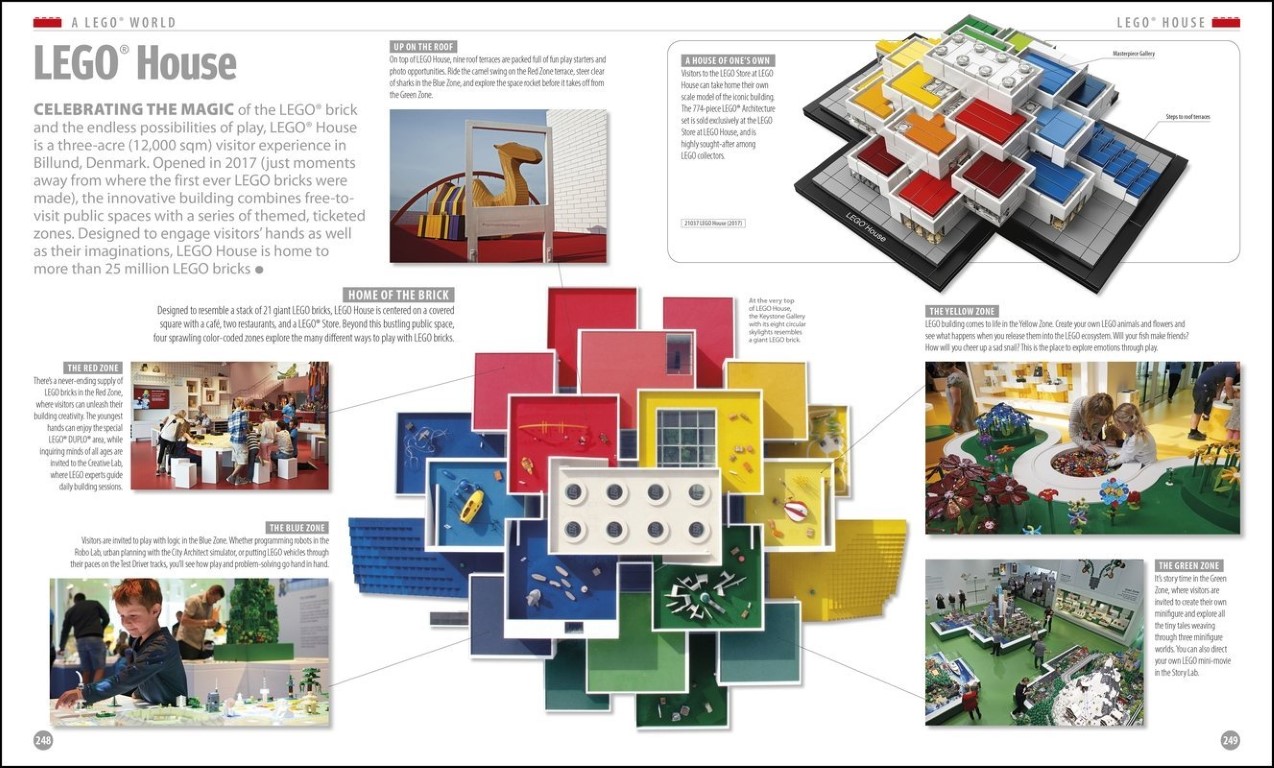 The cover of this new edition is really striking. It is a solid hardcover that is up to the quality DK puts out. It is a massive book bragging 280 pages. Covering everything from the inception of the LEGO group when they actually made wooden toys, right through to the current properties that have made the company the #1 toy manufacturer on the planet. Everything you could possibly be into regarding LEGO is most certainly covered here.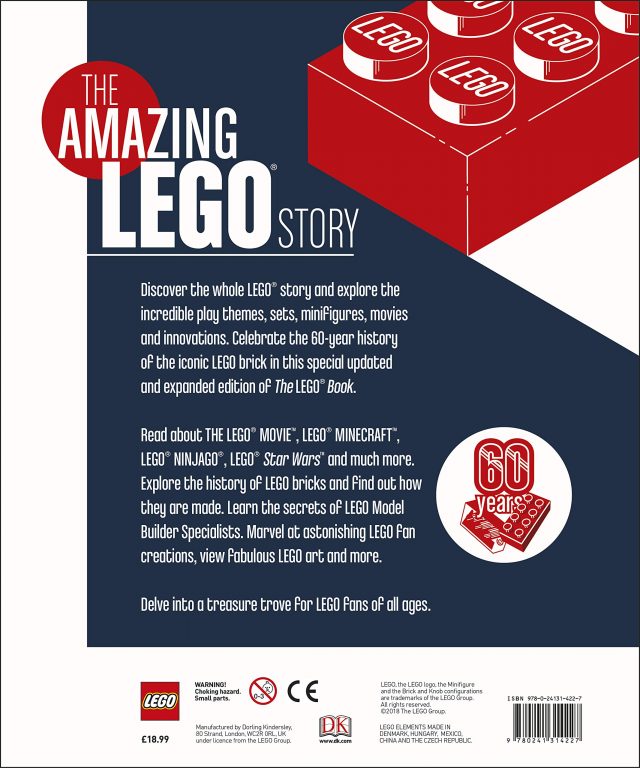 There is an utter wealth of information here. One of the things that might interest you are the early drawings of the 2×4 brick, the design of which is still what is used today making sure LEGO bricks have the best clutch on the market. The diagram is the original US patent from July 1958 (I actually have a print of this as a poster at home!).
This version of The LEGO book with updates also covers more recent themes such as Jungle and Arctic which were very well received with some innovative builds. One of my personal favourites is the Pirate theme which receives several pages with the brilliant sets and figures that comprise it. There is something very special about these sets to me for some reason and I love finding old Pirates figures!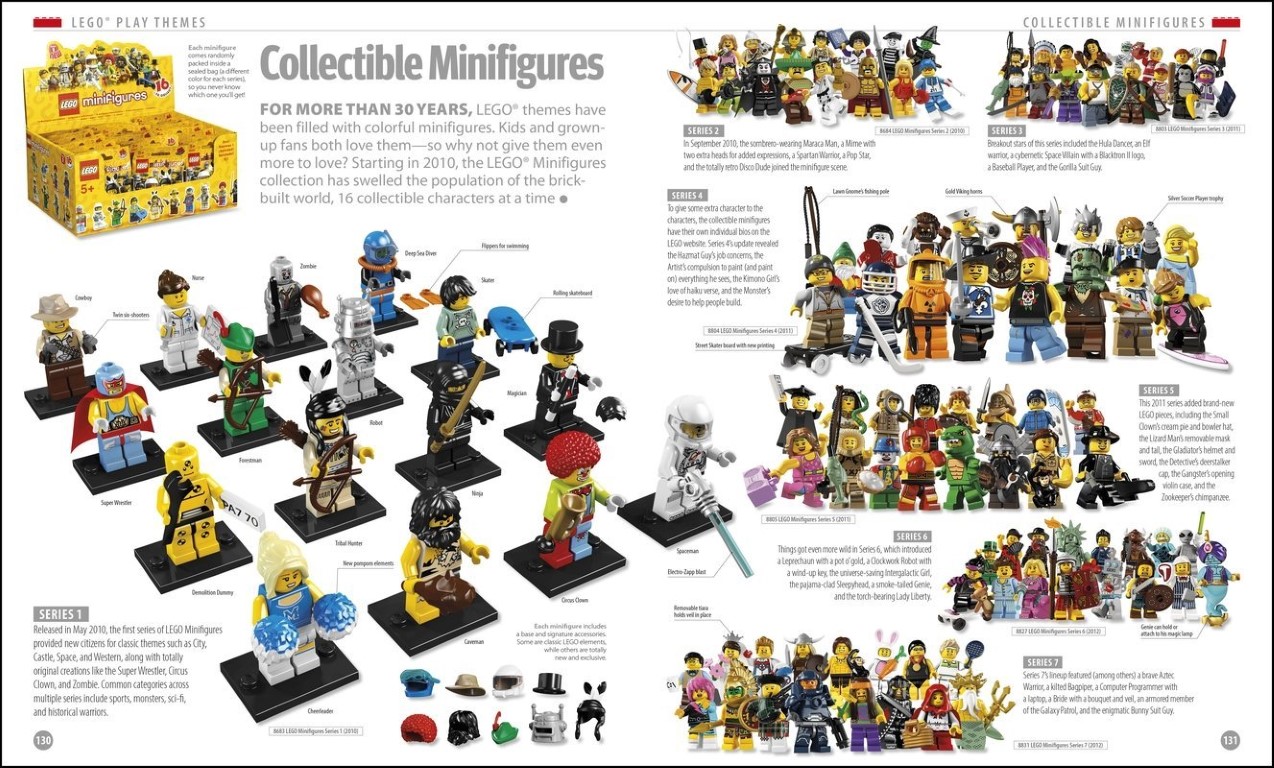 Final Thoughts?
I personally think this book in particular is a triumph for all concerned, including you the reader. It is quite amazing value, beautifully presented and covers every facet of LEGO that you might be interested in. This book really should be in your collection, even if you own the previous incarnation.
To see if this book has information that would interest you, here is the table of contents:
1: Foreword 2: Only the best:
1: A family business 2: Wooden Toys 3: Plastic Toys 4: Work Hard, Play Well 5: The LEGO System of Play
6: A worldwide system 7: Bricks for Everyone 8: Building the Future 9: LEGO Catalogues 10: Full Speed Ahead 11: New Worlds to Discover 12: The LEGO Patent 13: The LEGO Brick 14: LEGO Elements to Remember… 15: The LEGO Minifigure 16: Making LEGO Bricks 17: Designing a LEGO Product 18: The LEGO logo
3: LEGO Play Themes
1: LEGO City 2: LEGO Town & City 3: Sets to Remember… 4: LEGO Train 5: LEGO Castle 6: Classic Castles 7: Knights & Legends 8: A Medieval Village 9: Sets to Remember… 10: LEGO Space Themes 11: Classic LEGO Space Sets 12: LEGO Mars Mission 13: LEGO Space Police 14: Sets to Remember… 15: LEGO Pirates 16: On the High Seas 17: Treasure Island 18: Sets to Remember… 19: LEGO Adventure Themes 20: Extreme Action 21: LEGO Agents 22: LEGO Power Miners 23: LEGO EXO-FORCE 24: LEGO Education 25: LEGO Racers 26: LEGO Ferrari 27: LEGO Sports 28: BIONICAL 29: The Legend Begins 30: New Islands, New Adventures 31: Endings and Beginnings 32: LEGO Creator 33: On the Move 34: It's a LEGO DUPLO World! 35: Sets to Remember 36: Bricks for Baby 37: LEGO FABULAND 38: Especially for Girls 39: Advanced Building 40: LEGO Technic 41: Super Models 42: LEGO MINDSTORMS 43: LEGO MINDSTORMS NXT
4: Licensed Lego Themes
1: LEGO Star Wars 2: LEGO Indiana Jones 3: LEGO Batman 4: LEGO Harry Potter 5: LEGO Nickelodeon Sets 6: The LEGO Group & Disney
5: LEGOLAND Parks
1: Park Design 2: MINILAND Areas 3: Allianz Arena 4: Discovery Centres
6: A LEGO World
1: LEGO Digital Designer 2: Making a LEGO Video Game 3: LEGO Universe 4: Bricks on Film 5: Special Edition Sets 6: Fashion & Style 7: LEGO Clubs 8: LEGO.com 9: LEGO Education 10: Master Builders 11: LEGO Brick Art 12: Fan Builders 13: Fan-tasy & Sci-Fi
7: Index 8: Acknowledgements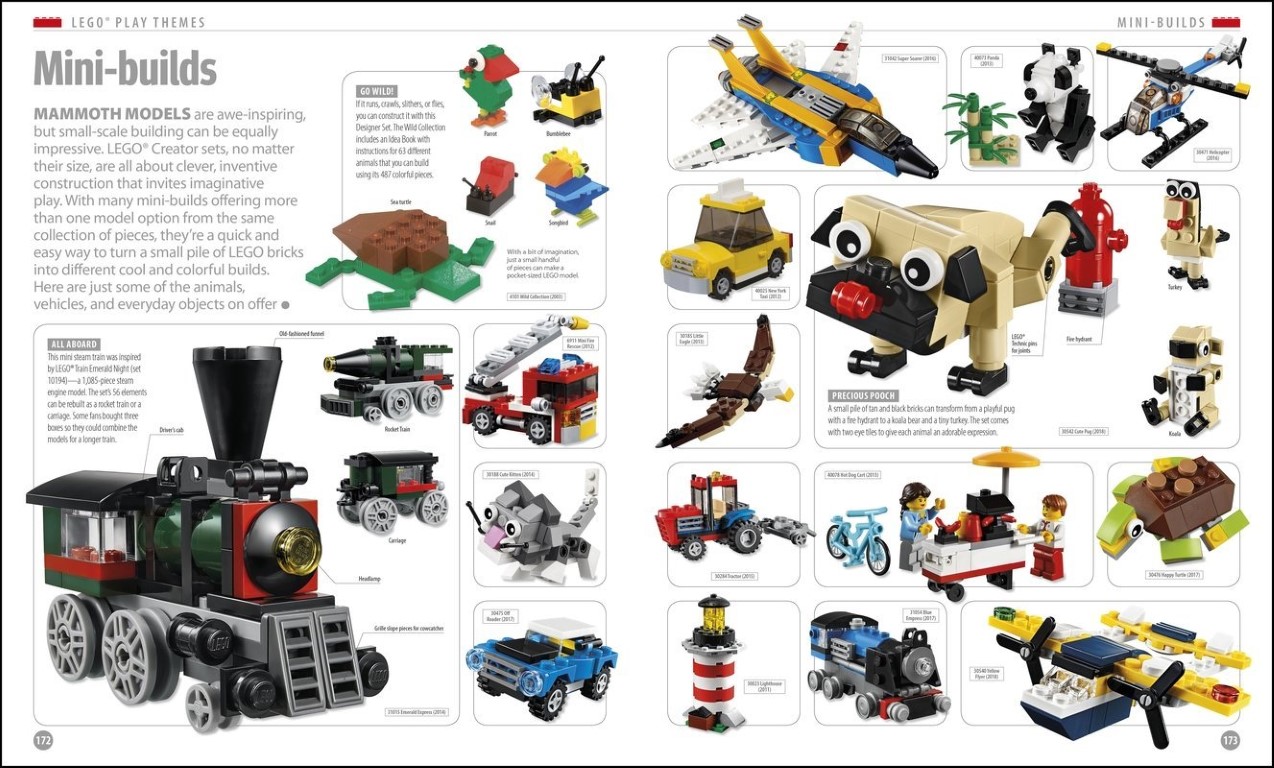 Yours in LEGO, Tory!