Books
Published on January 26th, 2019 | by James Wright
Lost in Space: The Art of Juan Ortiz Review
Summary: Lost in Space: The Art of Juan Ortiz is a true celebration of this classic sci-fi series with some truly amazing artwork by the legend himself, Juan Ortiz!
Artist extraordinaire Juan Oritz showcases his amazing art design once again with the focus being on the classic cult sci-fi series of 60's, Lost in Space. Like his previous instalments, Oritz successfully celebrates the core of this TV series be creating some spectacular posters based on the episodes themselves.
Furthermore, the artwork of Oritz is a match made in heaven when it comes to the celebration of Lost of Space because not only does he respect the source material but he enhances it. Adding elements of pop culture, the end result are some very impressive posters on each and every episode of Lost in Space.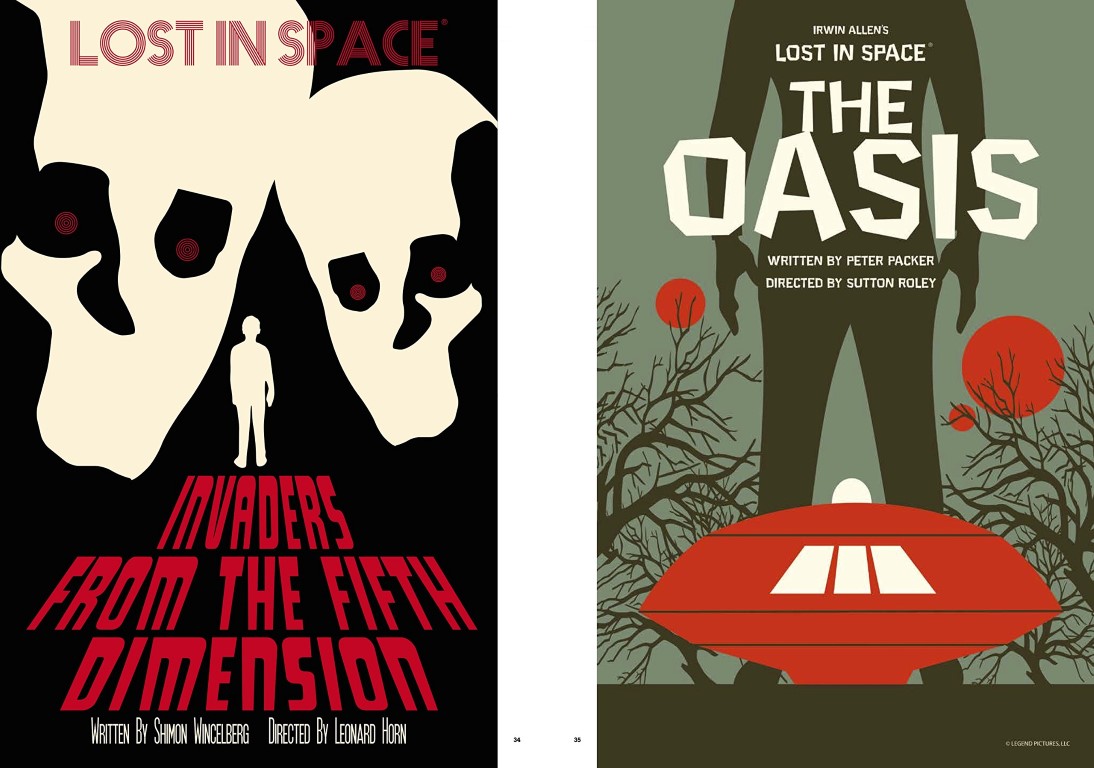 Needless to say, each page in the book is a treat to your visual senses and his 60's stylised pop art not only celebrates an element of the episode but they almost 'pop' out of the page and with around 100-pages of poster goodness, it's definitely difficult to pick a favourite, particularly those that feature Doctor Smith (Jonathan Harris) and the Robot… classic stuff! With that said, Oritz also captures the actors who played these characters so when you see an image of Will Robinson or Penny Robinson, it actually looks like Billy Mumy and Angela Cartwright.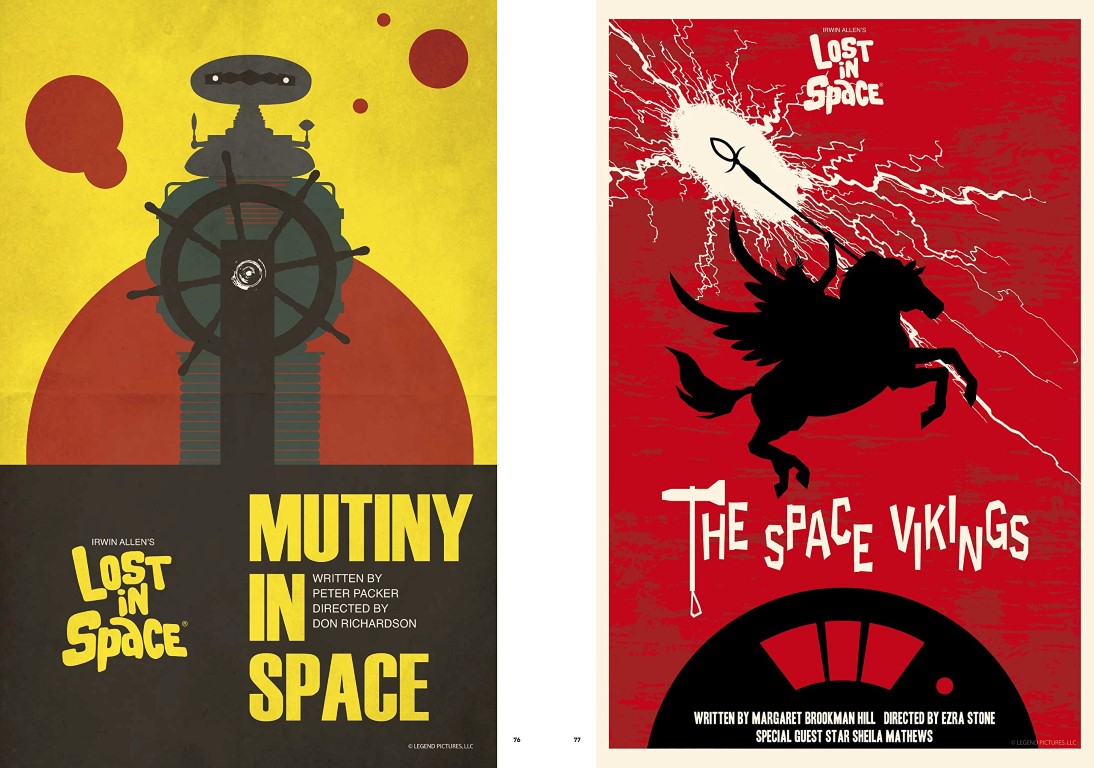 As you can see from the images in this review, nostalgia plays a big part in these stunning posters and I also love the slightly muted coloured palette that Oritz has used which adds some 'age' to these modern posters. Furthermore, the book is well presented and as its oversized, it makes for a great coffee table book that fans of the original Lost in Space will truly enjoy and for those old enough to remember this classic sci-fi series, it's an extraordinary walk down memory lane.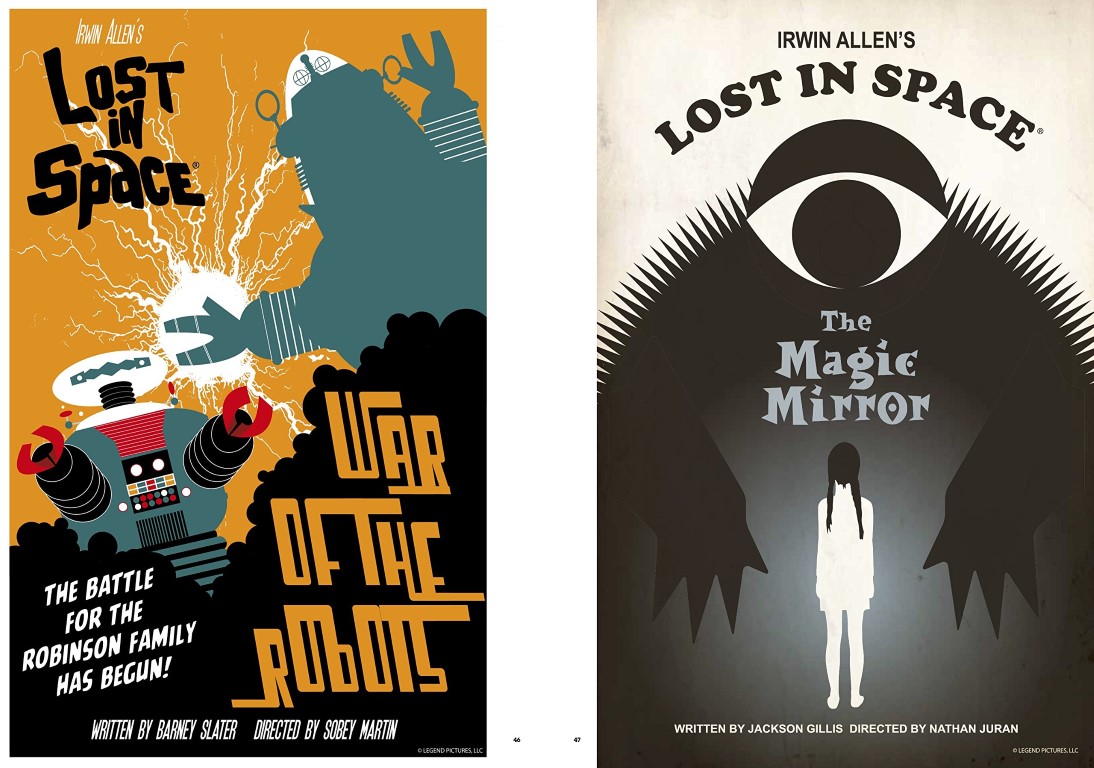 Final Thoughts?
Lost in Space: The Art of Juan Ortiz is a beautifully presented book from Titan Books and if you're a fan of the original TV series, it is a must have book as the author really celebrates what made Lost in Space so great!
Recommended!
Gallery