Books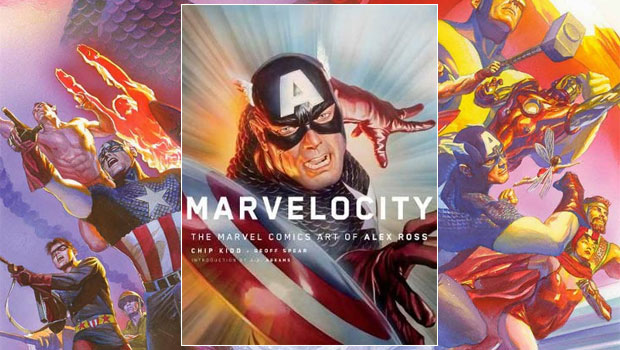 Published on November 10th, 2018 | by Andrew Bistak
Marvelocity: The Marvel Art of Alex Ross Book Review
Summary: Marvelocity: The Marvel Comics Art of Alex Ross is a book that must be experienced by all comics fans.
The highly anticipated Alex Ross and Marvel Comics book is finally here, with MARVELOCITY: THE MARVEL ART OF ALEX ROSS and it's everything that we expected it would be and a whole lot more! So if you've been captured by the mad titan Thanos and don't know what this beautifully presented hardcover book from Pantheon Books is about, it showcases the amazing Marvel Comics work of artist Alex Ross whose phenomenal superhero paintings from the world of comics has made him one of the most sort-after artists in the universe, particularly with his almost photo-realistic art.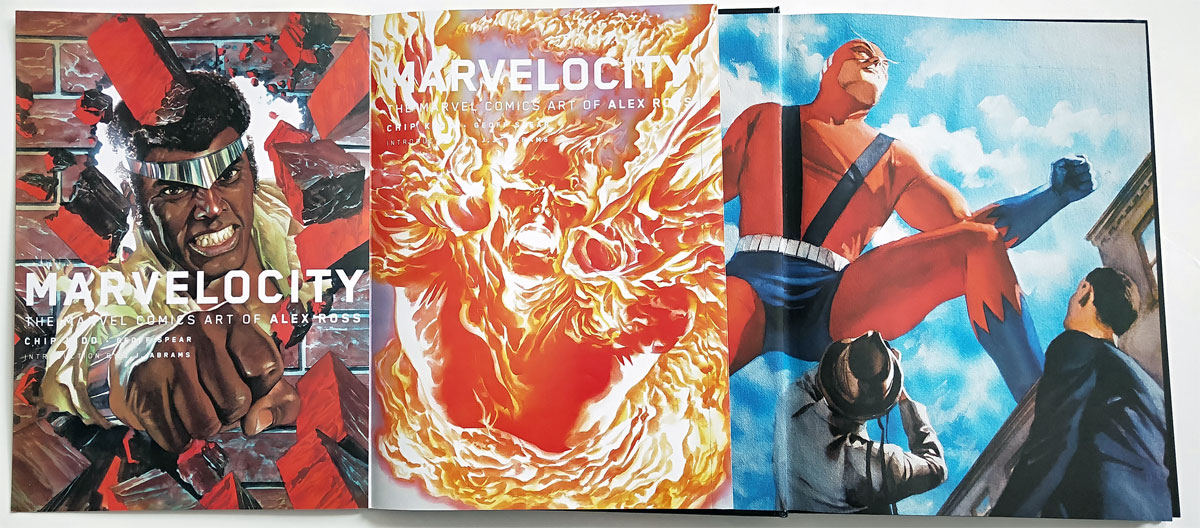 Once upon a time, there was a little boy in Lubbock, Texas, who decided that drawing superheroes was his only realistic option, if he couldn't become one.
– Chipp Kidd
Supporting the images in this book and to help tell the Marvel Comics story of Alex Ross are Chip Kidd (writer) and Geoff Spear (photographer) who join Alex again after their 2003 collaboration of the DC Comics book called Mythology. Also complementing the book Marvelocity is a foreword by director and writer J. J. Abrams who discusses his passion of the Marvel Comics Universe and of course, the museum-like artwork of Alex Ross.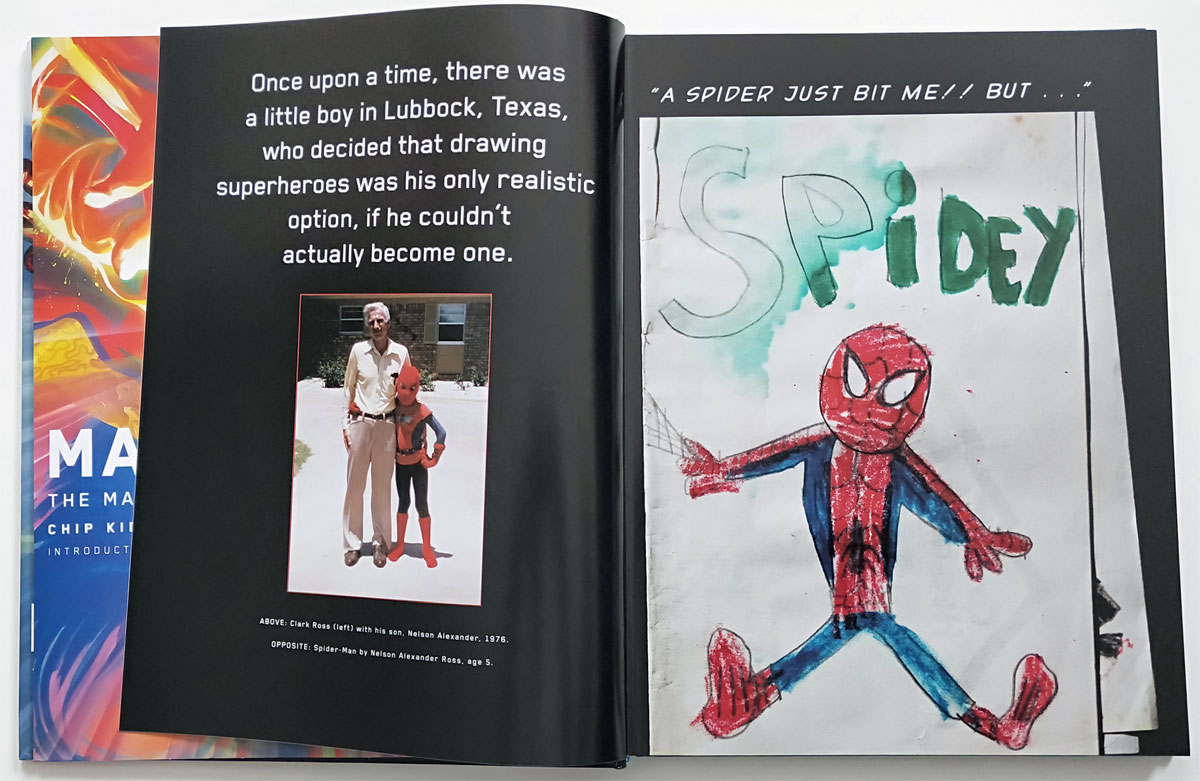 What Alex Ross does is different… He combines a remarkable, incomparable, classical artistry with the sheer fantasy of superheroes.
– J.J. Abrams
At its core Marvelocity collects the best art of Alex Ross through his time at Marvel Comics and the end result is both amazing and spectacular (did you get that Spider-man reference?). However as a treat, Marvelocity includes never before seen art from Alex that include sketches, paintings, photographs and working models… (takes a breath), a 14-panel portfolio gallery of Marvel's most famous characters plus an original 10-page Spider-man story that he wrote and painted as Peter Parker goes up against the nefarious Sinister Six. So it's jam packed with Alex Ross magic and just to prove how much of a Herculean fan-boy Alex is, there is even action figures from his childhood in this book that he made himself! Very Cool indeed!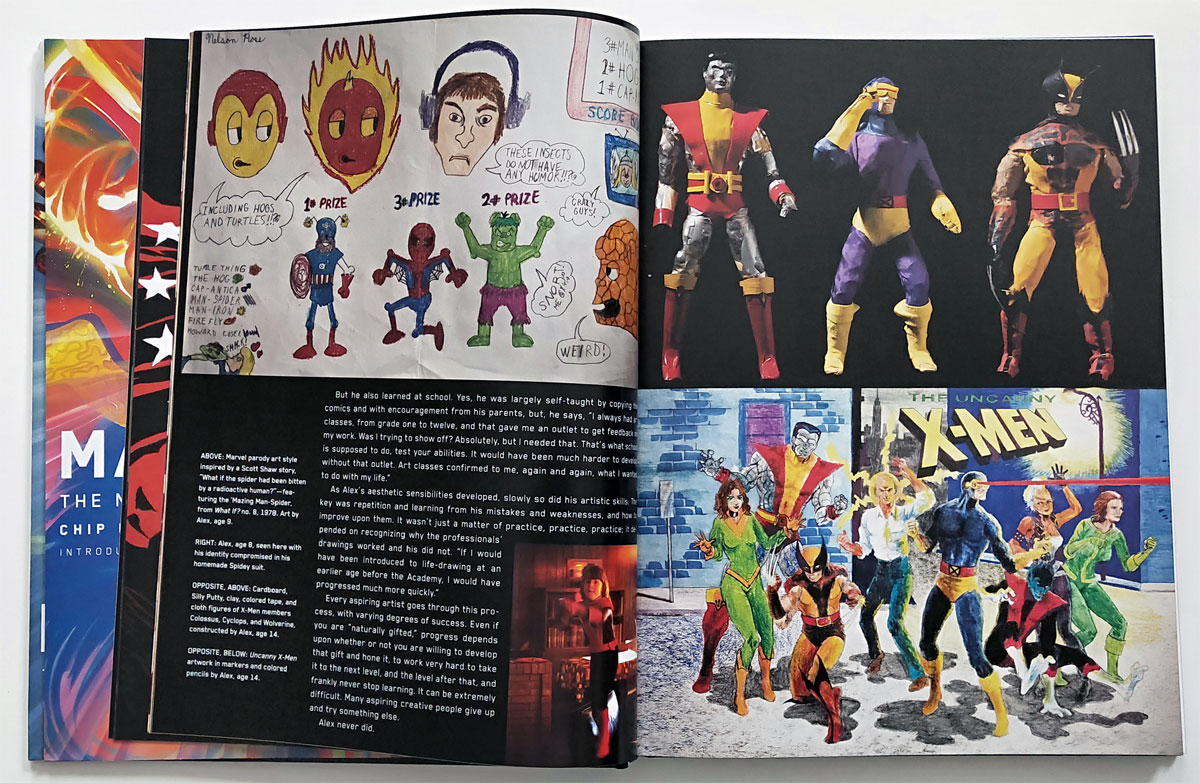 [Alex] was largely self-taught by copying the comics and with encouragement from his parents.
– Chipp Kidd
I always had art classes from grade one to twelve, and that gave me an outlet to get feedback on my work. Was I trying to show off? Absolutely, but I needed that.
– Alex Ross
Another aspect about Alex's art that I love, is that he draws his superheros in their classic outfits opposed to the sometimes convoluted modern reimagining's such as DC Comics 'The New-52'. Ugh! So when you see a painting done by Alex on Spider-Man, Thor or She-Hulk, it's the character in their purest form. However when Alex does add his own unique vision to these characters like his Earth-X Trilogy… wow, these incarnations still channel their inner spirit but the artist adds a truly unique and interesting twist on them like his 'Hulk and Banner", his almost Japanese inspired Daredevil or his powerful Goddess of Thunder, Thor. So while the classic costumes are still the definitive versions, his redesigns really pop such as his Wasp rendition that Marvel is still using in their comics.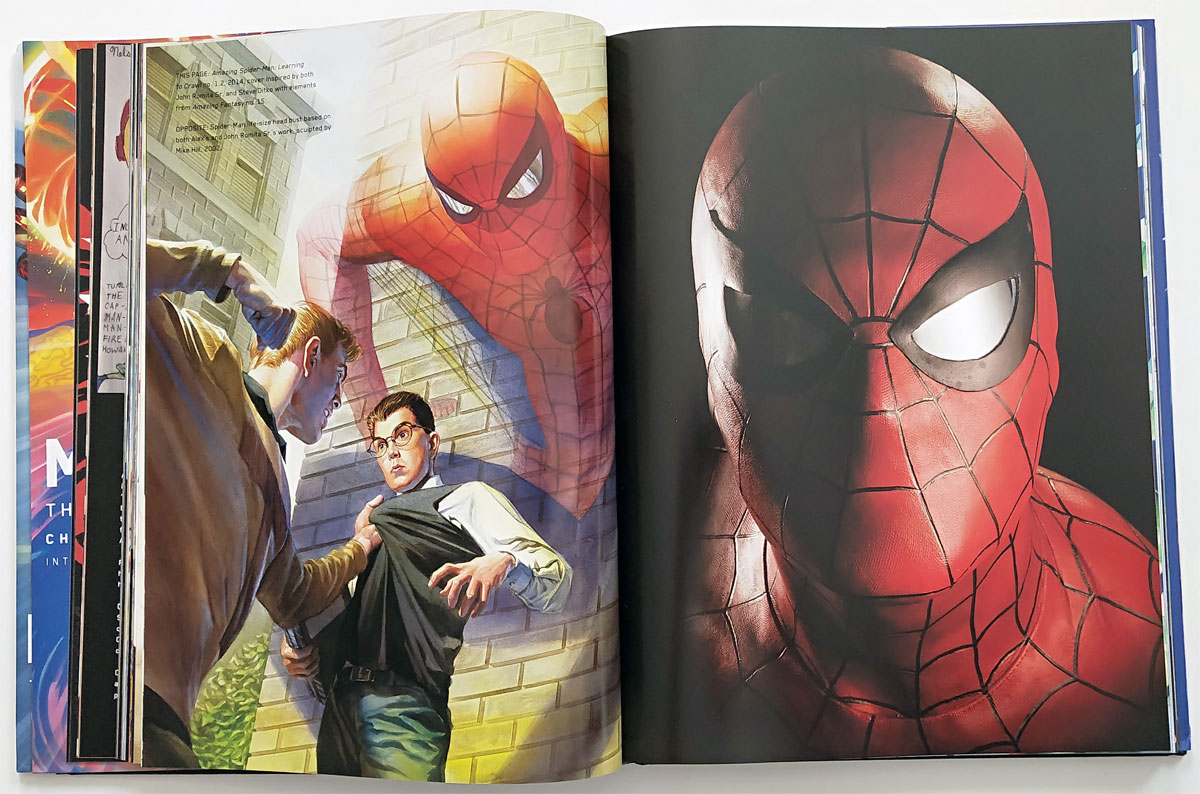 Hulk's skin is cracked and weathered much like a gorilla but his features are a combination of human and simian.
– Alex Ross on the Earth-X Hulk

Needless to say, his painting are bigger than Ben-Hur and almost jump out of the page, especially his updated renditions of classic covers such as The Avengers #1 or The Rampaging Hulk #9. His sketches are equally as detailed and it's quite fascinating seeing his drawings as a child and how the world of superheroes inspired him to add a realism and honesty to these fictional universes that mean so much to its fans. Another highlight of this book are the life-size busts and statues littered throughout Marvelocity which is based on Alex's art that are quite uncanny with their realism.
I've always been obsessed with trying to capture the original features of Cap's [Captain America] costume while making them look impressively real.
– Alex Ross
Final Thoughts?
Marvelocity: The Marvel Art of Alex Ross is not only a celebration of Marvel Comics but a fascinating insight into the world of Alex Ross from child to adulthood as we follow this artist's love for one of the world's best known comic universes. However its the imagery that takes Marvelocity: The Marvel Art of Alex Ross to a whole new level, particularly the detailed and realistic paintings of these Marvel characters that come to life in this must have book from Pantheon Books.
MARVELOCITY: THE MARVEL ART OF ALEX ROSS
Book Details
ISBN: 9781101871973
ISBN-10: 1101871970
Series: Pantheon Graphic Library
Audience: General
Format: Hardcover
Language: English
Number Of Pages: 312
Published: 2nd October 2018
Country of Publication: US
Dimensions (cm): 30.48 x 22.86  x 2.92
Weight (kg): 1.86