Books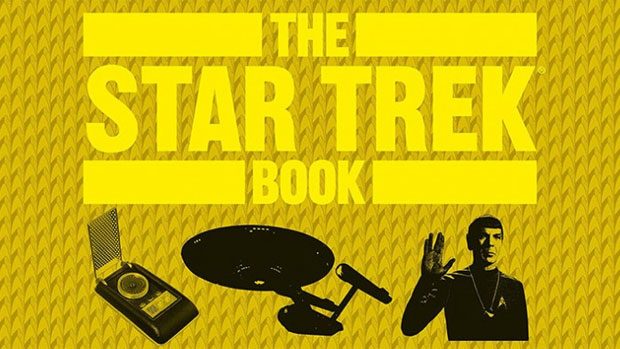 Published on September 2nd, 2016 | by Admin
The Star Trek Book: Strange New Worlds Boldly Explained Review
Summary: The Star Trek Book: Strange New Worlds Boldly Explained is a very entertaining and informative book about this wondrous universe!
This excellent book (The Star Trek Book: Strange New Worlds Boldly Explained) from DK is all about Star Trek and is filled with amazing, interesting and sometimes amusing knowledge about this universe created by Gene Roddenberry. For example, there's a section on the Russian Whiz Kid 'Pavel Chekov' to timelines of Star Trek and even the ranks for those working for Starfleet. So no matter what questions you may have about Star Trek, this book does its best to answer them, including some great highlights on what makes this sci-fi franchise so popular. The book is also oozing with great imagery from illustrations and actual photos from both the movies and televisions and best of all, it includes everything from the last 50 years as we boldly go where no man has gone before.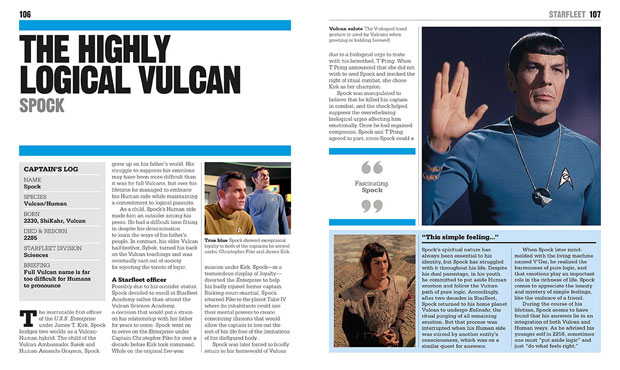 Furthermore, it's actually the 50th anniversary of Star Trek this year which makes the timing of this book perfect and covers all aspects of the franchise, including the rebooted film franchise which means you'll see information from the both the prime universe and the Kevin timelines. This hardcover book which is 336 pages is also well presented and the information is not only quite readable but very interesting at the same time. With that said, the book is split into the following sections;
Space, the Final Frontier
Starfleet
Federation Allies and Enemies
Science and Technology
New Life and Civilizations
Glossary
TV Series
Movie Releases
Index
The authors (Paul Ruditis, Sandford Galden-Stone & Simon Hugo) of this book have done an excellent job at capturing Star Trek over the last 50 years and whether you're a newcomer or veteran fan, there's definitely something for everyone. There's also a touch of humour included in the book such as graphics how Spock does mind melds or puts people to sleep which definitely brought a smile to my face. However on that note, the information is short and succinct and if you want more information, you'll need to search elsewhere but overall it does a good job at being a bridge between the Star Trek Encyclopedia and online information.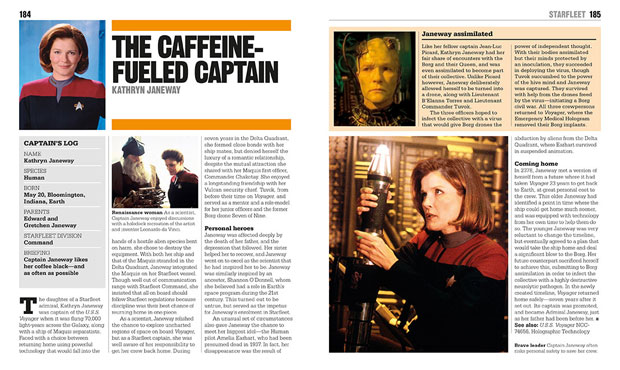 On that note, my favourite aspects of this book were the character portfolios which include all the franchises and whether that's Deep Space 9 or Star Trek the Next Generation, these sections give you a great insight into these characters and even motivations of where they have ended. The villain biographies are also a fun read and it's interested to see the differences and similarities between the prime and Kelvin universes like Khan and Kirk. For example, Chekov was born in 2245 in Russia (prime universe) but in the Kelvin timeline, he was actually born in 2241. It also features other characters like Christopher Pike, Deanna Troi and 'fly boy' Tom Paris.
Final Thoughts?
As a Trekker (or if you want to sin Trekkie), I found The Star Trek Book: Strange New Worlds Boldly Explained a great reference to this universe which not only touches upon the milestones of this universe but also some of the stranger things which is where this book stands out. Add in some exceptional colour photos and graphics and you have everything you need in a high quality book!