The amazing book, Where We Work Creative Office Spaces by Ian McCallam, is based on the website www.thisaintnodisco.com and investigates how design agencies transform regular offices into a friendly and design inspired environments to unleash their workers inner muse.
With over 260 pages, Where We Work is not just a book just for designers but rather, all people interested in innovative and inspirational environments. This book showcases the interior designs of around forty five of the world's most recognised Advertising, Media and Design agencies. Needless to say, many are quite awe-inspiring.
With that said, the concepts showcased in this book really highlight the creative inspiration behind many of these designs and opposed to boring traditional offices, these designs have been created to challenge and ignite their staff. With all the offices in this book coming from the design world, it does provide a strong message to the outside world that almost anything is possible.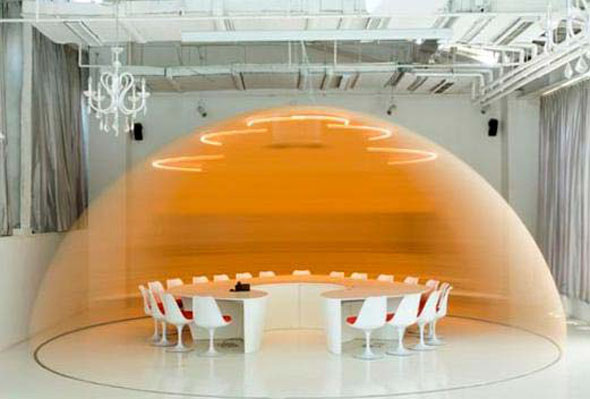 Some of the companies featured in this book include Ground Zero, The Jones Group, Australia's very own Digital Eskimo and my favourite, The Oglivy & Mather Guangzhou Group which created a theme park atmosphere in their office from its bold designs featuring merry-go-round horses and in your face colours. The idea behind the design was to assist the workers in relaxing and also opening their mind to new ideas.
Each company that is showcased in this hardcover book also features a floor plan and the size of the office which does assist in giving you a mental picture of these areas. I also like how McCallam speaks with some of the designers responsible and given that some of the designs may seem abstract, there's actually quite an intensive thought process behind them.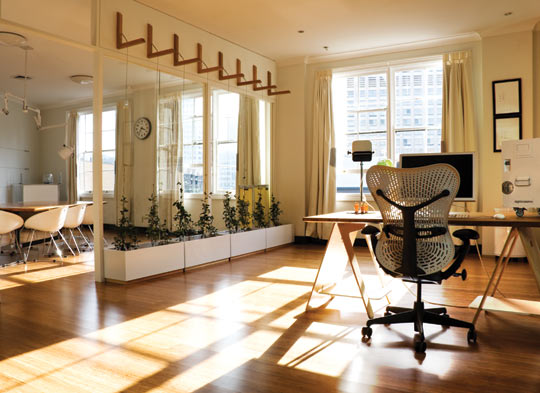 Of course, not all the offices feature the strange or pop culture references like Scaletrix racing sets or monsters but some offices showcase the great movers and shakers in society like Marilyn Monroe, Elvis Presley and Martin Luthor King such as the Bloom Project in Germany. The book is quite balanced in this aspect and not one feature was lacking anything.
Last Words
With colour photos littered throughout the entire book, some full page, Where We Work is the perfect book to help inspire all budding and existing designers. It's definitely a book that you can always go back to and read the wonderful insights into the designs and more importantly, the amazing photos that accompany them. Books like this are rare and as a book, Where We Work Creative Office Spaces is sheer brilliance!