Books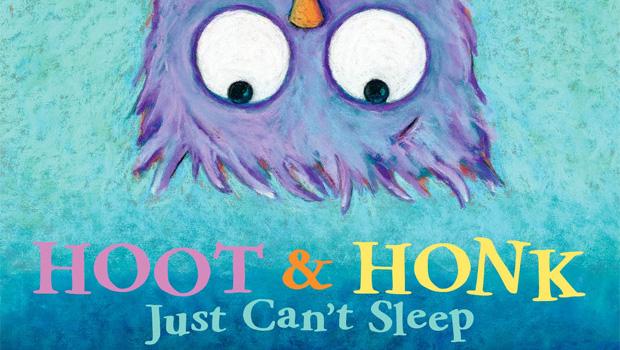 Published on June 9th, 2017 | by Kyle Sudukis
Hoot & Honk Just Can't Sleep Review
Summary: Hoot & Honk Just Can't Sleep is a touching story about two chicks who end up in the wrong nests!
This beautifully presented hardcover book by Leslie Helakoski makes for the perfect bedtime read thanks to the characters, story and wonderful almost otherworldly illustrations about two young chicks who have hatched in the wrong nests. The protagonists of the story include Hoot, an owlet and Honk, a little gosling who make the perfect characters for this story, especially with the very warm drawings that are littered throughout the story. Besides these two adorable babies, the book Hoot & Honk Just Can't Sleep also revolves around sleep which can happen at all times through the day.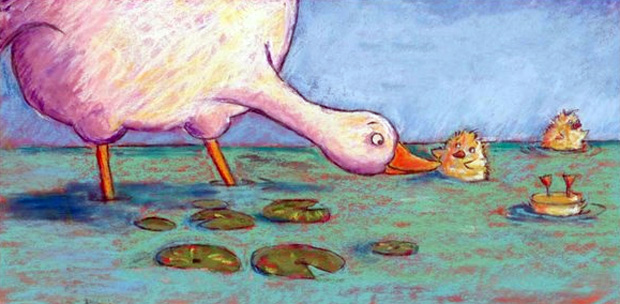 Dark sky. Wake or doze?
Some eyes open. Some eyes close.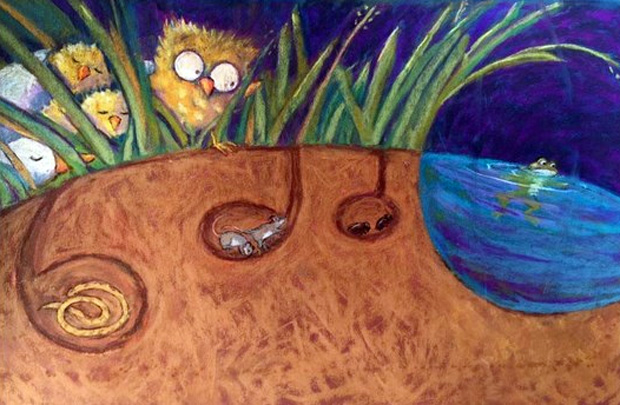 The story of the Hoot and Honk begins with a storm as writer and illustrator Leslie Helakosk introduces the children to these characters that during a storm, their eggs get mixed up into different nests. So while Hoot ends up in a gosling nest and Honk in an owel nests, these little chicks wonder why they can't sleep like the others. So as the story progresses, we become drawn into the heartfelt plight of these little creatures who find themselves in the wrong families. Complimenting the pictures and the succinct and powerful words of the author who adds another layer to the story of Hoot and Honk.
Bedtime.
Light skies.
Can't sleep.
Open eyes.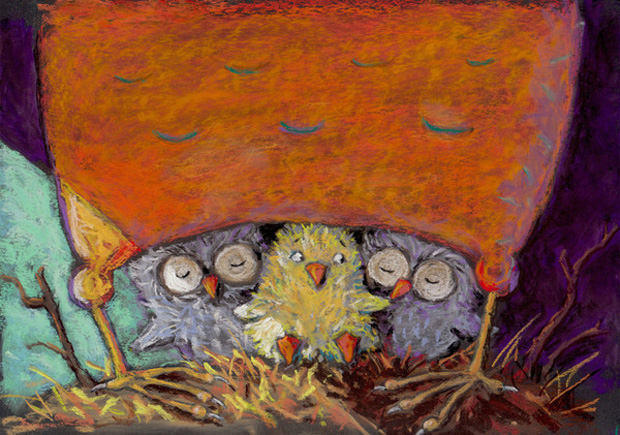 Final Thoughts?
Hoot & Honk Just Can't Sleep will definitely become a favourite for chidlren at bedtime that takes them on a journey about two loveable baby birds who discover that unlike their other 'family' members, they find that sleep has somehow been messed. The ending of Hoot & Honk Just Can't Sleep is also quite endearing as the baby owlet and gosling finally find their happy ending as they both drift off into the dreamworld of sleep.
Wade. Wonk. Waddle, HONK.
Upside down.
Drip. Dunk. oops. Kerplunk!
Gosling foun!
Book Details
Title: Hoot & Honk Just Can't Sleep
Format: Hardcover
Ages: 2 – 5 years
Pages: 40 pages
ISBN-10: 1454921250
ISBN-13: 978-1454921257