Books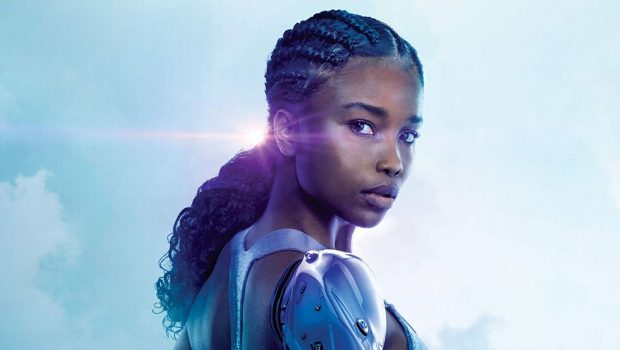 Published on March 4th, 2021 | by Steph Huddleston
Wargirls Book Review @TochiTrueStory
Summary: Wargirls makes for a satisfying read. 
The YA dystopian fiction Wargirls is a compelling story of sacrifice, and familial bonds in the face of horrific conflict. It's 2172 and the world has been devastated by climate change and nuclear destruction. Much of humanity, the lucky ones at least, have fled Earth in favour of space colonies. Those left behind struggle for resources and a sense of security, battling it out with bodies augmented by bionic limbs and organs. Deadly mech flies through the sky and technology is a weapon you can embrace or be destroyed by.
Set in war-torn Nigeria Wargirls follows the story of two sisters Ify and Onyii as they find themselves on opposite sides of a conflict that could destroy their bond forever. With vivid prose, Onybuchi weaves historical events of The Bifran War (also known as the Nigerian Civil War) into a new story. Each sister is unique and shaped by the devastating events they have witnessed throughout their short lives. But both share a hope and fighting spirit for the future which readers will find compelling.
Onyebuchi's descriptions of the characters, and of the world they find themselves in is easy to visualise and engaging. Transporting readers into a future dystopian Nigeria filled with AI, futuristic cities and girls who must struggle with who they were, are, and want to become.
The pacing at times may feel slow, but this is tempered by the scale of plot events that occur.
Readers may find aspects of the story confronting, particularly descriptions of child soldiers. But the overall narrative of the book, the hope and peace combined with the difficult moments makes this book well worth reading. This book fulfils the function of good dystopian fiction, in reflecting back on the past with thoughtfulness and a desire to not repeat past mistakes. The unfolding of the relationship between Onyii and Ify is filled with love and pain, which makes them characters that are easy to champion. They fight for what they believe in, against all the odds. That makes for a satisfying read.
Author – Tochi Onyebuchi