Books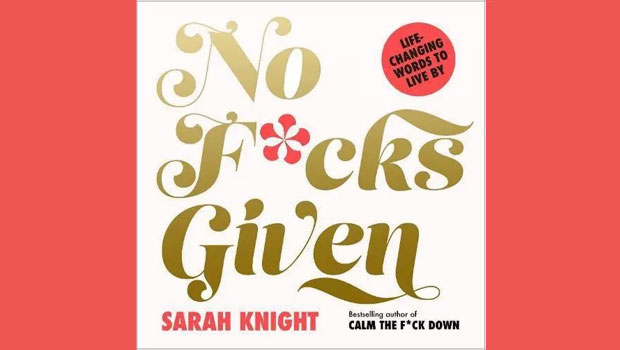 Published on January 13th, 2023 | by Andrew Paul
No F*ckS Given Book Review
From the best-selling author Sarah Knight comes her "life-changing words to live by", No F*cks Given that are small snippets of no-sense advice that really puts those influencers to shame. The first page of the book perfectly sums up the premise of No F*ckS Given…
"YOU NEED TO STOP GIVING A FUCK ABOUT WHAT OTHER PEOPLE THINK"
– The Life Changing Magic of Not Giving a Fuck
And that my dear readers is where No F*ckS Given comes into play. At its delicious "no-fuck" core, the book is a collection of the best NFG advice from her previous books that has been nicely repackaged into one entertaining and dare I say it, inspirational read. One underlining theme is not letting other people influence your thoughts or action which is quite true. Part of the human persona is to please others that unfortunately in modern society comes at a detriment of the pleaser, not the "pleasee".
While a potent and powerful read, No F*ckS Given is also quite a comedic one, such as the advice on making a "Fuck Budget". Sarah explains that "fuck bucks" = time, energy, and/or money spent on giving a fuck. She adds that this resource is limited and in order to maximize your happiness, you need to consider the outcomes before saying yes. In order words, not to give a fuck.
Add in element of body image, surrounding yourself with the right people, reclaiming time and ensuring you treat yourself and No F*ckS Given is all about accepting yourself as who you are and not trying to adapt to an image that doesn't exist to appease other.
Final Thoughts?
No F*ckS Given is a brilliant read from start to finish and makes for the perfect coffee table book.
Highly Recommended!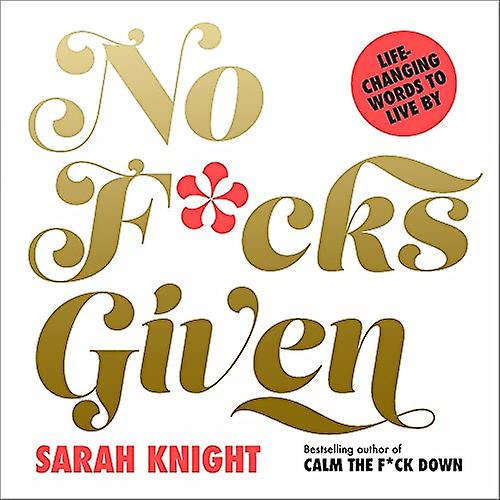 About the Author
Sarah Knight's first book, The Life-Changing Magic of Not Giving a Fk , has been published in 30 languages andcounting, and her TEDx talk, 'The Magic of Not Giving a Fk', has more than nine million views. She is a New York Times bestselling author, and her other titles include Get Your Sh*t Together, You Do You , Calm the Fk Down , and Fk No! . Her writing has appeared in Glamour , Harper's Bazaar , Marie Claire , Red , Refinery29 , and elsewhere, and her 'No F*ks Given' podcast has 1 million downloads.After quitting her corporate job in 2015 to pursue a freelance life, she moved from Brooklyn, New York, to theDominican Republic, where she currently resides with her husband and a shtload of lizards.You can learn more and sign up for her newsletter at sarahknight.com, and follow Sarah"s books on Instagram and Facebook @NoFucksGivenGuides , and TikTok @sarahknightauthor or on Twitter @NoFucksGiven