Books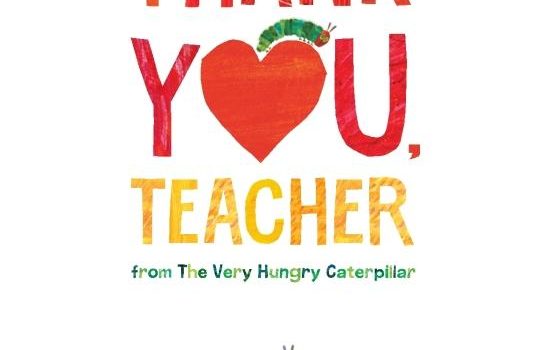 Published on September 8th, 2022 | by James Wright
Thank You, Teacher from The Very Hungry Caterpillar Book Review
Summary: Thank You, Teacher from The Very Hungry Caterpillar is the perfect gift for a young student to give their teacher
From the legendary Eric Carle (The Very Hungry Hungry Caterpillar) comes Thank You, Teacher from The Very Hungry Caterpillar which is the perfect way to say thank you to your children's teacher. The star of the book is of course the Very Hungry Hungry Caterpillar who helps highlight the amazing work that children to do and more importantly, the valuable lessons that they teach.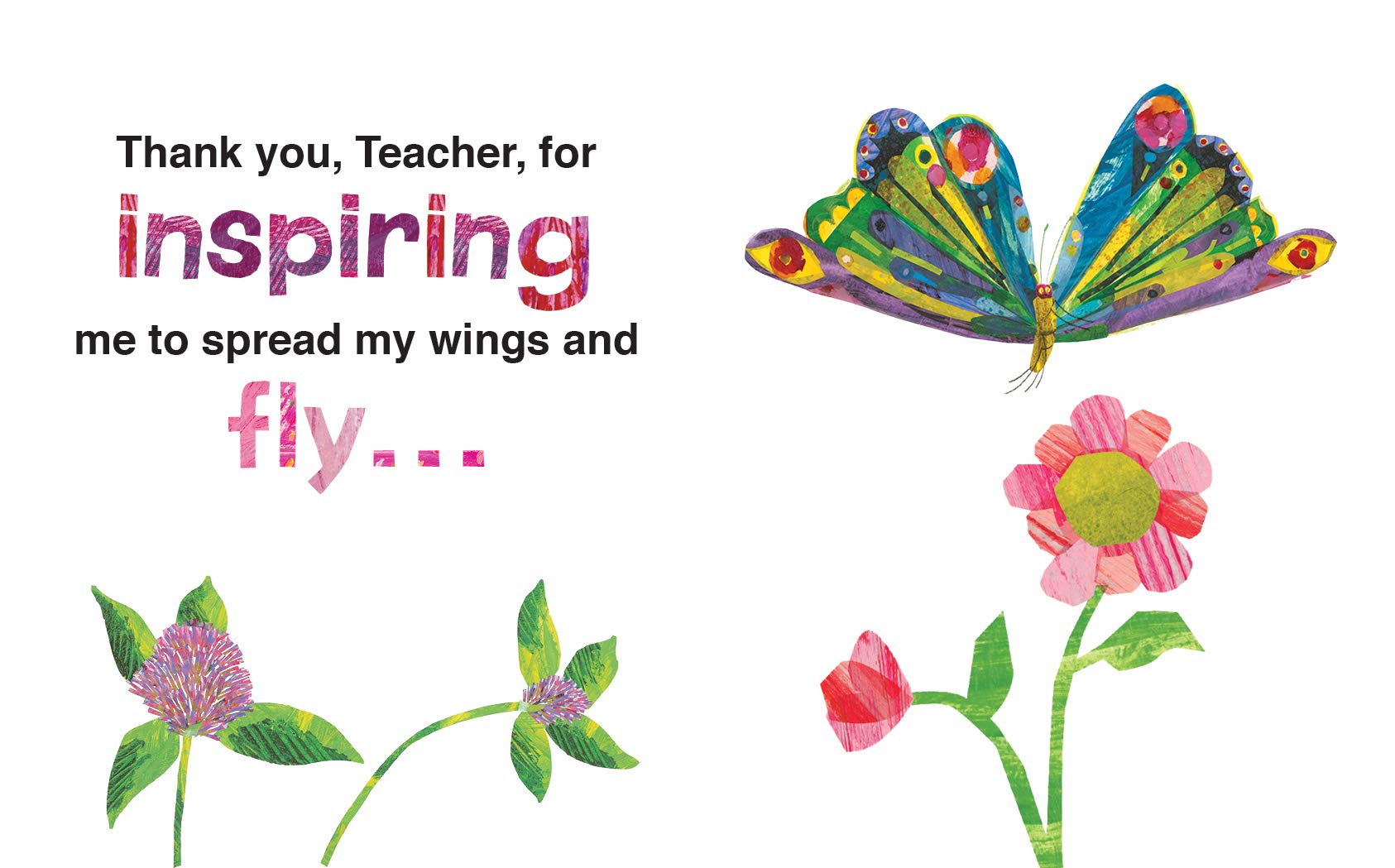 Like other books from Carle, it features that unique artwork and whimsical text that really makes this series stand apart from its competitors.
However what sets this book apart from other books in the Very Hungry Caterpillar series is that each page is a quote that is dedicated to a teacher.
Thank You, Teacher, for helping me reach new heights
…
and for teaching me to care about the world
…
thank you for making it fun to explore the unknown
…
and the importance of teaching me friendship
Final Thoughts?
As you can see Thank You, Teacher from the Very Hungry Caterpillar, a true celebration of what teachers give to their students from the very clever angle from The Very Hungry Caterpillar.
Highly Recommended!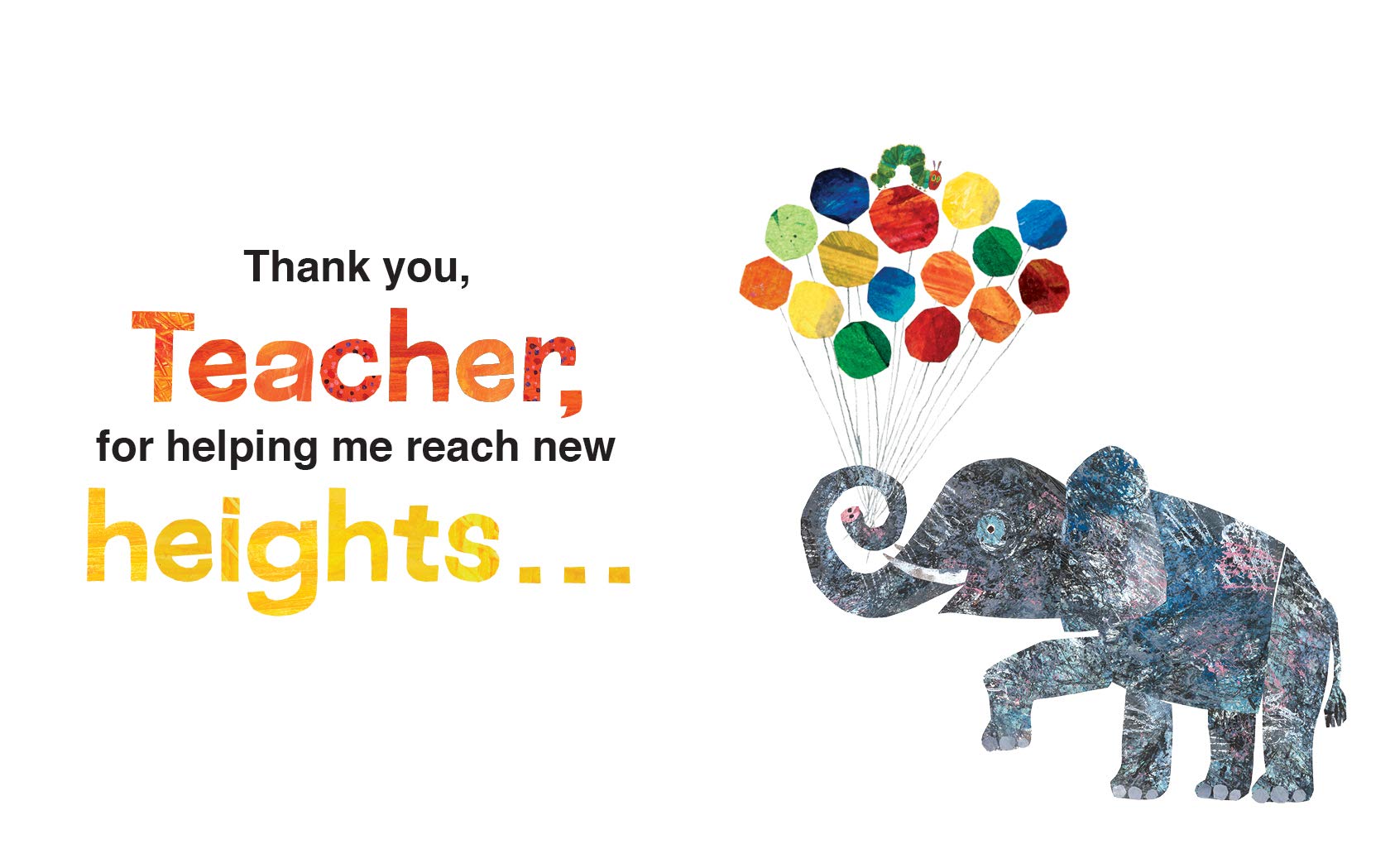 Book Details
ISBN: 9780241585566
ISBN-10: 0241585562
Audience: Children
Format: Hardcover
Language: English
Number Of Pages: 16
Available: 30th August 2022
Publisher: Penguin UK
Dimensions (cm): 17.7 x 14.6  x 1.1
Weight (kg): 0.16
Edition Number: 1