Books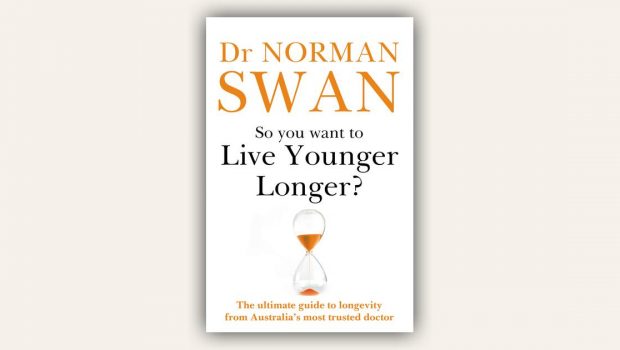 Published on July 29th, 2022 | by James Wright
So You Want To Live Younger Longer? Book Review
Summary: So You Want To Live Younger Longer? highlights the facts and dispels the myths that encourages us to lead a better life.
We all want to be healthier, but do you know what's good for you?
For over thirty years, Dr. Norman Swan has been delivering straight, honest, common-sense health information to ordinary Australians as both a physician and much-loved broadcaster. And when Australia needed clear scientifically-backed COVID-19 facts and advice, it was Norman Swan who stepped up every day to provide the answers we required.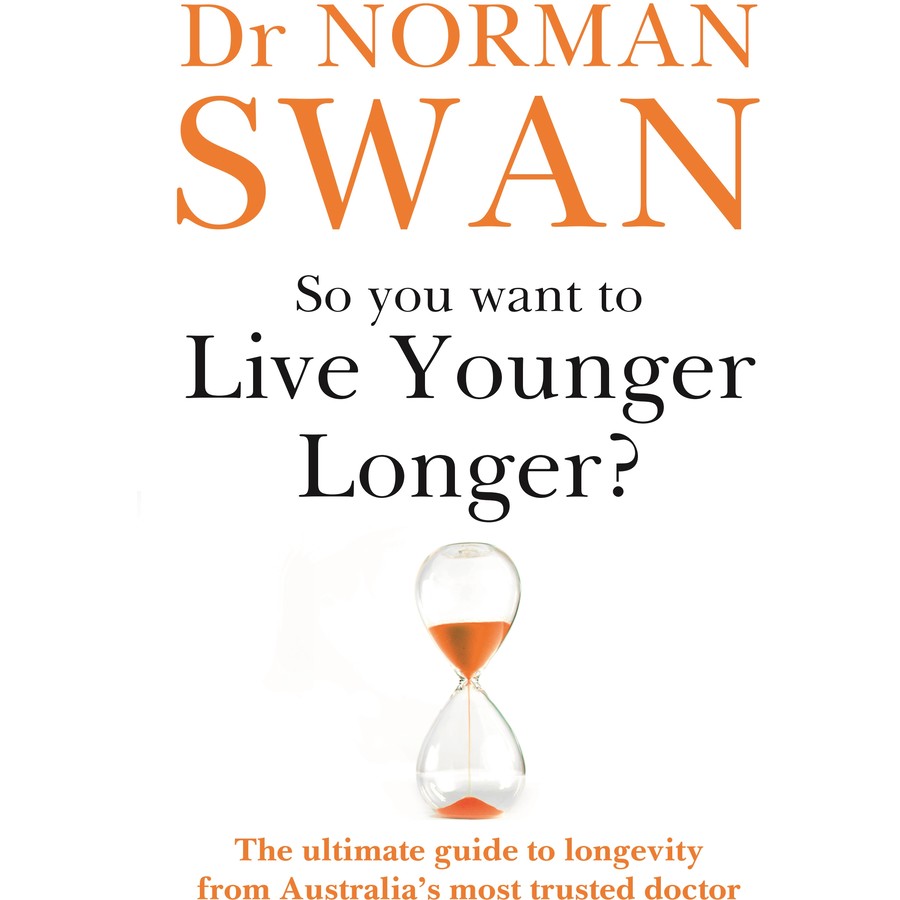 So You Want To Live Younger Longer? Book Review
The charismatic and highly knowledgeable Dr Norman Swan is back in another thought provoking and entertaining book about staying healthy, living longer and tips on avoiding the wellness 'bullshit' that we all encounter in life.
While providing fun anecdotes and scientific facts to the reader, this book covers a variety of fascinating topics from dieting to exercise, sex to divorce and everything in between and more plus a guide on how to dodge the bullshit. What is the wonder drug Resveratol? What should you do if you're over 50? What are the molecular similarities between bad neighbours and wet farts? How durable is plastic surgery? Well.. it's all in this book and then some!
Like his previous book So You Think You Know What's Good For you?, Swan dispels many of the fads, misinformation and again 'bullshit' that plagues all parts of our life that have no scientific merit behind these claims as these pseudo sciences try and target the chunks in our armour. In terms of topics, So You Want To Live Younger Longer? Is divided into "themed" parts that include;
Sweat the big stuff
Eating – not fasting – holds the secret
Which pill and why?
Outrunning the clock – staying young with exercise
Bugs, bowels and hormones
It's not so bad to change what's on the outside
While you're waiting for the magic pill on youth
Does the mind matter?
Here's what you can do at any age
The air we breath
For example one of these themes, part 2 – Eating – not fasting – holds the secret focuses on food consumption such as what does meal timing do, how does fasting work and important reminders such as eating more plants, eating less meats and cooking with fresh ingredients without overcooking them, particularly those red and orange coloured vegetables. Additionally there is an introduction plus an endnote on climate change, environmental stress, the abuse of medicine and living shorter.
Another highlight of this book is that the information is not only well-written but Swan has a knack of presenting these topics in a down to Earth manner opposed to being condescending or talking down to the reader. I mean which doctor says wet farts and then talks about the dangers of future pandemics and a shorter life expectancy for humans? As a result, it makes So You Want To Live Younger Longer? a very relevant read from start to finish. While Swan "myth-busts" key elements of the wellness phenomena, he also takes up a social commentary of the world that we're currently living that can be a scary premise for some.
Another strong point for me and like his previous title is that Swan discloses personal information about his life and like us, has had his own trials and tribulations. Additionally he goes into the side effects of stress, including retelling a story from his younger days about his father and how these events can dictate our predisposition to other stressors in life. There's is also a section on sex and while the evidence is slim, Swan does raise an interesting point that you need to be fit for regular stress that in turn would reduce your risk of heart disease.
Final Thought?
In the end, So You Want To Live Younger Longer? is a humorous, engaging and insightful read about what's real and what's not from Dr Norman Swan who has a knack of getting to the point without being condescending but rather delivering his message in a very relatable fashion that is also very relevant. Whether you read this book from cover to cover or just the relevant topics for you, the information provided is definitely relevant to everyone!
Recommended!