Books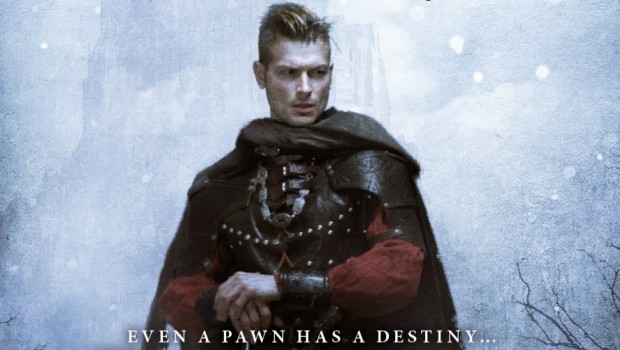 Published on April 13th, 2014 | by Admin
Prince of Fools Book Review
Summary: The Prince of Fools (The Red Queen's War #1) is a very well written novel that reads extremely well with some great character development.
Prince of Fools
Author: Mark Lawrence
Publisher: Harper Collins
Genre: Fantasy
Release Date: June 2014
Reviewer: Tony Petersen
Although I have not read the Broken Empire trilogy from author Mark Lawrence, his latest novel PRINCE OF FOOLS is the first book in a new series that is based in the same universe that has some strong parallels to George R. R. Martin's ambitious Game of Thrones, especially when it comes to the brutality of some of the characters. With that said, Prince of Fools is quite an accessible novel and although I'm sure there are several links with The Broken Empire, Lawrence ensures that new readers to this universe are not disadvantaged.
The protagonist of the story is Prince Jalan who is the grandson of the dreaded Red Queen. Although Jalan is tenth in line of crown, he has been labelled as a coward, a cheat and a womaniser whose actions are quite insidious. However he is still a very interesting and likeable character, even with his flaws that just makes you want to learn more. Unfortunately for Jalan, he becomes involved with a Norseman known as Snorri ver Snagason who forcibly takes him to the far North as a darkness grows.From there, Jalan gets involved in the political turmoil caused by his grandmother that has huge repercussions across the Broken Empire.
As the story progresses, the reader immediately picks up the contrast between these two characters who are the polar opposites, one being the coward and the other, a hero from the North. However when the forces of darkness begin to creep into their lives, they must learn to work together, especially with the nefarious grasp of the Dead King poisoning the world. Given that, their relationship is quite interesting to see unfold and although Jalan is the star of the book, I did find Snorri a much more riveting character whose back story is carefully laid out throughout the novel. From drama to intrigue and bloody action, The Prince of Fools is a really enjoyable fantasy novel that ticks all the right boxes. Sure, there were a few dull moments in the novel but overall, Lawrence should be commended on his characters and this amazing world that he has created.
Final Thoughts?
The Prince of Fools (The Red Queen's War #1) is a very well written novel that reads extremely well with some great character development. I enjoyed exploring this new world and even though I have to wait at least a year before the next book, I've got three other books on my reading list to keep me busy till then from the Broken Empire trio logy. Yes, there are some parallels to The Game of Thrones but it's like apples and oranges and in comparison, I found The Prince of Fools a much easier and at times a more amusing story, especially Jalan who holds debaucher over heroism. However whether Jalan becomes the hero who fate has chosen remains to be seen!