Books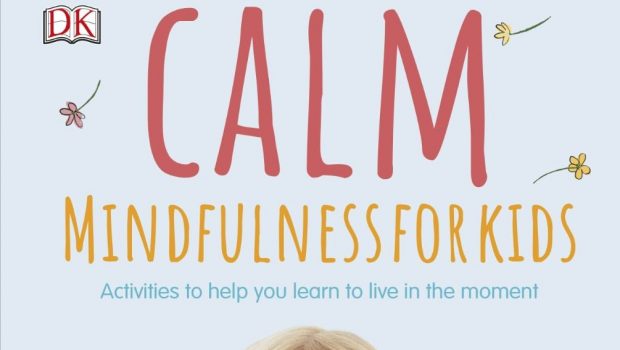 Published on January 27th, 2019 | by Tony Smith
Calm Mindfulness for Kids Book Review
Summary: Calm: Mindfulness for Kids is the perfect book to help achieve this very useful technique that will improve the lives of children.
Mindfulness therapies have been used worldwide for some now and in essence is a mental state achieved by focusing one's awareness on the present moment, while calmly acknowledging and accepting one's feelings, thoughts and bodily sensations. More importantly, mindfulness techniques can be used for people of all ages and this is where DK's new book CALM: MINDFULNESS FOR KIDS comes into play which helps children with activities to achieve this in order to help them live in the moment.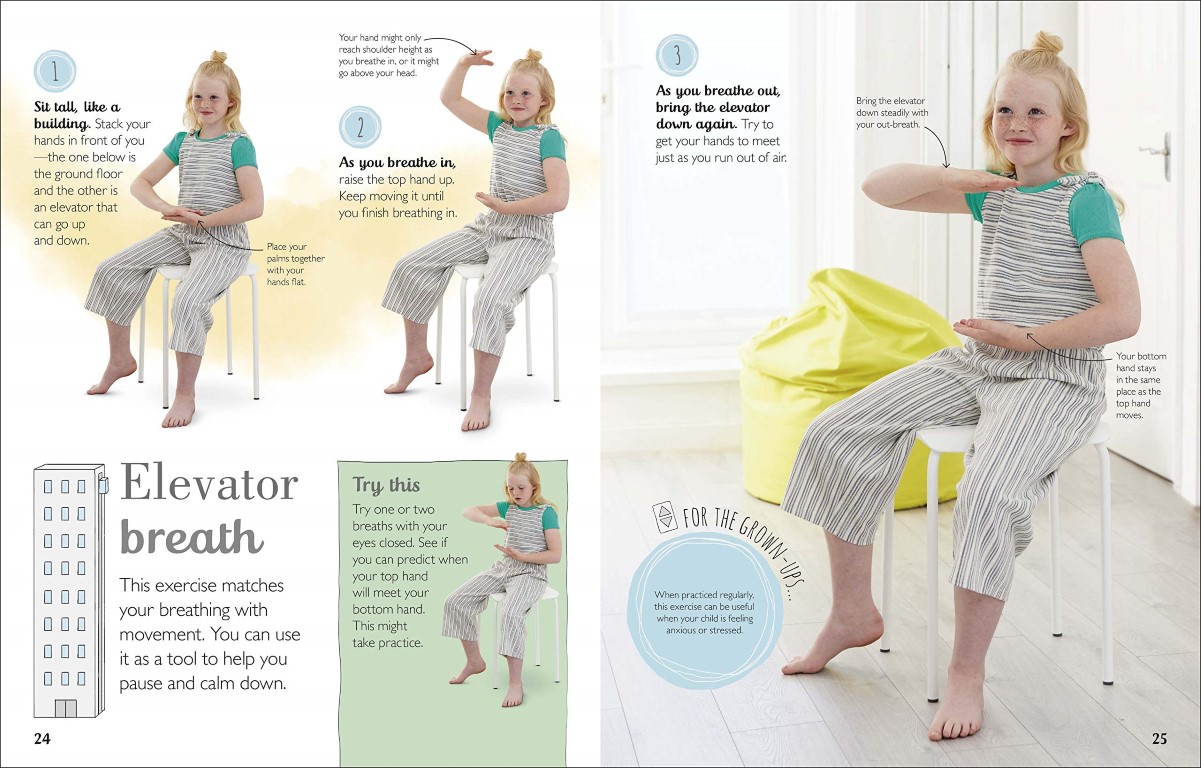 Written by Wynne Kinder, Calm: Mindfulness for Kids is beautifully presented for both children and parents and contains a whole wealth of information to support children in achieving this peaceful state of mind and body through enjoyable activities.
The book starts with an introduction to mindfulness for children that describes this technique as … "paying attention with care to one moment at a time. People are often distracted. It takes practice to use your senses to focus on one thing and learn to live in the present". While the first part of the book is an introduction, including some of the techniques it uses, the later part focuses on the various activities that can help children in their everyday lives.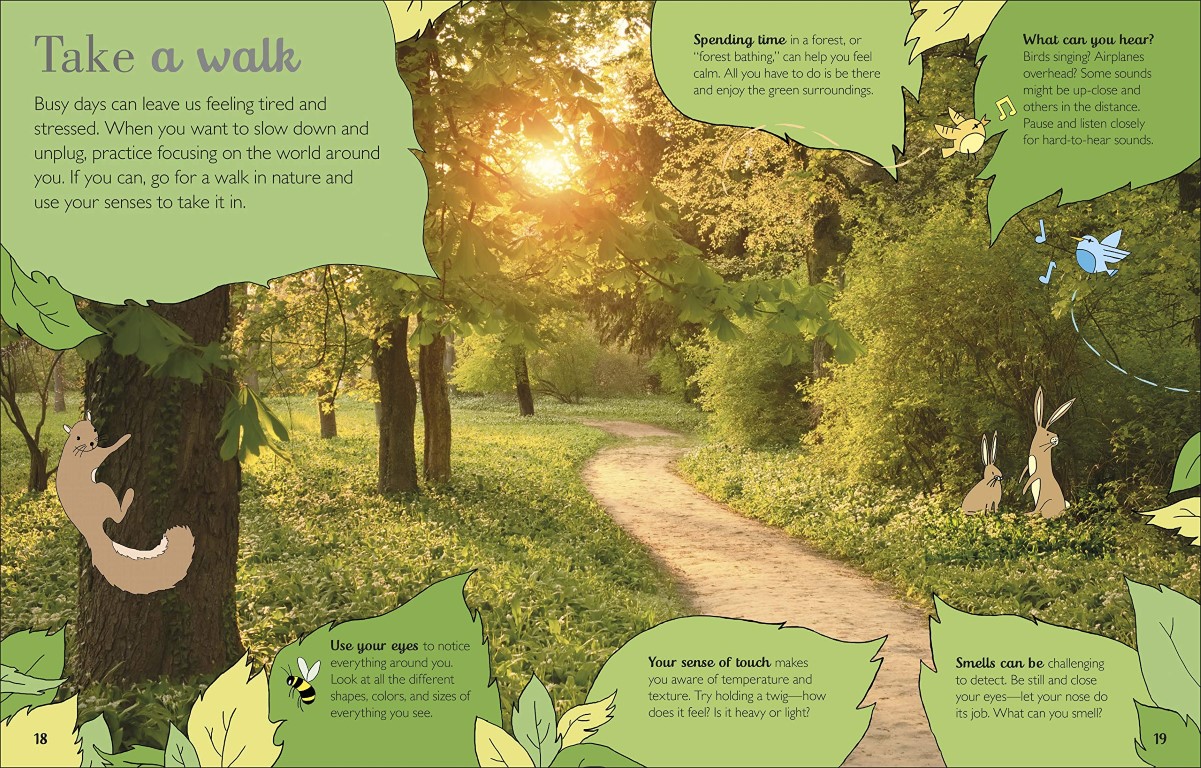 For example, one section is called Take a Walk that focuses on slowing down as you use your senses and time to appreciate what is around you. Another section called Calm helps children in reducing their emotions by using breathing to help them focus which includes drawing a line around your hand while breathing in and out. Supporting the content is the presentation which is quite colourful and easy to follow with coloured photos and drawings. The book ends with a great two pager on how the brain and body works, including how breathing affects your emotions.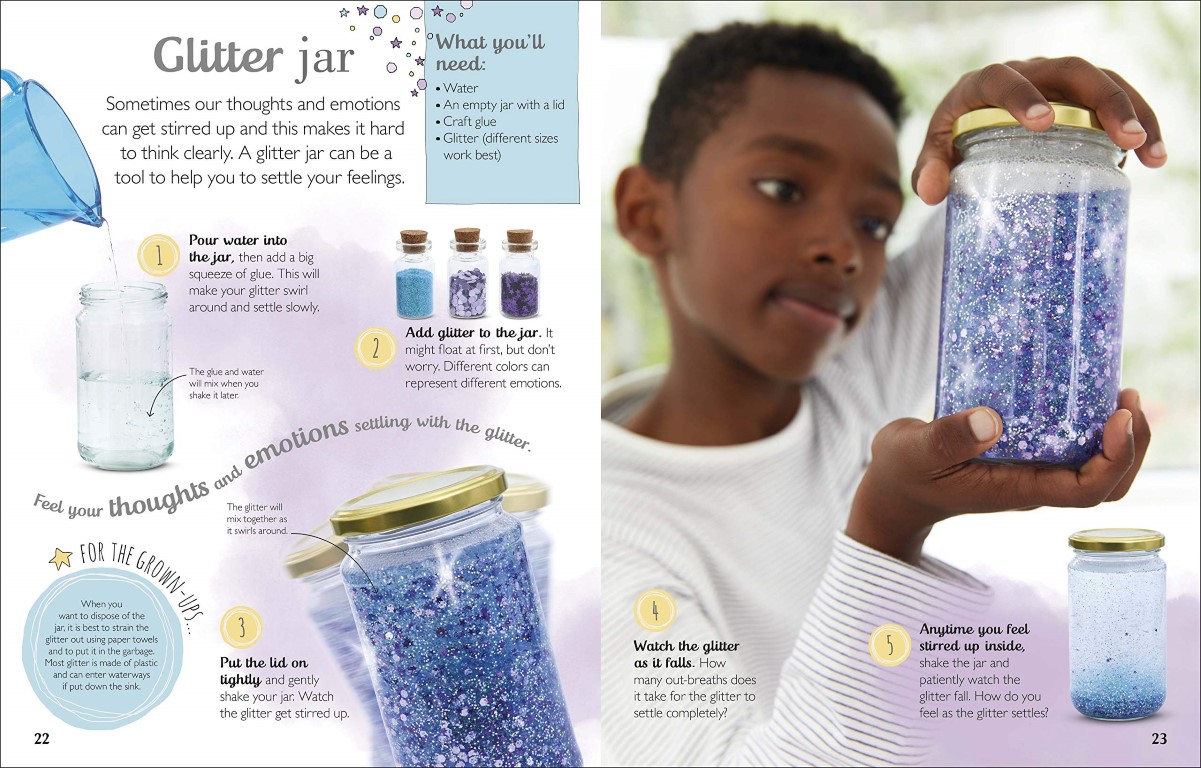 Final Thoughts?
Calm: Mindfulness for Kids is a well-presented book that is brimming with fun activities to help children achieve mindfulness and writer Wynne Kinder should be commended in putting all this information together with very easy activities to follow.
For more information, please visit https://www.penguin.com.au/books/calm-mindfulness-for-kids-9780241342299