Books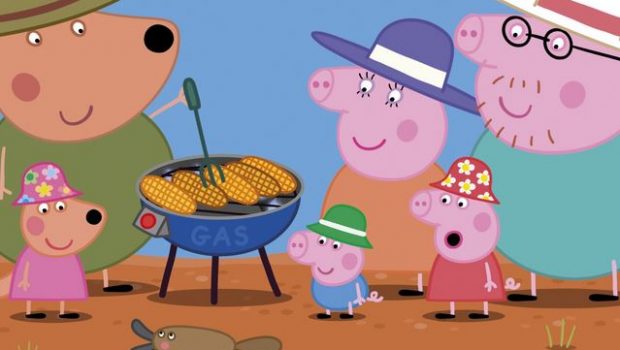 Published on October 5th, 2017 | by Tony Smith
Peppa Visits the Outback Book Review
Summary: Peppa Visits the Outback is a fun adventure to the Australian outback
Peppa's Australian adventure continues as her dad, mother and brother George visit the Kangaroo family in this delightful hardcover book. This day Peppa is about to go another adventure as Mrs Kangaroo invites out favourite piglet's family on a picnic to the outback. So jumping aboard Mr Kangaroo's plane, they fly near Uluru as they land at their favourite picnic spot.
There's also a little bit of humour in this book as Peppa's dad pours his water bottle over his head because he is too hot in the harsh sun of the outback. Peppa even mentions that whenever they have a picnic, Mrs Duck always shows up and for the Kangaroo's, it's Mrs Duck-Billed Platypus much to the amusement of everyone involved.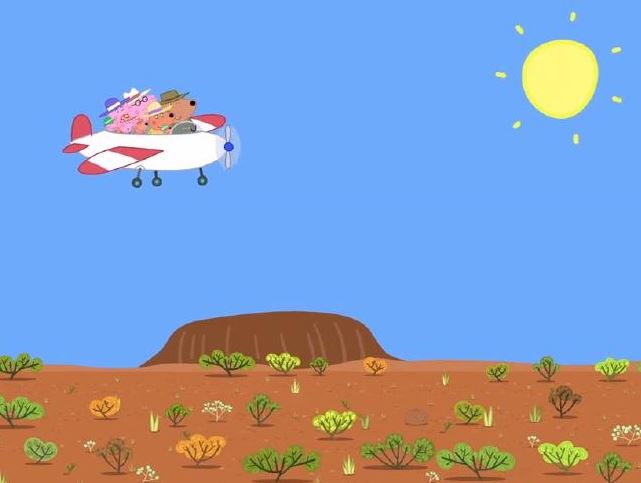 From a delicious BBQ to a game of cricket, the Kangaroo's and Peppa's family finally fly back home as these two friendly families go to sleep after a big day out. Like other books in this series, Peppa Visits the Outback is a very well written book that is filled with some very colourful and fun drawings that really draws you into this Australia tale.
Final Thoughts?
Peppa Visits the Outback successfully brings Peppa and her family on a true Australian adventure that not only showcases this country but features engaging text, cartoon-like images and some great humour that children will definitely enjoy!