Comics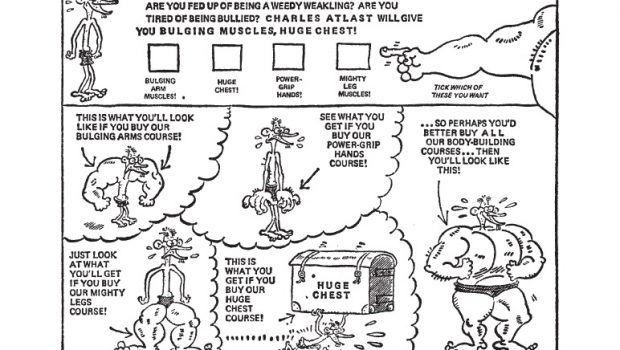 Published on September 6th, 2022 | by Tim Chuma
Badtime Bedtime Stories – 1st September 2022
Summary: More funny than frightening, still holds up even though it was originally published in the 1970s as the stories are based on fairy tales.
4
Fun and not frightening
A collection of Leo Baxendale stories including characters such as Dr Jeykll and Mr Snide, Little Miss Muffet and Little Red Riding Hood from the pages of Monster Fun during the 1970s. The original comics may long have since stopped publishing, but if you grew up in that era or have read a lot of comics and want to see some comics from back in the day then this one is something new to you.
There are a variety of different characters in this collection and a lot of pun-based humour throughout so you have to be on board going into it and you will get more out of it.
Even though the stories are from the 1970s I can't really see that they have aged that much unlike things such as the Goodies and Monkey Magic where a lot of the jokes and references date the show and society and culture changed over the course of some long running shows.
Due to a lot of the stories being based on fairy tales but a different version of them they do seem to retain their agelessness and could be easily relatable to today.
I did enjoy the artwork in this and there is always a lot to look at on the page without being too much like some of the more serious compilations that take a lot more time to read so you don't miss things.
Well worth a look if you are a fan of this artist or are interested in publications from this era of UK publishing but have not been able to find copies until now.
Book details
Creative Team: Leo Baxendale
Publisher: Rebellion
Release Date: 1 September
Format: Hardcover, 96 pages
ISBN: 9781786185310