Books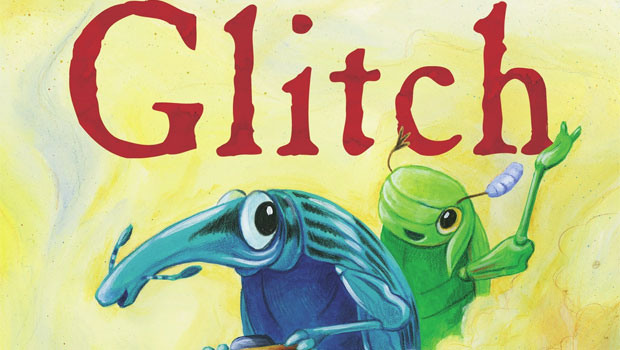 Published on July 16th, 2017 | by Andrew Bistak
Glitch Book Review
Summary: Glitch is a wonderful read for kids that provides a fun story, amazing artwork and an unexpected ending.
Created by Michelle Worthington and Andrew Plant, Glitch is a delightful book about an insect who wants to make the fastest billycart ever. Unfortunately for our little star, he is a trembly and twitchy bug but has a knack for building some amazing creations as he searches through the rubbish tip for ingredients to help with his next big invention.
So as he searches for items through the mountains of mouldy mess at the dump, his goal is to win the Big Race with his friend June who serves as an inspiration for him. As Glitch hunts for items to help him build their billycart, he collects a wide assortment together such as buttons, bottle tops, boxes, cardboard, cling wrap and cellophane which he hopes will be the answer to winning the Big Race.
Thankfully for our little insect, he has June to help who is basically a polar opposite of our meek little friend who serves as a catalyst to inspire him to overcome his fears and to learn from his mistakes. Complimenting this story are the great sentences that take the reader on this fun journey which at times, almost sounds rhythmical that children aged between 3 to 6 will thoroughly enjoy.
'Mate, I'm scared I'll let you down again!' twitched Glitch
'It's good that you're scared!' June said.
'It means that you're about to do something brave.'
Then you have the artwork of Glitch which is fantastic. They are filled with some excellent attention to detail, including an amazing colour palette which helps bring the story of this little trembly and twitchy bug to life which really compliments the text. Furthermore, I like how the book doesn't end as expected which is a great little lesson for kids.
Final Thoughts?
Glitch is a fun character who successfully draws the reader into his mission of building the fastest billycart and of course, racing it on the big day. It's filled with fun sentences and some truly beautiful artwork to really immerse you into this enjoyable tale about this shy little bug called Glitch!
What a fun read!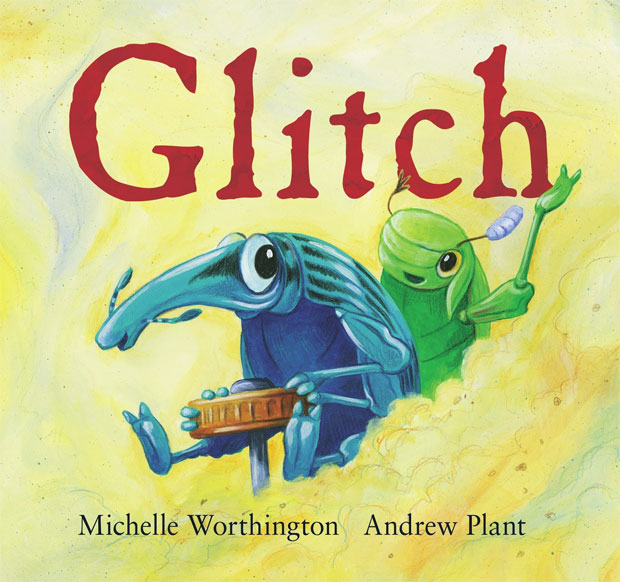 Book Details
ISBN: 9781925272710
ISBN-10: 1925272710
Audience: Children
For Ages: 3 – 6 years old
Format: Paperback
Language: English
Number Of Pages: 32
Published: 3rd July 2017
Publisher: Hybrid Publishers
Country of Publication: AU
Dimensions (cm): 23.4 x 25.0