Books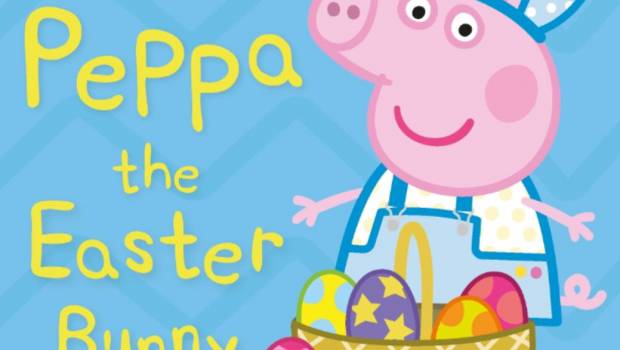 Published on January 26th, 2020 | by Andrew Bistak
Peppa and the Easter Bunny Book Review
Summary: Peppa and the Easter Bunny is a hopping good read!
Peppa and George have a Easter egg hunt at their house… and they've got a surprise in store for their friends!
It's Easter and Peppa and George are having an Easter egg hunt for their friends!
With Easter just around the corner, PEPPA AND THE EASTER BUNNY is the perfect book for younger readers to introduce the premise of Easter. Based on the TV series, this book mirrors the animation and themes of this cartoon series perfectly and starts with Peppa and her baby brother George painting the Easter Bunny. This gives Peppa the great idea to have an Easter Egg hunt in their garden and also invite their friends over.
As the story continues, Mummy and Daddy Pig help their children decorate the eggs and once finished, they hide the eggs all over their garden. They even manage to find old clothes to help Peppa and George who dress as the Easter Bunny so that they can surprise their friends once the hunt is over. As Peppa's friends such as Suzy Sheep and Candy Cat squeal in delight as they find these eggs, there are two giant eggs untouched and when opened, they are none other than Peppa and George!
All in all, Peppa and the Easter Bunny book is a fun read and colourful read from start to finish with drawings that almost hop out of the pages!