Books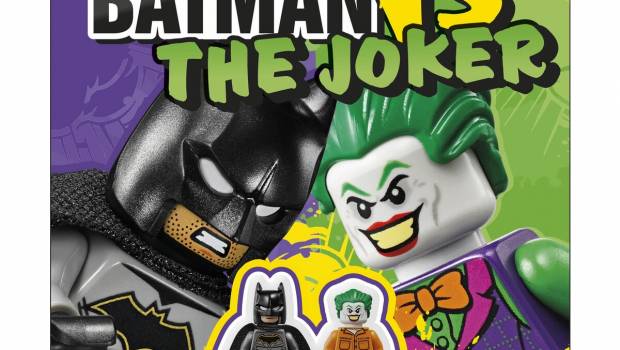 Published on November 16th, 2020 | by John Werner
Lego Batman Vs the Joker Book Review
Summary: Who would win in a Lego head to head face-off between Batman and The Joker?
It's time for the ultimate showdown in Gotham City as Batman goes head to head with The Joker to see who truly is number 1. "Lego Batman Vs the Joker" puts the power of determining who would win into the hands of the fans by letting readers pick the victor in a series of Lego scenarios. Illustrated with the latest Lego Batman toys and featuring two mini-figures, this book from D.K. Publishing is sure to be a fun read for young children and their friends.
"Lego Batman Vs the Joker" is not your traditional children's book; with each turn of the page, readers are presented with a hero and villain from the Lego Batman universe. Each two-page spread features a hero facing off against their rival, both equipped with a unique weapon or vehicle to help give them an edge in the duel. The characters page will feature key points and fun facts that will help the reader chose who would win in a fight. It is then up to the reader(s) to decide who the winner of the fight is and why based on the information they have been given. Once the winner has been selected, a victory point is given to the winning team to be tallied up at the end of the book to see who should rule Gotham, either Batman and his team of heroes, or The Joker and his legion of villains.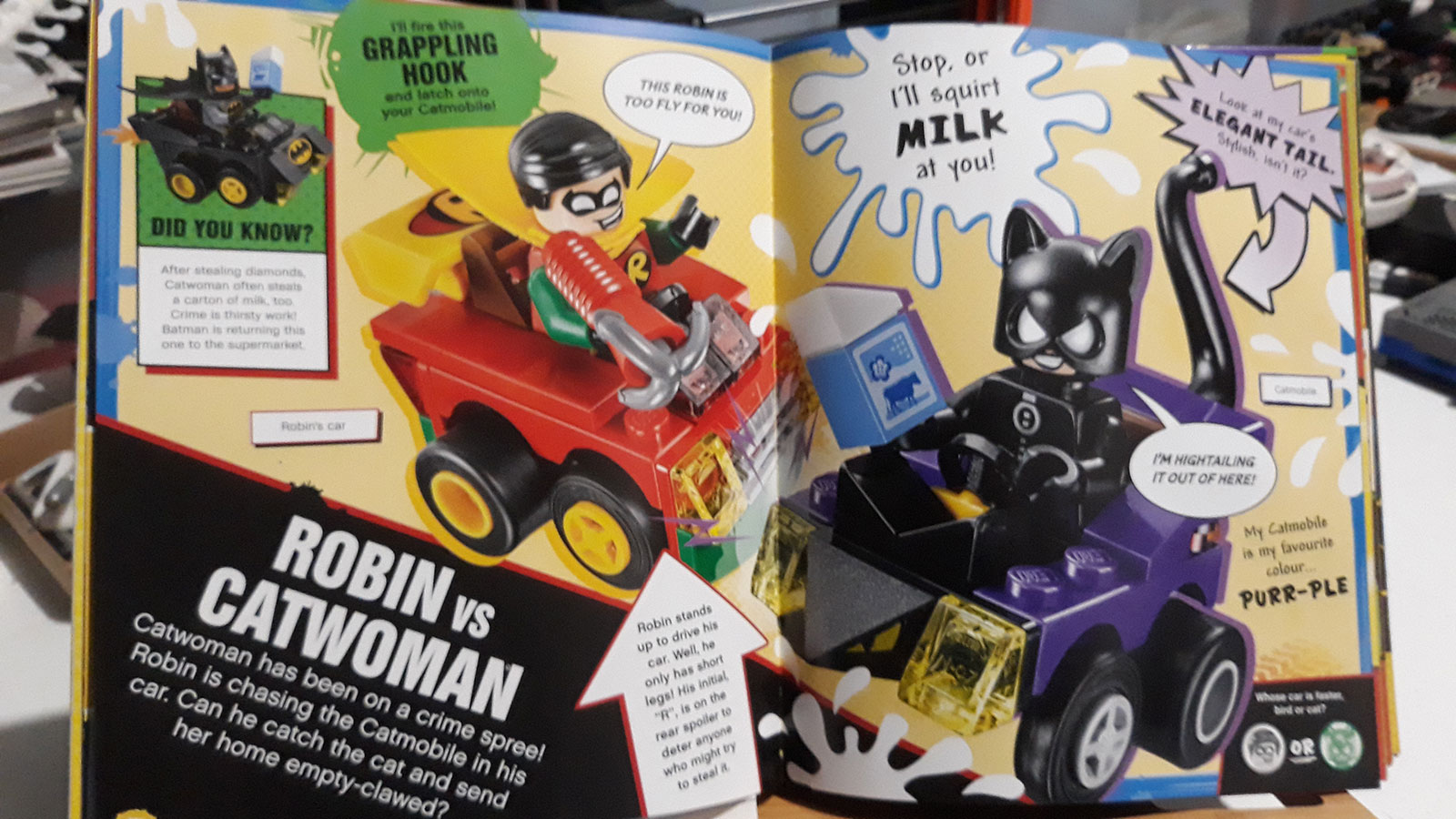 This book is targeted at younger kids and is very child friendly with minimal references to acts of violence despite the aim of the book being focused on who would win in a fight. Parents, particularly those who are already Lego and/or DC fans will be able to easily bond over reading this book and will enjoy discussing the various possible outcomes. Parents and children could easily take this opportunity to bond a step further by recrating the scenarios outlined in the book by buying and building the various Lego kits that have been featured. For those who don't want to spend additional money, most of the models are easy enough to be recreated by looking at the pictures and using a little creative freedom. Unfortunately, while the book does include Batman and Joker Lego mini figures, there aren't any building instructions included in this book.
In terms of a collector's item, "Lego Batman Vs the Joker" is more of an activity book than a visual guide to the Lego Batman sets. Whilst the models featured in this book can be found on shelves, the focus mostly sits upon who would win in a fight and debating the logic behind the reasoning. I wouldn't actively recommend this book to older DC fans but would have no issue mentioning it to Lego fans of all ages. However, DC fans will be interested to know that the line-up of heroes and villains in this book go beyond the typical 'popular' line up and feature quite a number of lesser known characters as well, making the theoretical debate more interesting.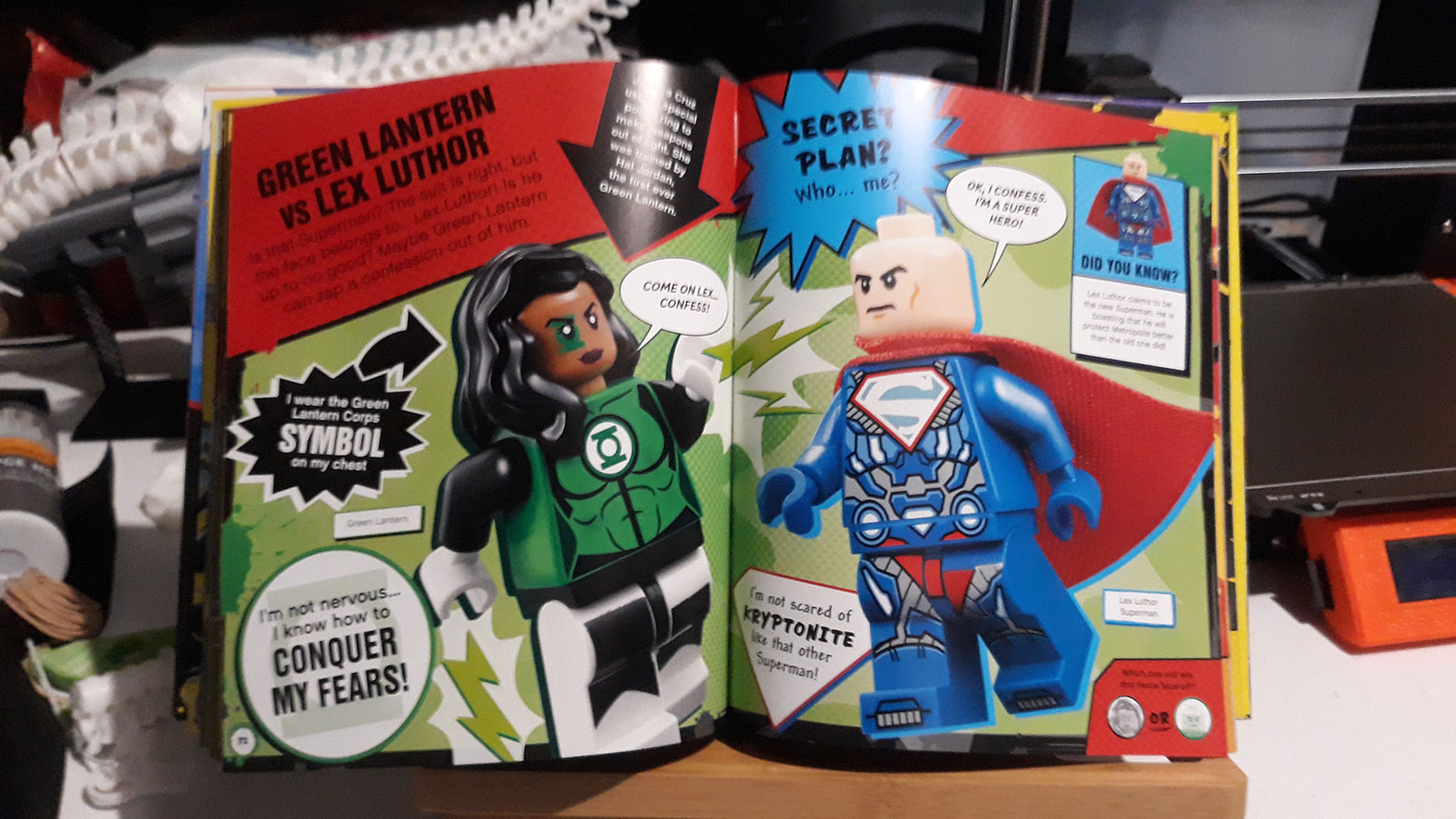 Final Thoughts

"Lego Batman Vs the Joker" is a fun interactive book that is designed to inspire creative thinking and encourage philosophical conversations in young minds. Whilst the imagery is targeted at children, there is no doubt in my mind that both Lego and DC fans will get some level of enjoyment out of this book. The Lego mini figures included in the book act as a visual voting system, allowing readers to further interact with the book as they pick the winner of each battle. This book is a perfect way for parents to engage in conversation with their children or as a fun activity between friends.