Books
Published on April 7th, 2019 | by James Wright
Peppa Pig Easter Egg Book Review
Summary: Shaped like an Easter Egg, Peppa Pig Easter Egg Hunt celebrates the traditional game in classic Peppa fashion1
Perfectly timed for Easter, Peppa Pig delivers another fun, colourful and exciting hardcover that focuses on the traditional Easter Egg hunt with lots of laughs and snorting! Like previous books from Ladybird, Peppa Pig Easter Hunt once again celebrates this popular character as our little piglet joins her friends for an Easter Egg hunt.
Ironically the story takes place at Rebecca Rabbit's house as her parents prepare the children for their search for Easter Eggs. While searching for Easter Eggs, the children are also looking for the Easter Bunny as the story ends on a high as everyone finds an egg.
While a relatively short read, it is aimed at the younger reader but the illustrations in the book really channels that TV series well and we also enjoyed how this book had this almost 3D element to it. All in all, an enjoyable book from start to finish which celebrates the traditional Easter Egg hunt … oh, it's also SHAPED like an Easter Egg!
Recommended!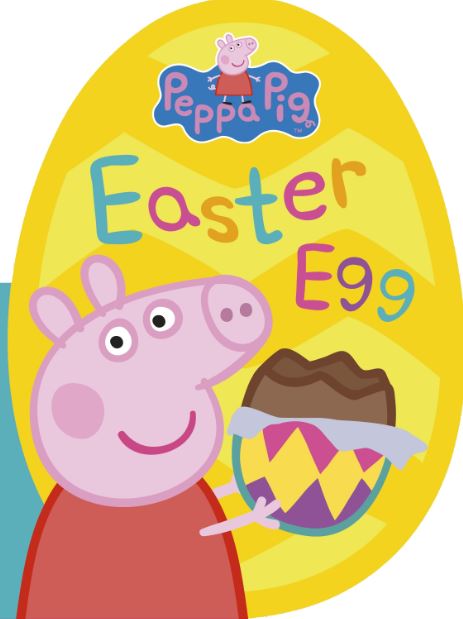 Book Details
Format: Board Book
ISBN: 9780241371565
Imprint: Ladybird
Publisher: Penguin
Pages: 10