Books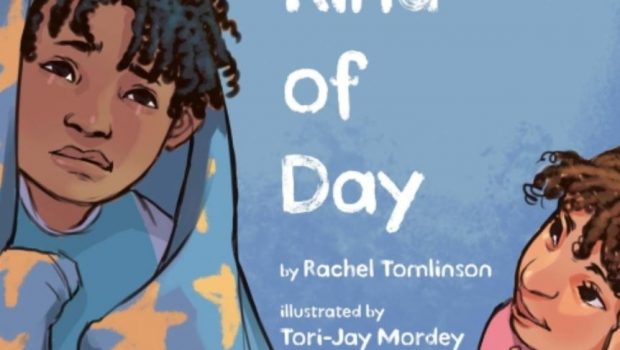 Published on March 20th, 2022 | by Alex Novus
A Blue Kind of Day Book Review
Summary: A Blue Kind of Day is a very poignant book about sadness and how children and their families can sometimes be challenged by it.
From psychologist and author Rachel Tomlinson (Teaching Kids to be Kind) and illustrator Tori-Jay Mordey comes a moving picture book called A Blue Kind of Day Book that focuses on depression, sensory awareness and the power of listening for younger children. Best of all, this book is beautifully written and illustrated which brings the main character Coen and his family to life in printed form.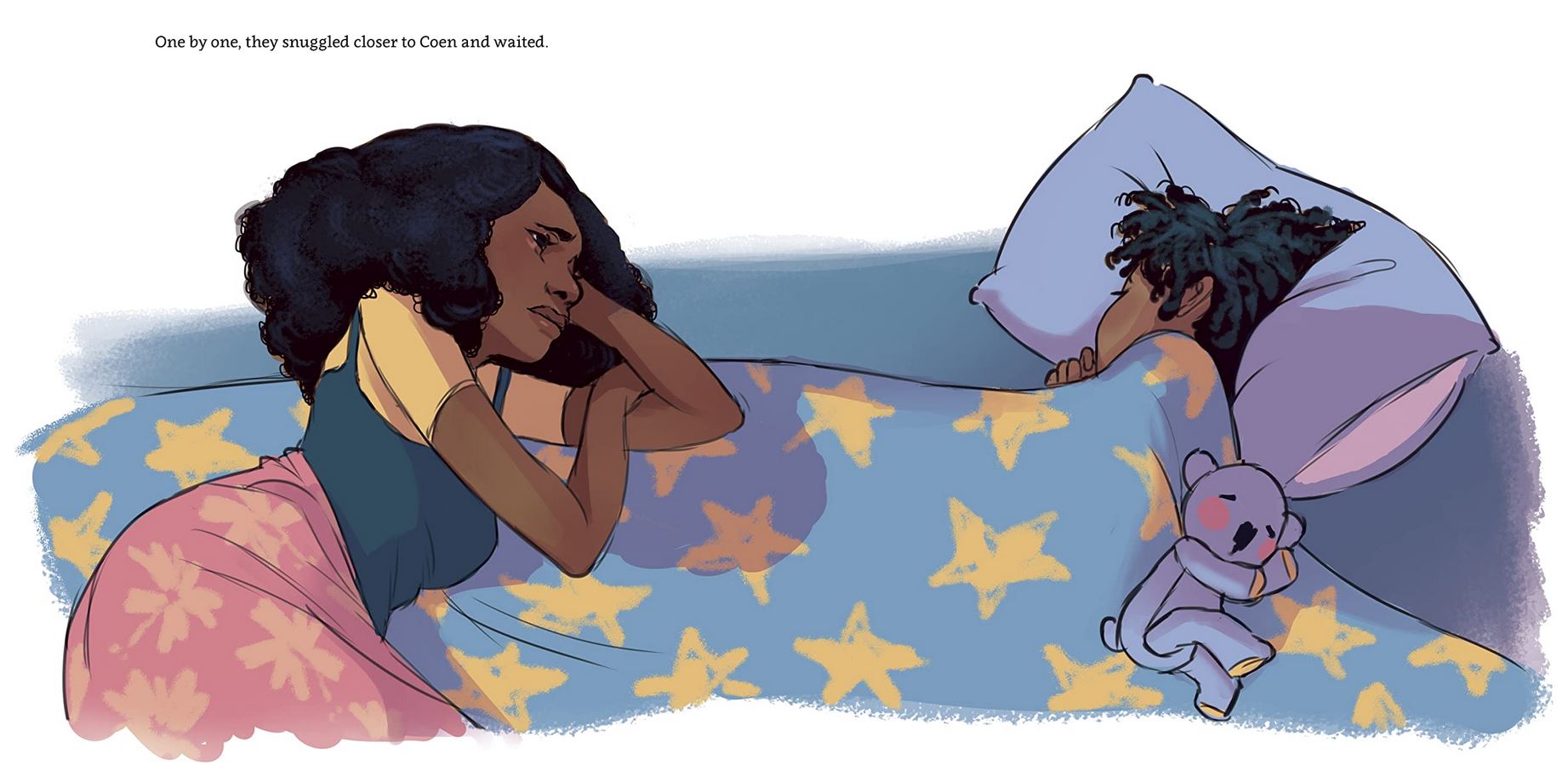 Unfortunately for Coen, he is having a sad day and everyone in his family (who truly mean well) are trying to solve his woes but the one thing that they are missing is… listening which is the key. A strong theme in this book is how the author gives these powerful emotions a "face" which adds a surreal level of interactivity to this real-world story. Furthermore, text is succinct and to the point which really gets into the headspace of both Coen and his family.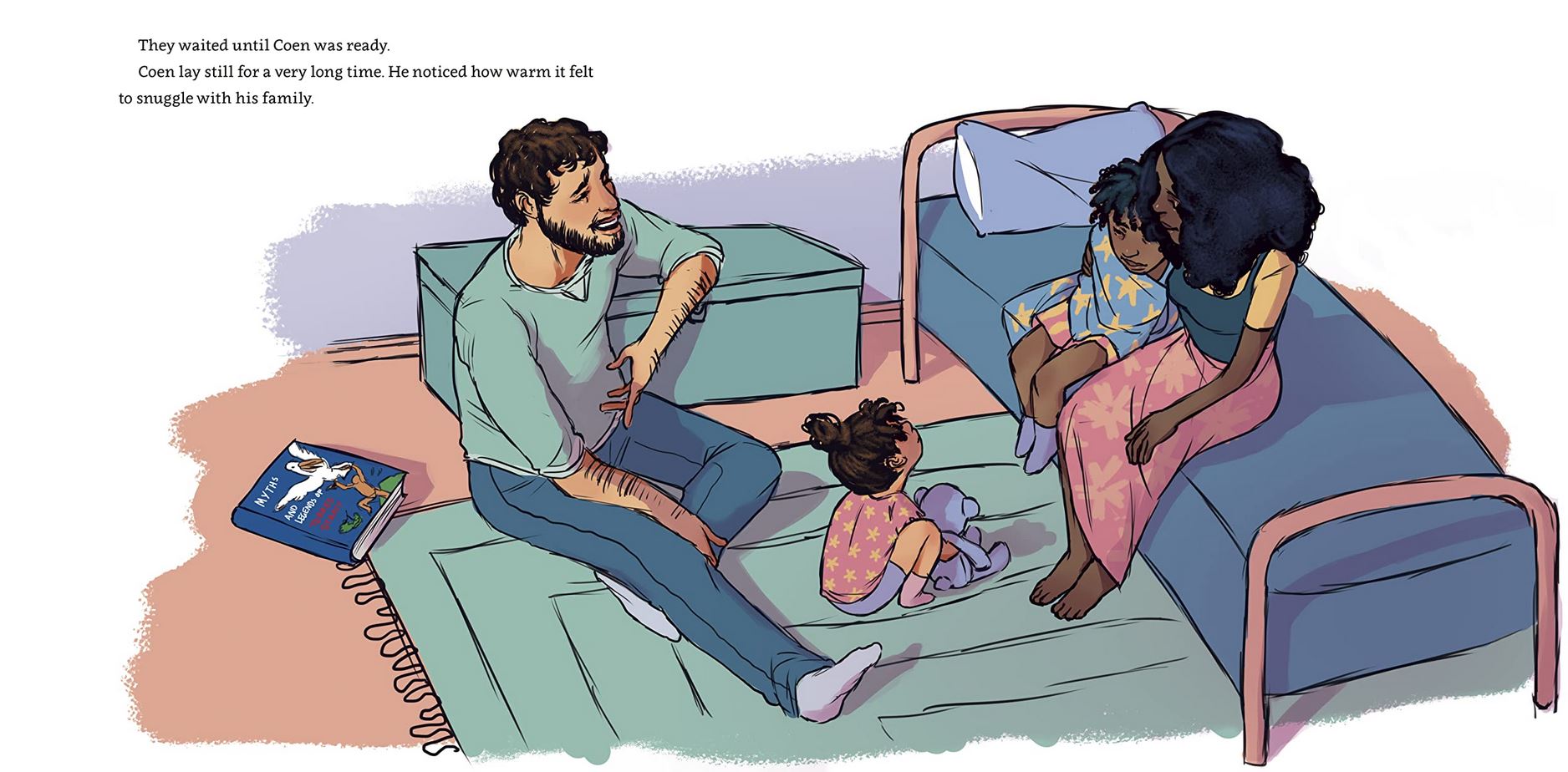 So once the family comes to terms that their heartfelt solutions are not the answer, their love proves to be more powerful in acknowledging Coen's emotions and positively helping him move forward. Best of all, the way this book is presented is perfectly aimed at the younger reader as it speaks to them on their levels and the use of the colour blue (and its hues) makes it even more engaging. Lastly, there is a section for adults at the end of the book which gives them advice on how to handle this common theme with younger children.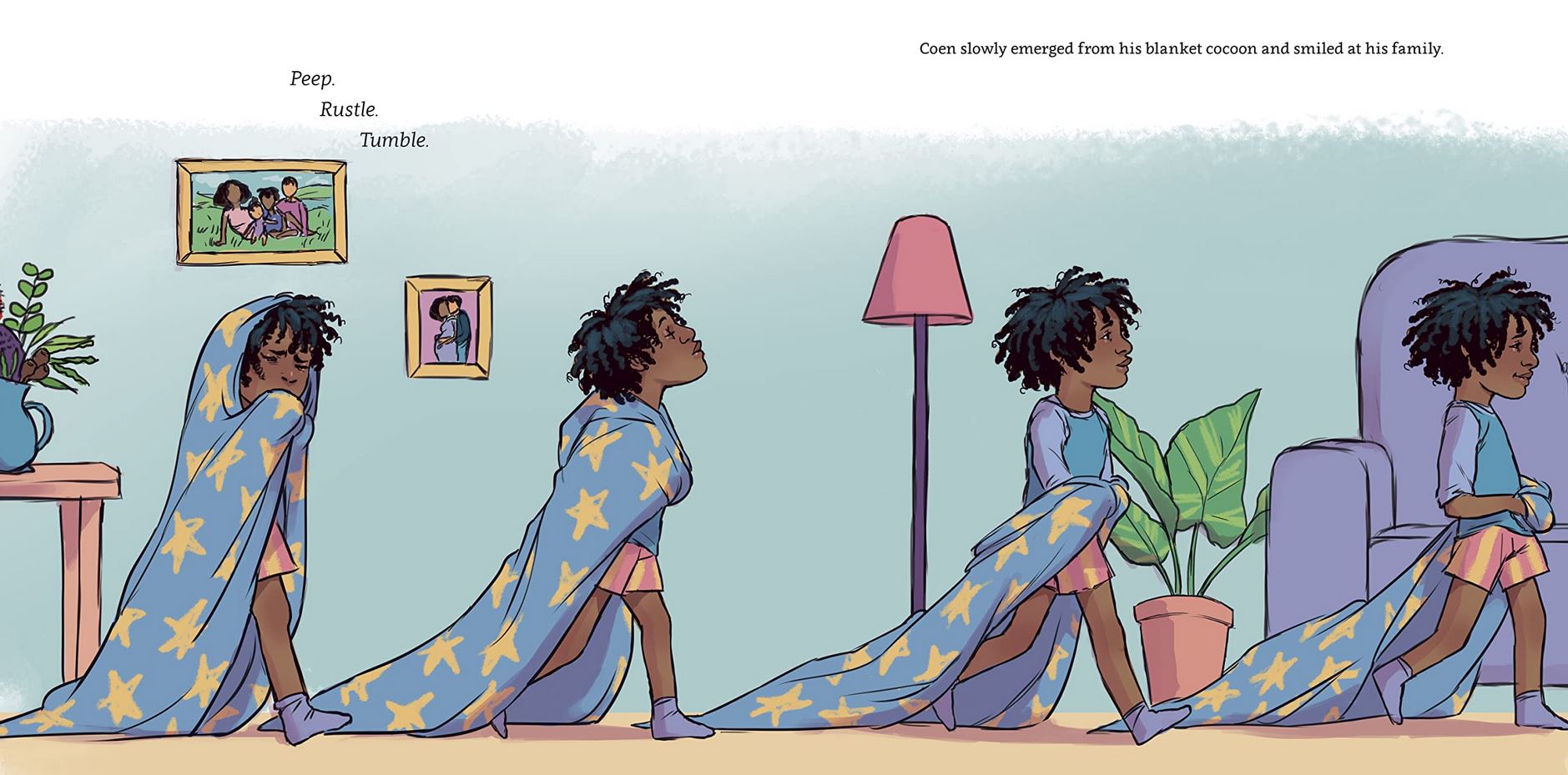 Final Thoughts?
A Blue Kind of Day is a truly relevant read and its creators lend this sometimes faceless emotion a face that is perfectly aimed at the younger reader and their care givers.
Recommended!