Books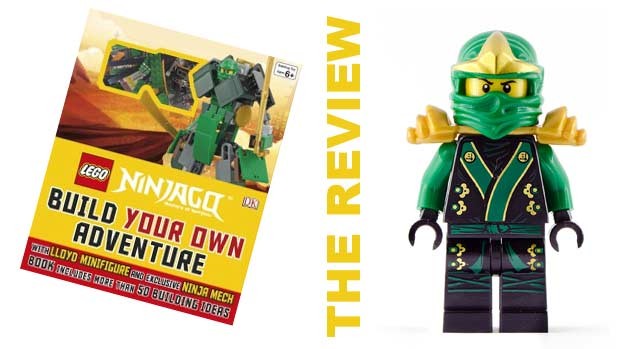 Published on July 19th, 2015 | by Tory Favro
Ninjago Build Your Own Adventure Book Review
Summary: Ninjago Build Your Own Adventure is a book that will appeal to both old and new lovers of Lego!
Holy smokes they have done it again! At first when I received the review copy of this book, I was worried at just how small the actual book part of the package was. It is a hardcover which is good for longevity, though the actual cover of the book itself is a bit wanting. The picture is pretty basic and considering the high quality of more recent releases, it just could have been done nicer. Open the book though and this is where the beauty lays.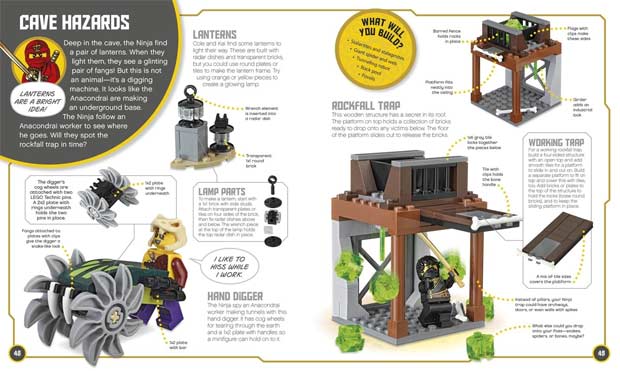 First things first… there are bricks in this here pack! You get Lloyd and the bricks that you need to make the Mech which is all well and good, but for me the real magic is in the simple photos inside the book showing the different parts of the Ninjago world. You will wonder initially why I get so fired up about the thing but look closely…. there are little instructions next to many of the images showing you HOW they were made.
For someone like me who does a lot of MOC (My Own Creation) builds, I love how some of these simple little illustrations have opened my eyes up to how I make my own things, or how to enhance items I've already made. It's the beauty of Lego and DK have really helped with how everything fits together.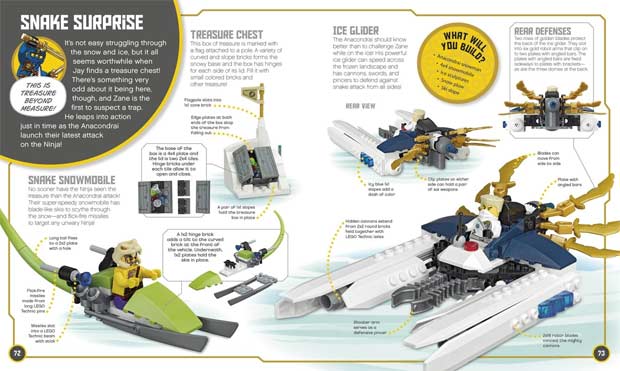 If I was to have just one complaint about this book and it is the main reason that it doesn't get the full 5/5 is that I think the price is just a little steep for such a thin title. I know that you get Lego in it, but I do think it would have been wiser to have an RRP under the $30 mark.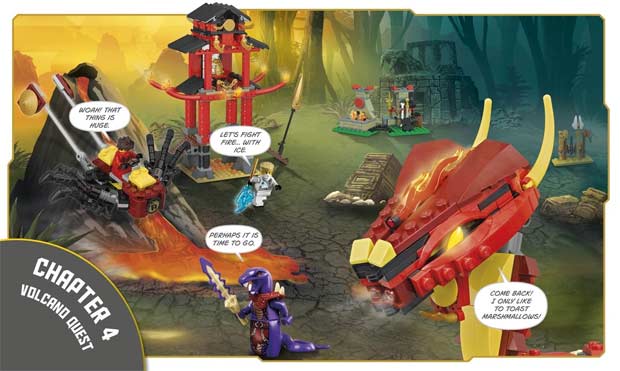 Furthermore, the title is encased in a solid slipcase that will certainly protect but the book but the bricks are in a flimsy style of box that once opened up will certainly not fill the space again that it occupied in the case. It's hardly a concern but nonetheless reported. It certainly won't stop this simple yet informative title for occupying a valued place in my Lego bookshelf.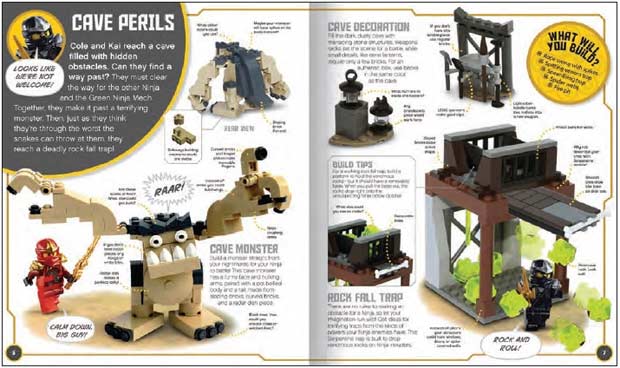 Final Thoughts?
Ninjago Build Your Own Adventure is another good book from DK and there is a simplicity in the instruction and that goes a long way with helping out the younger readers all the way through to more experienced ones. There are also heaps of funny little paragraphs that will make you smirk in spite of yourself, and the young ones laugh out loud.
It is a book that will appeal to most people.
Book Details
Title: Ninjago Build Your Own Adventure
Distributor: DK
URL: https://www.penguin.com.au/products/9780241187562/lego-ninjago-build-your-own-adventure
Bonus: Comes with Lloyd minifigure and exclusive Ninja Mech Book
Pages: 80
RRP: $39.95
Reviewer: Tory Favro