Books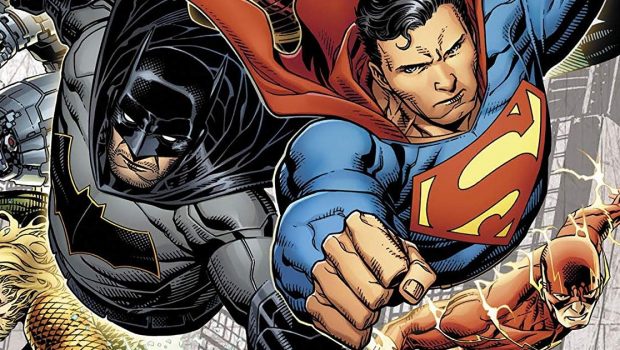 Published on April 1st, 2019 | by Andrew Bistak
DC Comics Ultimate Character Guide, New Edition Review (2019)
Summary: A great guide for newcomers to the DCU or for those who have been away from their favourite universe
Welcome to the world of DC Comics in this impressive (almost super) hardcover book by Melanie Scott, DC Comics and DK that climbs the tallest mountain and shouts how great this comic universe is. At 216 pages, the New Edition of the DC Comics Ultimate Character Guide has been revised because this comic book universe is now a post-Rebirth and post-Metal universe one which is now reflected in this tome. With that said the Rebirth 'soft reboot' tweaked the DC Universe to be more post-Crisis opposed to the New-52.
While it is not aimed at the hardcore fan, it is targeted for the more casual reader or for those wanting to know more about the DC Comics universe. Besides being a well-written and a presented book with stunning images from the comics, it highlights the characters well from their secret identity to key moments in their history and powers, plus other fun facts.
So whether it's a snapshot of Superman, the Rogue's Gallery of Wonder Woman to the event known as Metal which saw the Dark Multiverse invade the world or that Kent Nelson is now Doctor Fate again (it's complicated), this book successfully touches upon all this information well. Even for a diehard fan like myself, I still found new information about my favourite comic universe so kudos to Melanie Scott!
Adding to the presentation is that this guide is alphabetical which makes it easy to find the character you are looking for. While each profile as the vital statistics of the character such as their real name, occupation, height, weight, base, allies and foes, it would have been nice to include their first appearance for new fans wanting to know more.
Given that I'm a fan of DC Comics, the guide is quite up to date as it includes the returned Flash known as Wally West (although Heroes in Crisis may mess that up) and even the new Freedom Fighters plus Brimstone. Another interesting aspect is that it includes characters who have only been briefly mentioned in this new revised universe such as the legendary Justice Society of America which more than likely will return in the mini-series called Doomsday Clock.
Final Thoughts?
All in all, the DC Comics Ultimate Character Guide, New Edition is a good snapshot into this colourful and exciting comic universe that also celebrates these icons well. Furthermore, the writing flows well and when accompanied by the images, it creates a spectacular collection of some of the world's finest heroes and villains from the comic book company that started it all, DC.
Gallery