Books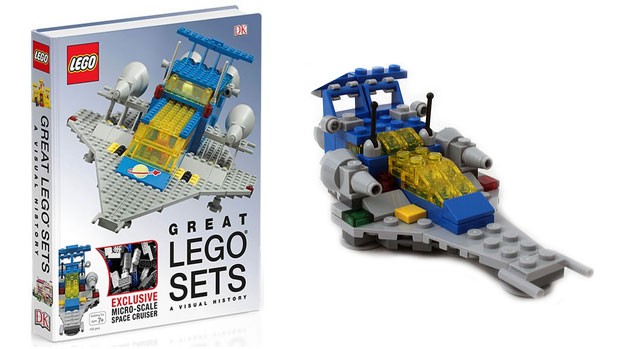 Published on October 11th, 2015 | by Tory Favro
Great Lego Sets A Visual History Review
Summary: The Great Lego Sets A Visual History is a must have to all Lego fans and is easily one of the best books of 2015
This is an utterly beautiful book. From the embossed slipcase through to the exclusive Micro Scale Space Cruiser, this book is utter quality and in my opinion needs to be on the bookcase of anyone who considers themselves even mildly serious about LEGO.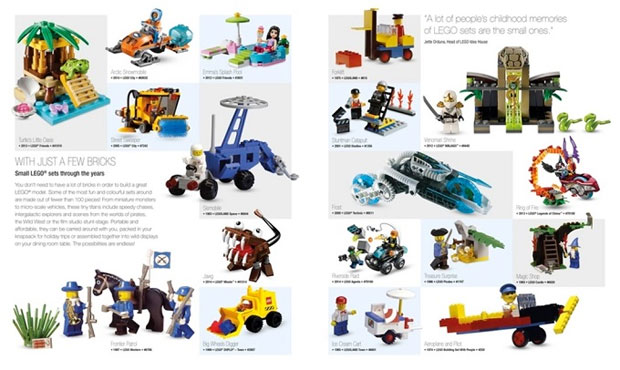 When I first found out I'd be reviewing this I wondered just what on Earth would be thrust upon me; with so many stellar sets having come out from our favourite toy company I did wonder what would be included in the pages of the book. There was just no way they could do justice to everything that has come out. But dear reader, they have. They most certainly have.
Quality oozes from this title and it is not just the team at DK who contribute. LEGO Design Masters comment on the pieces and how and why they are put together the way they are. What impresses them about a build, and what inspires LEGO to reach for the stars with every set. There is a fantastic foreword along with a brilliant timeline just to get you started. Then in chronological order we are treated to some of the greatest or most noteworthy builds that have been on offer from the beginning right up until today being the Mystery Machine set from Scooby Doo (September 2015). The Detective Office released earlier in 2015 is also included and is a joy to read.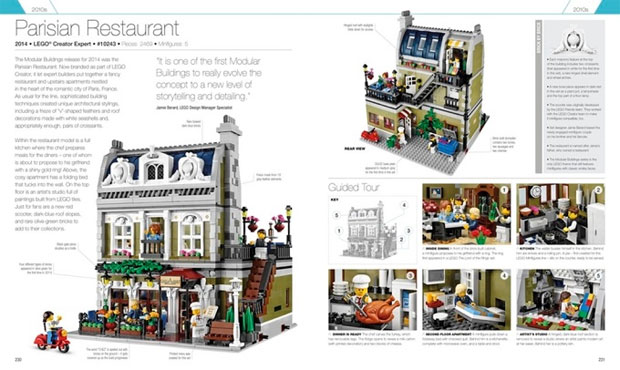 One thing among many that I adore about this title is the fact that both DK and the LEGO Group never seem to put themselves on a higher pedestal than the enthusiastic community out there making some of the most spectacular things. This book covers the wonderful builds done by the fan community for CUUSOO (which later became IDEAS). For those of you who haven't heard of either of these before; builders all over the world can submit their custom builds online and when the online community's vote reaches 10,000 then the LEGO IDEAS team work out what builds could be done as commercially viable sets.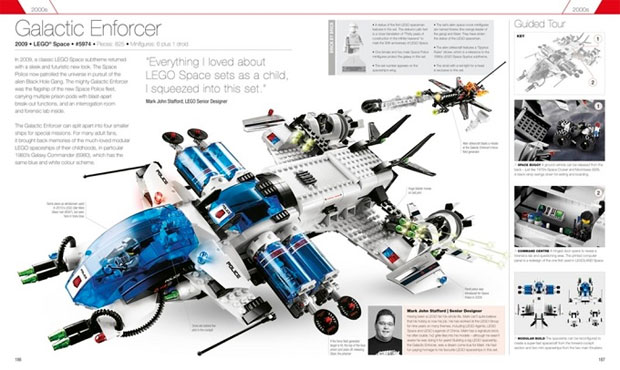 Even the Mini Space Cruiser which by the way has an official LEGO number #11910 is covered in the book being aligned to the original and best cruiser from Space in the year 1979 #928.
The pictures in this title are crisp and clear. It is simply so wonderful, I have thoroughly enjoyed poring over all the pictures and wealth of information inside. Not only are the sets themselves covered in gorgeous detail, the actual people who made them are also featured with their ideas behind how things are made and what their inspiration was.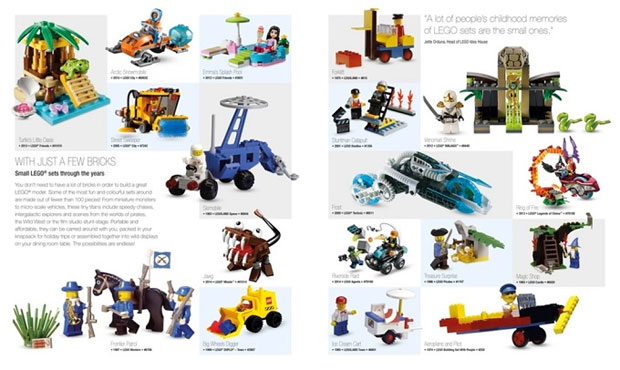 Final Thoughts?
I cannot recommend this title highly enough. It's a must own as far as I'm concerned and will be used as a resource for years to come for all fans of LEGO. Bravo!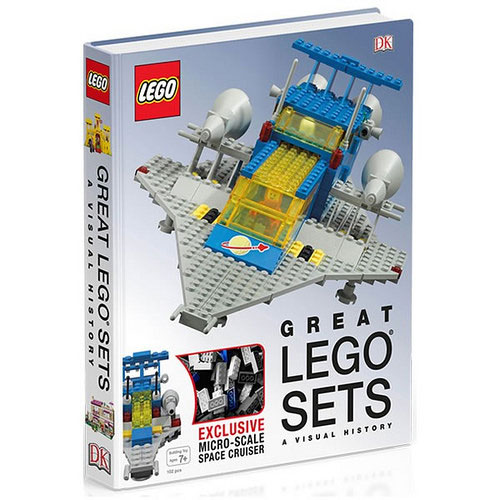 Book Details
264 x 320 x 51mm
Oct 2015
English
Bonus: Exclusive Micro Scale Space Cruiser