Books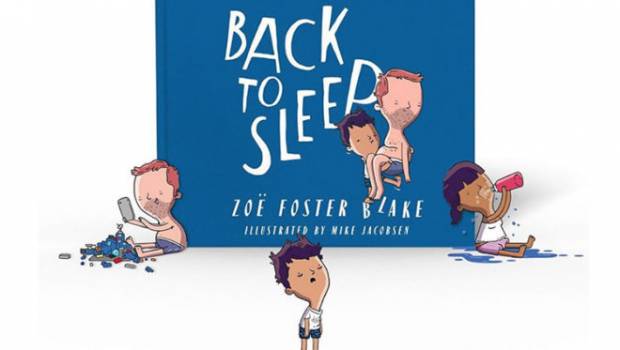 Published on October 1st, 2020 | by Andrew Bistak
Back to Sleep Book Review
Back to Sleep is a super delightful and humorous read by Zoe Foster Blake that is superbly illustrated by Mike Jacobsen about a family that keeps on waking up throughout the night. However the shoes are on the other feet here because it's not about the child waking up through the night, it's a role reversal as both mummy and daddy keep their little boy up! Having young children myself, I can relate to this story by Zoe word for word that had both my wife and I in hysterics, including our twin girls.
The story starts with Finn who wakes to a noise in his darkened bedroom as his mummy walks into the room and demands her son to get her a drink. As mummy has her drink in bed, Finn gives her a goodnight kiss and when he returns to bed, he is woken up by his dad who states that he had a bad dream and wants to sleep in Finn's best.
However daddy needs his phone first and as he dashes to find it, he steps on Finn's toys as he screams in pain. As Finn almost gets his dad to sleep, chaos once again commences as Daddy insists that he needs his back scratched in order to help him fall asleep. Angrily he complies and just when he falls asleep, Mummy comes into his room as she has wet herself with her drink bottle. Needless to say, our little protagonist doesn't get much sleep that night as he tries for just one hour of sleep but even that doesn't go according to plan!
Final thoughts?
Beautifully written and illustrated, Back to Sleep is a must have book for any family who has experienced the sleepless nights with young children. With that said, I can also image Zoe and her comedian husband Hamish Blake having a ball when this book was created.
Brilliant stuff!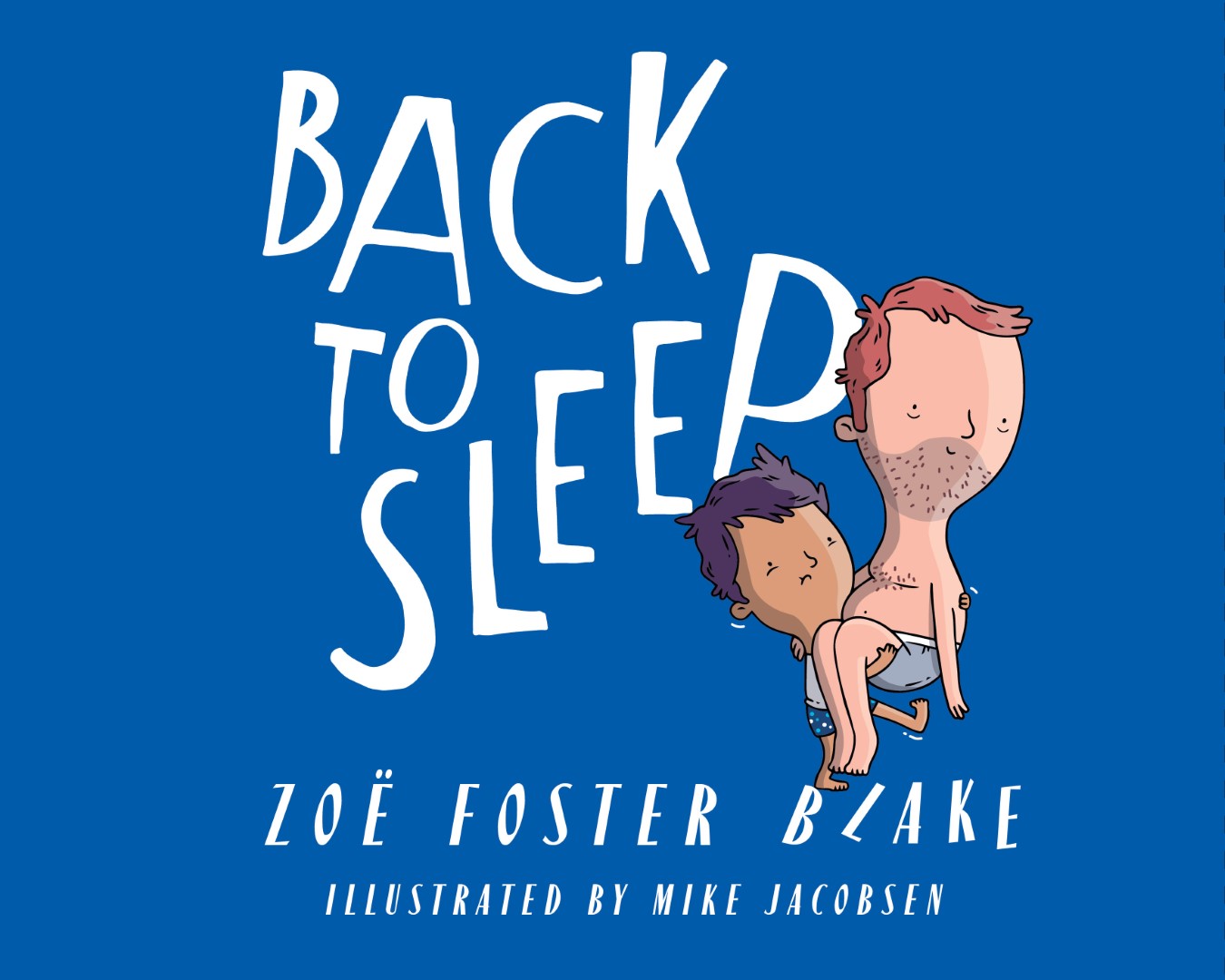 Zoe Foster Blake (Author)

Zoe Foster Blake enjoys writing her biography because she can write things like, 'The literary world was shocked when Foster Blake was controversially awarded the Man Booker prize for the third time', despite the fact that this is patently untrue.
Things that are true include a decade of journalism writing for titles such as Cosmopolitan, Harper's BAZAAR and Sunday Style, as well as being the founder of all-natural Australian skin care line, Go-To.
Zoe has written four novels, Air Kisses, Playing the Field, The Younger Man and The Wrong Girl; a dating and relationship book, Textbook Romance, written in conjunction with Hamish Blake; and Amazinger Face, a collection of her best beauty tips and tricks.
She lives in Springfield with her husband, Homer, and her three children, Maggie, Lisa and Bart.
Mike Jacobsen (Illustrator)

Mike Jacobsen had his first exhibition at the age of three, when he drew a powerfully expressive portrait on the wall above his parents' bed. His parents remarked that it left an indelible impression upon them. And the wall. He's been drawing ever since, for clients such as Disney, Apple, The Guardian, 20th Century Fox and Lonely Planet, always adding a dash of humour whenever he can.