Books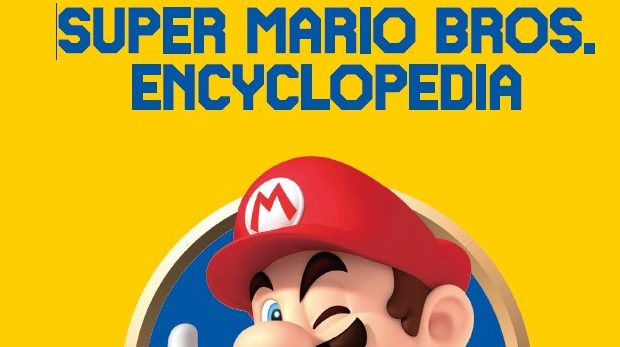 Published on December 21st, 2018 | by Chris O'Connor
Super Mario Encyclopedia: The Official Guide to the First 30 Years HC Book Review
It's hard to think of iconic gaming characters without thinking of Mario… the little plumber who could. From a subtle start in Donkey Kong our little champion with his cap and moustache jumped into our hearts and has continued to entertain us ever since. Super Mario Encyclopedia takes a look back over Mario's career and gives the fan and first comer a lot of material to digest.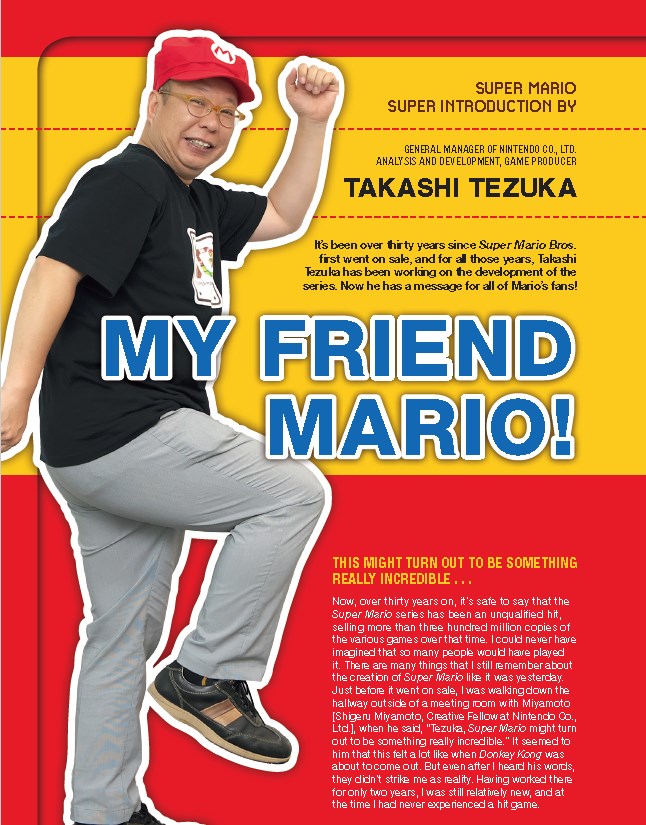 Starting with a charming interview with Nintendo producer Takashi Tezuka in which we learn how a humble group of creative people came together to develop our little chum and the world in which he would have many adventures. It's always interesting (to me at least) to learn about how some of our favourite games, characters, experiences come about and this is a lovely peak behind that creative curtain. Takashi comes across as someone full of enthusiasm and joy… something which no doubt transferred into the games he helped create.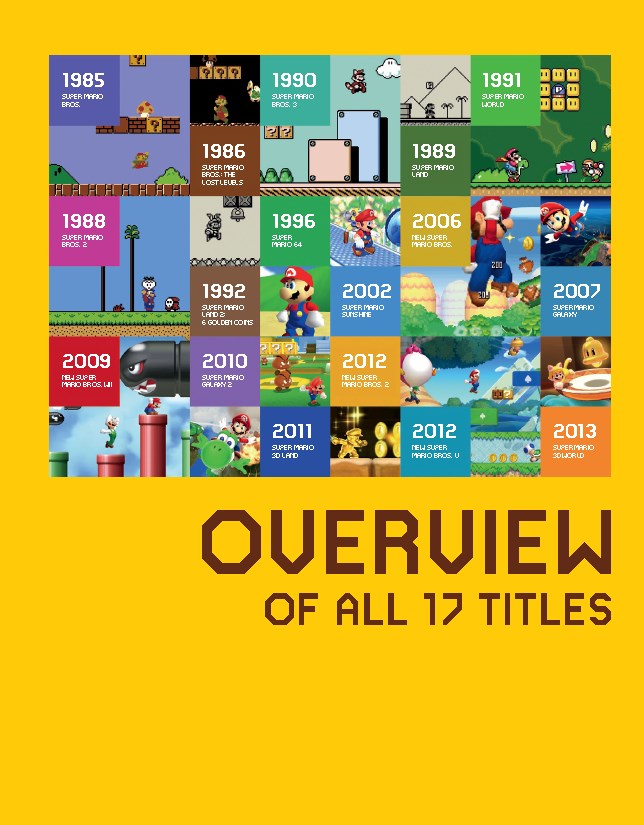 We are next given a timeline of the Mario games and then a quick overview of their main characters followed by more detailed breakdowns of each game. Starting with 1985's Super Mario Bros "The Game That Started It All". For a number of people this was indeed their introduction to Mario for others they may recognise some of the features they have since played with via Super Mario Maker. For those who still have copies of the games, this Encyclopedia is likely to make you want to pick up and jump into the action again, partly for nostalgia's sake… but also because each game covered lists some of the special pickups, secret levels and other achievements.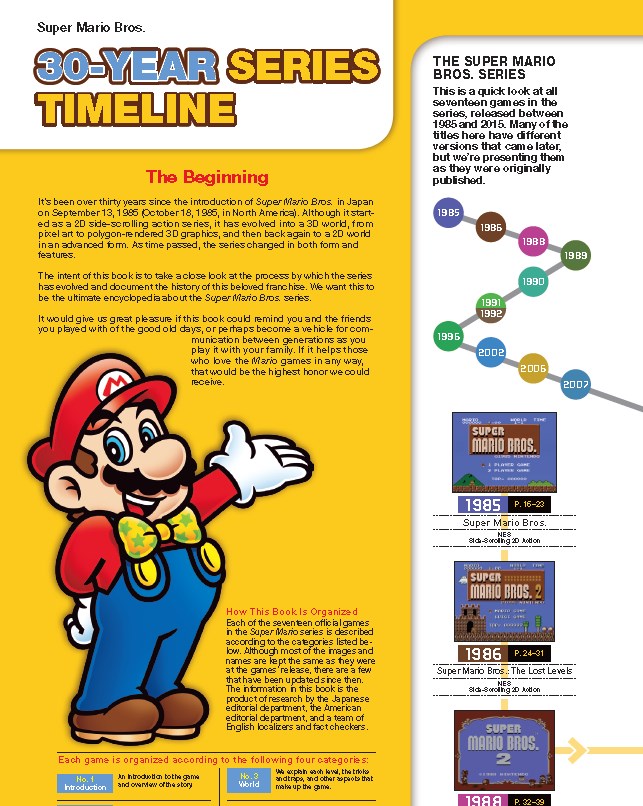 But Mario hasn't just existed in his own games, he's made some cameos in other Nintendo titles too, a list of those titles is provided later in the book. But what good franchise exists without spin offs too? The Mario series has certainly brought us some memorable characters and some of those have had their own games. In our house we are rather partial to Yoshi's Woolly World but which ever one has a special place in your gaming heart these expansions of the Mario universe are also covered in time line format, so you can find just when your favourite entry was released and similar games that you might have missed.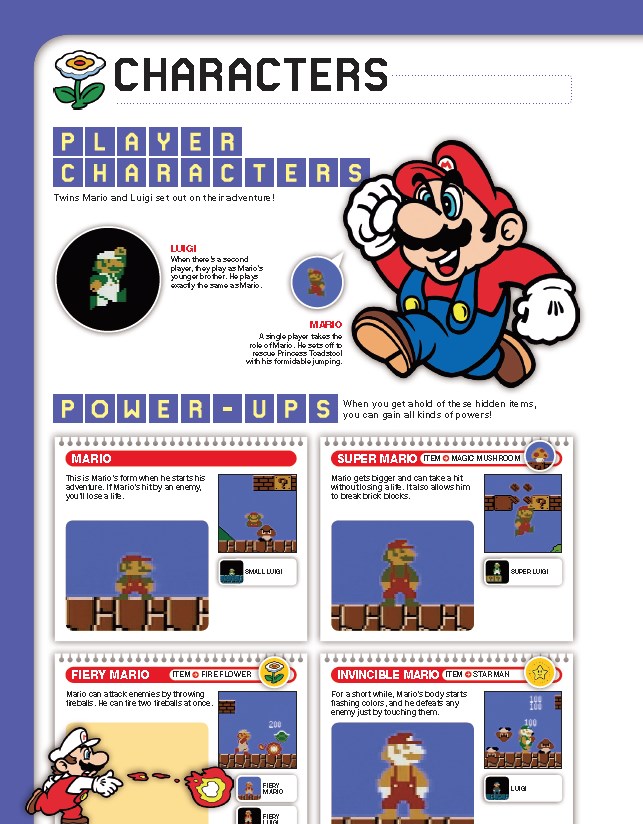 Mario has come a long way over the 30 plus years he's been entertaining us… and I don't think he's going to be hanging up his overalls just yet. Not even questionable movie adaptations can stop our favourite little plumber. Grab yourself Super Mario Encyclopedia, reminisce over the games you've plaid, the games you missed and the games you can pick up. Learn about how Mario came to be and get an idea for where Mario might take us in the future. Find your favourite pipe and jump into a world of fun with Super Mario Encyclopedia: The Official Guide to the First 30 Years.
Publisher: Dark Horse
Writer: Nintendo
Genre: Video Game, Art Book
Format: 256pgs FC, HC
Release Date: 23rd October, 2018