Books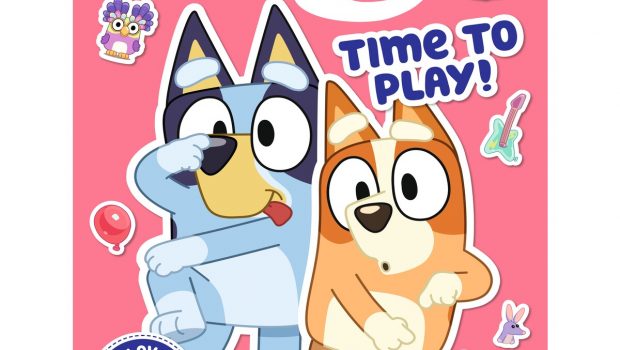 Published on December 20th, 2019 | by James Wright
Bluey Time to Play: A Sticker Activity Book Review
Summary: Bluey Time to Play: A Sticker Activity is a great interactive read that offers hours upon hours of enjoyment.
Bluey has become a world-wide phenomenon and with Christmas here, what better way to celebrate this series then with this fun sticker book from Penguin!
Showcasing all the fun and themes from the TV show, this book boasts over 80 stickers that allows younger readers to create their own stories.
These range from the main characters such as Bluey to her parents and all sorts of additional characters and items such as Kookaburras, toys, food and even crows. Great fun!
The book also has prompts to help younger readers on where to place these stickers to help build these interactive stories.
One memorable activity is called Help the Patient that requires children to help Dogtor Bluey who is looking after her sick patient, Polly. The idea is to help Polly but also draw your own patients and then use the selected sticker to help make them feel better.
Final Thoughts?
In conclusion, Bluey Time to Play: A Sticker Activity if a fun book to keep kids entertained for hours upon hours.