Books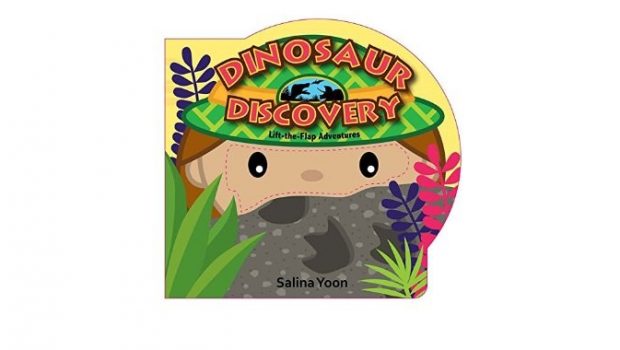 Published on May 7th, 2017 | by Andrew Bistak
Dinosaur Discovery (Lift-the-Flap-Adventures) Review
Summary: Dinosaur Discovery (Lift-the-Flap-Adventures) is a fun and interactive way to introduce younger children to the world of dinosaurs!
This beautiful book by Salina Yoon is the perfect way to introduce younger children to the wondrous world of dinosaurs in her book, Dinosaur Discovery (Lift-the-Flap-Adventures). Beautifully presented, this hardcover book is filled with some of the greatest ancient creatures to have graced the planet which include Tyrannosaurus Rex, Velociraptor and Parasaurolophus with some very interesting fun facts below these images.
The first page of the book introduces readers to a young field guide who takes you on a great history lesson of these dinosaurs. However before going on, I must admit that I love the way how Salina has used specific colours for each page and furthermore, each of the dinosaurs are well drawn and almost cell-shaded in their appearance. So as each page features one of these ancient creatures with their name, underneath their image is an interactive fold-up flap with additional information below.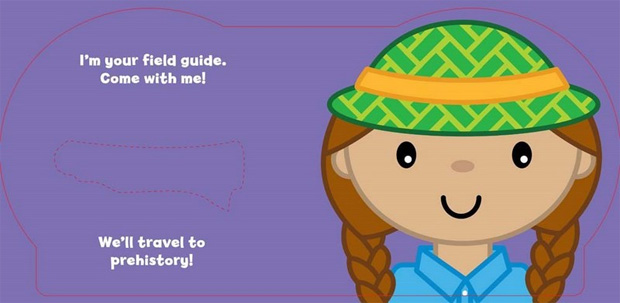 For example, under the flap of Triceratops page, is a picture of this dinosaur in its own habitat and a brief blurb about them … "This plant-eating dino was big and stout. Its three big horns made it stand out" plus a pronunciation of how to say the name out loud which is "try-SAIR-uh-tops". These little fun facts are perfect for younger children and may even help a few adults who have difficultly in pronouncing these scientific names. The last page features a two page spread of dinosaur skeletons with a fitting way to end the book by stating that even though these dinosaurs are extinct, we can still see them on display.
Final Thoughts?
Dinosaur Discovery (Lift-the-Flap-Adventures) is a fun book for younger children to learn the basics of dinosaurs and serves as a great introduction. Even though the guide is a young girl, the book isn't gender specific and will definitely become a favourite for younger readers, especially with its interactivity.
Recommended!
Book Details
Age Range: 3 – 7 years

Grade Level: Preschool – 2

Series: Lift-the-Flap Adventures

Board book: 14 pages
Publisher: Sterling Children's Books; Ltf Brdbk edition
Language: English
ISBN-10: 1454920874
ISBN-13: 978-1454920878