Books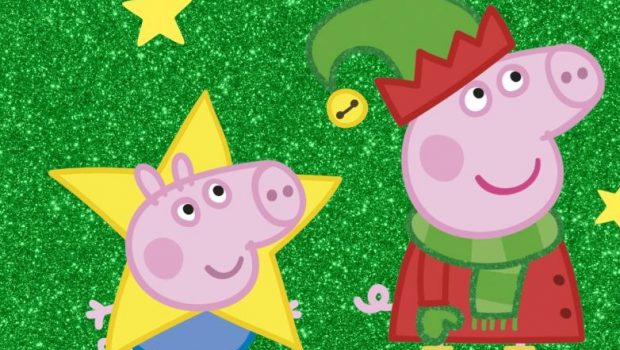 Published on October 21st, 2018 | by Andrew Bistak
Peppa Pig: Peppa Meets Father Christmas Book Review
Summary: Peppa Pig: Peppa Meets Father Christmas is a fun-filled Christmas adventure for our favourite little piglet
Our favourite piglet returns in another fun filled and colourful adventure as she and her friends receive a visit from none other than Father Christmas himself. However the first thing that you notice about this Christmas book is its amazing sparkly glitter cover which shimmers.Needless to say, this really gets the attention of younger readers and upon opening this picture book, it's filled with the entertaining drawings of Peppa, her family and her friends which mirrors the popular children's TV show. Also as you read this story, you can almost hear the voices of the characters, especially Peppa Pig and Daddy Pig.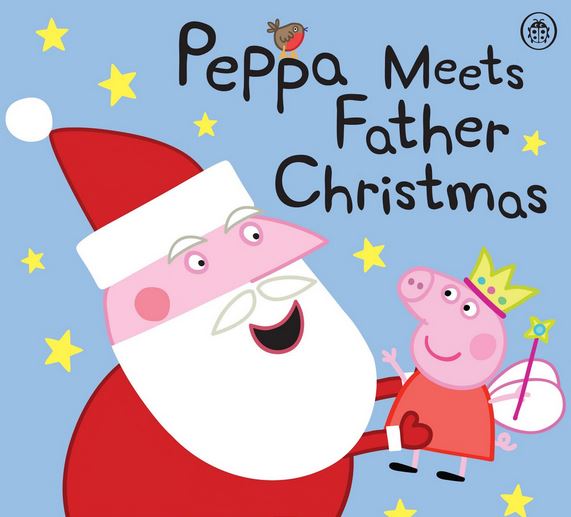 The story of Peppa Pig: Peppa Meets Father Christmas open up on a cold and wintry night as Peppa and her friends are having a costume party. The next day, Peppa and her family are going Christmas shopping when our keen eye piglet spots Father Christmas. As Peppa strikes up a conversation with Father Christmas, she excitedly tells her friends at playground the next day that she met the man of Christmas himself. So while Peppa, her family and her friends engage in all sorts of Christmas celebrations, the story ends with our little pig going for a sleigh ride with the real Father Christmas.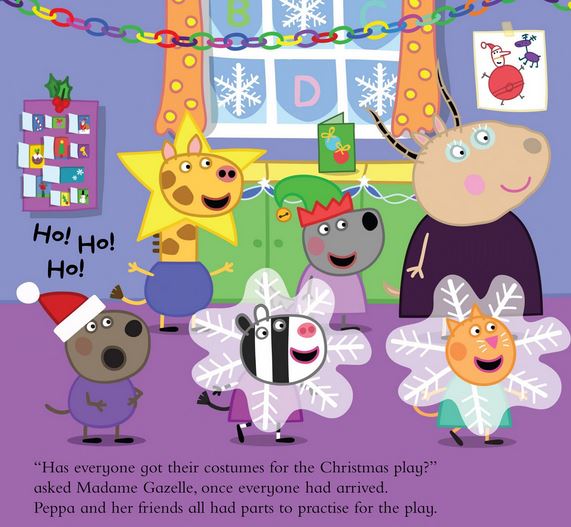 Final Thoughts?
Peppa Pig: Peppa Meets Father Christmas celebrates the holiday season well and includes elements of family and friends, including some of the activities that we may engage in over Christmas. Children will enjoy the colourful drawings and short text that tells the tale of Peppa's Christmas story which truly mimics the TV series.
Definitely one for the Christmas stockings.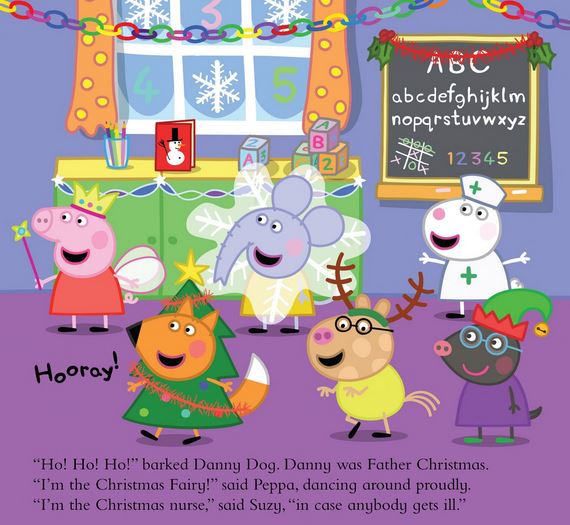 Book Details
ISBN: 9780241321539
ISBN-10: 0241321530
Series: Peppa Pig
Audience: Children
Format: Paperback
Language: English
Number Of Pages: 32
Published: 1st October 2018
Publisher: Penguin Books Ltd
Country of Publication: GB
Dimensions (cm): 25.9 x 26.5  x 0.3
Weight (kg): 0.22
Edition Number: 1