Books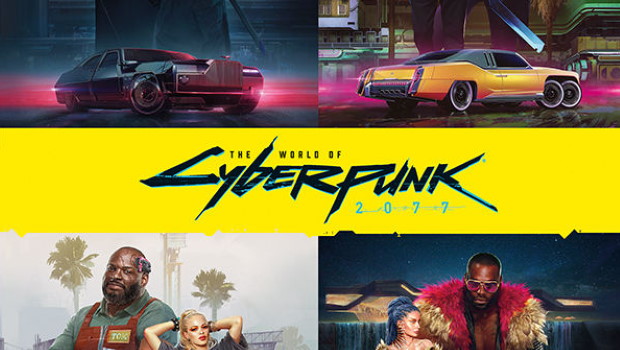 Published on January 7th, 2021 | by Chris O'Connor
The World Of Cyberpunk 2077 Review
Summary: Reminiscent of the bonus books from old games, this title helps to flesh out the world of Cyberpunk 2077 in a way that feels almost like a travel/historical guide for the games world.
Explore an extensive examination of the rich lore of Cyberpunk 2077. This intricately assembled tome contains everything you need to know about the history, characters, and world of the long-awaited RPG from CD Projekt Red the creators of The Witcher video game series.
The World Of Cyberpunk 2077 is available as a standalone hardcover version or a limited deluxe edition. The deluxe edition of this amazing book from Dark Horse includes the following;
An exclusive Night City map cover
A slipcase featuring Night City graffiti
Temporary Tattoos- show your alignment with any of Night City's varied, colorful gangs
Johnny Silverhand Poster- a memorial to the gone-but-not-forgotten superstar, Johnny Silverhand
Vehicle Postcards- Four postcards that each showcase a vehicle from one of Night City's diverse and unique lifestyles
An insightful, captivatingly designed, full-color hardcover that transports readers to the futuristic megalopolis of Night City–the epicenter of the vibrant new action-RPG from CD PROJECT RED
Step into a dark future where violence, oppression, and cyberware implants aren't just common–they're necessary tools to get ahead. Explore the various districts, gangs, and history of Night City. Learn all there is to know about the technology of tomorrow and research the cybernetics, weapons, and vehicles of Cyberpunk 2077
Our Review
Some of us may remember the early days of PC gaming, I'm thinking Sierra, Lucasarts era when you actually got a box with a disk/s and documentation. Some of us may even remember the quality of some of those documents that weren't just the basic instructions for the game but actually took steps to further expand that game world. The World Of Cyberpunk 2077 reminds me of those bonus books in the way it is written to feel like it is contemporary with the game world and is basically acting as a (almost a tourist) guide for the area.
That approach of placing the book itself in the game world is kind of a clever bit of story telling that employs that sort of city guide brochure approach to do a lot of exposition. Not only do we get to see some fantastic art from and inspired by the game, but we get to learn about how it fits into the distinctive landscape that CD Projekt Red have developed. It also provides a lot of context for the game without really giving any spoilers, it will prime the reader for experiences they may have playing the game but it doesn't give away anything critical.
In a way this falls between the categories of Art Book and supplementary story. It doesn't delve into the preproduction brainstorming of characters or landscape imagery it fleshes out the world that has been developed. It doesn't explain the design process or the choices made in bringing the game to life instead it gives you an insight into the world that has been developed, it gives context to the people found within and the lives they live.
For such a distinct world that has grabbed many of our interests from the striking visuals alone, The World Of Cyberpunk 2077 gives life to those visuals, it imbues them with the vitality that adds to the escapism of imagining this world really exists and that you could feasibly visit (though it also paints a picture of a place that you may not actually want to visit when you take into account the struggles it's residents face).
World of Cyberpunk 2077 Deluxe Edition Gallery
.
As mentioned earlier, this book brings me back to the old days of having a swag of supplemental material provided with a game purchase. If  I'm not mistaken some of those extra bits of material featured ads that were meant to be from the game world. It's a small thing but given how advertising is so prevalent in our world, the very nature of seeing an ad for a virtual world seems to give credence to that world itself. As if the ad both gives an insight into the products available in that world but also how those products are marketed to the people and that in itself can give a subtle insight into the world as a whole.
Final Thoughts?
For me this book was a bit of Future Nostalgia… reminding me of past gaming experiences while learning about a game set in the future. A firm recommendation for anyone who loves this sort of supplemental world building and the fantastic visual style of Cyberpunk 2077.
Publisher: Dark Horse
Writer: Marcin Batylda
Genre: Video Game, Art Book
Format: 192pgs, FC, HC
Release Date: 29th July, 2020