Books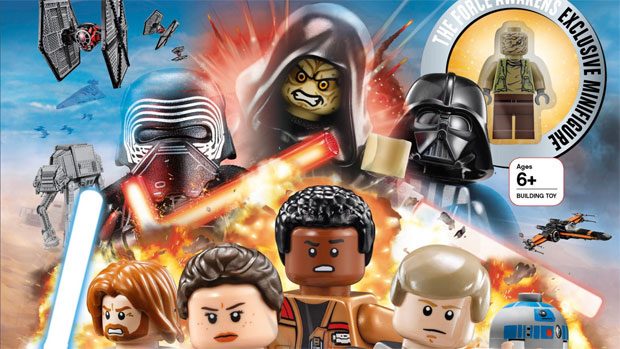 Published on June 13th, 2016 | by Tory Favro
LEGO Star Wars Chronicles of the Force Review
Summary: LEGO Star Wars The Force Awakens boats some great imagery and information from this sci-fi universe!
Another exciting addition to your LEGO Star Wars books has just arrived! Chronicles of the Force is a 96 page fun-filled journey into the world of Star Wars and of course LEGO. This hardcover also includes the exclusive figure Unkar's Brute.
As can be expected by now, the folks at DK have done a brilliant job of putting this together in a way that will appeal to both young and old readers. The book covers items from all the movies including the new blockbuster The Force Awakens. The presentation of these is fun, easy to digest and contains information that even die hard Star Wars fans may not know about their favourite galaxy.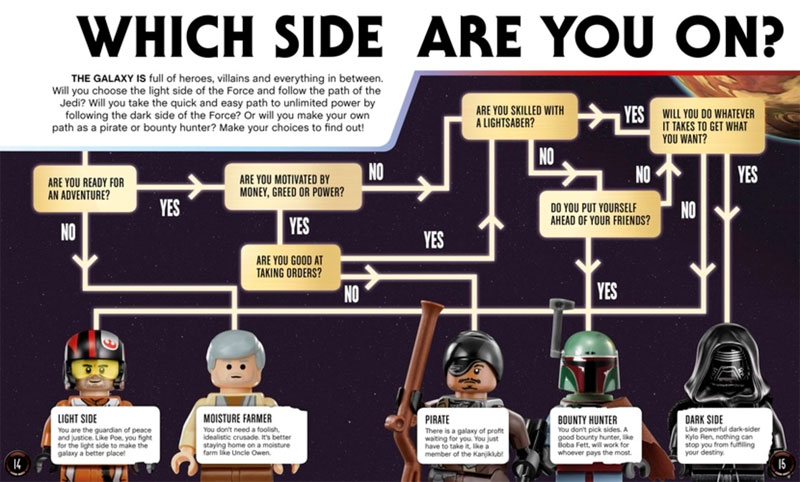 Chronicles of the Force for what it is worth has so much information that despite the easy to read nature of the facts contained has amazing details such as Captain Phasma's armour being made from the wreckage of a Naboo yacht. There are "do's and don't's" which are fun items that will have the kids giggling, quotes from the films and general information about the LEGO that has been used to recreate vehicles and even characters from the movie.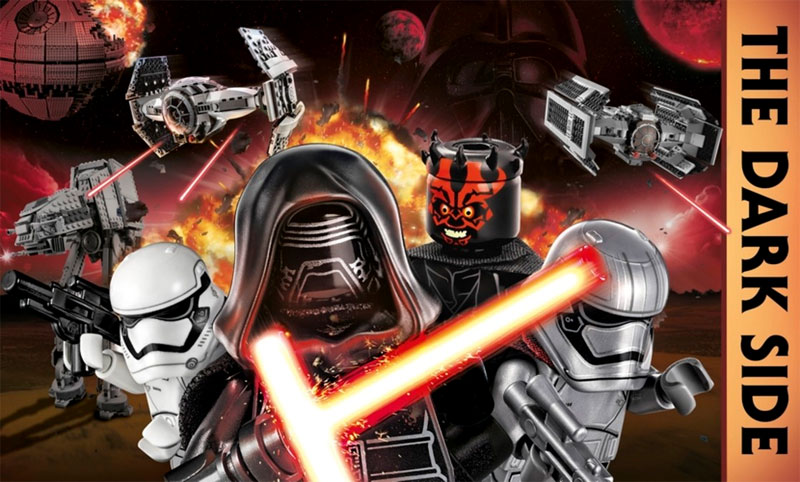 Something I really appreciated in addition to the general information given was the awesome timeline that is at the start of the book. The photos of the sets or characters used are fantastic, and the information is more than enough to catch you up to speed on what happened when in a galaxy far, far away. It is really well done and covers a gamut of general knowledge without being overwhelming.
The book is thoughtfully designed to cover both the Light Side and the Dark Side. In each section we get a good look at major players, fun facts, vehicles and their capabilities and so much more. One of the mind blowing items for me was the inclusion of everyone's favourite Mon Calamari Admiral's first name! In all the years I've loved Star Wars I've never know what it was! And no I'm not going to tell you here. Get the book yourself to find out.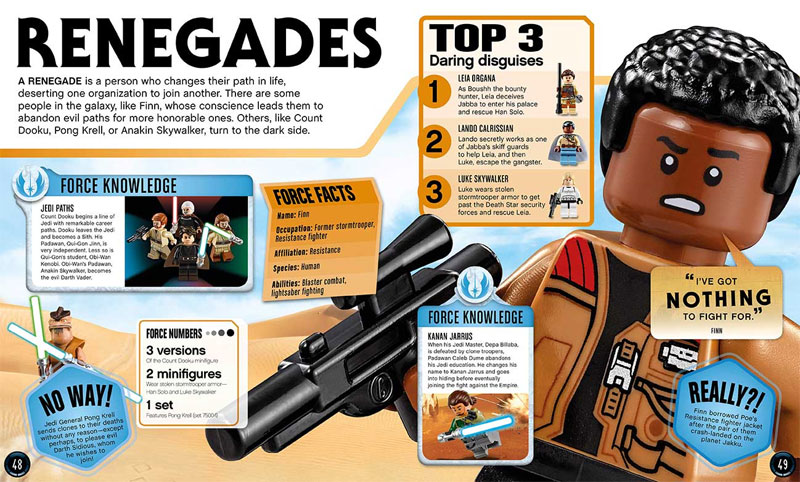 If there was any one particular part of this book I didn't like, it was nothing on paper but the actual exclusive figure. Unkar's Brute is such a lesser non-exciting figure that I find myself shaking my head. Not that LEGO themselves or DK for that matter did anything wrong but he is such a drab character that his inclusion as the exclusive will not be the catalyst for a purchase unless you are a collector or a completionist for your minifig collection.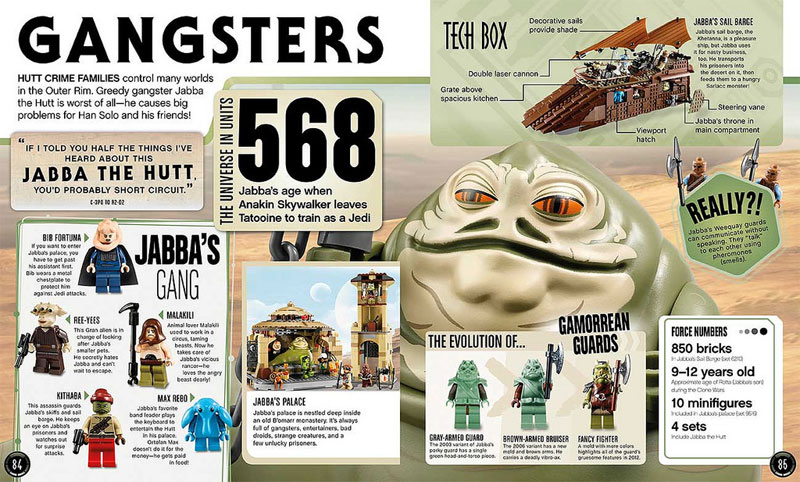 Final Thoughts?
LEGO Star Wars Chronicles of the Force is once again a great book for you to add to your collection. It contains a lot of new information and presents it in a fun and friendly way for all ages. It is more than worth buying and I am sure it will be a book that will be happily re read for quite some time to come.
Book Details
Title: LEGO Star Wars Chronicles of the Force
Minifigure: Exclusive Unkar's Brute minifigure
Publisher: DK
ISBN: 9780241237137
Size: 234 x 281mm
Pages: 96
Age: From 6 years