Books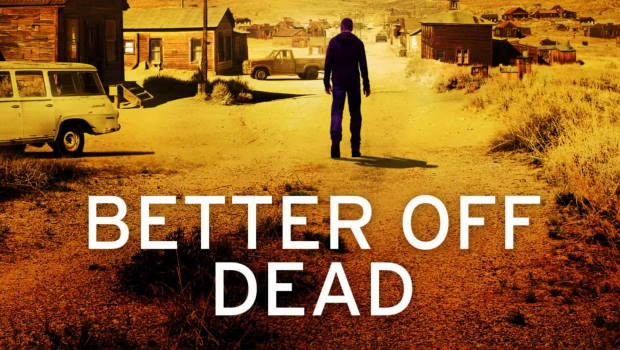 Published on November 17th, 2021 | by Chris O'Connor
Jack Reacher: Better off Dead Book Review
Summary: On a deserted Arizona road events will lead to Jack Reacher meeting Michaela Fenton, an army veteran turned FBI agent who is searching for her twin brother who may have become mixed up in some bad business. Having a soft spot for fellow veterans and an urge to see justice done... Reacher is soon helping track down the missing twin and have mercy on anyone who tries to stop him.
This is my second Jack Reacher novel and I have to say I was just as thrilled with this one as the first. The story sees Jack Reacher chance upon Michaela Fenton an army veteran turned FBI agent who is trying to track down her missing twin who she believes has fallen in with some questionable people engaged in highly questionable business.
I have to say… if you want to grab your readers attention and concern starting with the a shooting involving your main character right off the bat is a good way to do it. I'm sure I read (possibly in the last novel's Q&A section) that the notion of ending the Jack Reacher series by having him die while trying to help someone was the plan… so the opening to this story… well… it grabs your attention!
For anyone who has read a Jack Reacher novel before, the beats are the same, the weighing up enemies, going over the moves they make, how they make them, what they should have done. The blow by blow is a great way of working through a fight scene because it allows the mind to paint the picture whilst also giving the very clear indication that Reacher knows how to handle himself, is great at strategising and is constantly thinking through the situations he gets himself in, planning in advance not just what he suspects his opponents might do but how he can work with those actions to come out better off than his foes.
There's a moment, much later in the book, where Michaela is asked about her brother and his use of clues. She responds with something along the lines of "he loves crosswords but I always saw all the ways the answers didn't work with the questions"… or words to that effect. As someone who likes to do puzzles I know just what she means… and share her pedantic nature for believing the questions and answers often don't strictly work. Touches like that and the situational awareness and assessment help to raise the Reacher novels above just a collection of macho fisticuffs to something more akin to someone who can more than handle themself in a touch situation, but also has the smarts to work they way through the clues to get to the desired result.
I set myself a goal of reading about 50pages a night but ended up going from about a third of the way into the book to finishing the rest of it in one night (the whole thing is 339 pages). That might tell you how engrossing the story is.
If you love a good thriller or a more intellectual take on the action genre, grab a copy of Jack Reacher: Better off Dead!