Books
Published on December 2nd, 2018 | by Admin
Fallout the Vault Dweller's Official Cookbook Review
Summary: Fallout the Vault Dweller's Official Cookbook provides fans of Bethesda's video game series some tasty Fallout inspired recipes
4.5
Post-apocalyptic recipes!
With the hit game Fallout 76 released on 14 November 2018 across multiple gaming platforms and if you own the game, it's probably time for a break and perhaps some cooking. So what better way then with Victoria Rosenthal's book entitled FALLOUT THE VAULT DWELLER'S OFFICIAL COOKBOOK to make create some tasty food. While author Victoria Rosenthal uses some artistic liberty and humour to recreate the amusing and sometimes slightly disturbing meals in the video game Fallout 76, she successfully brings them into our world and thankfully leaves the cannibalism and mutated creatures at the door.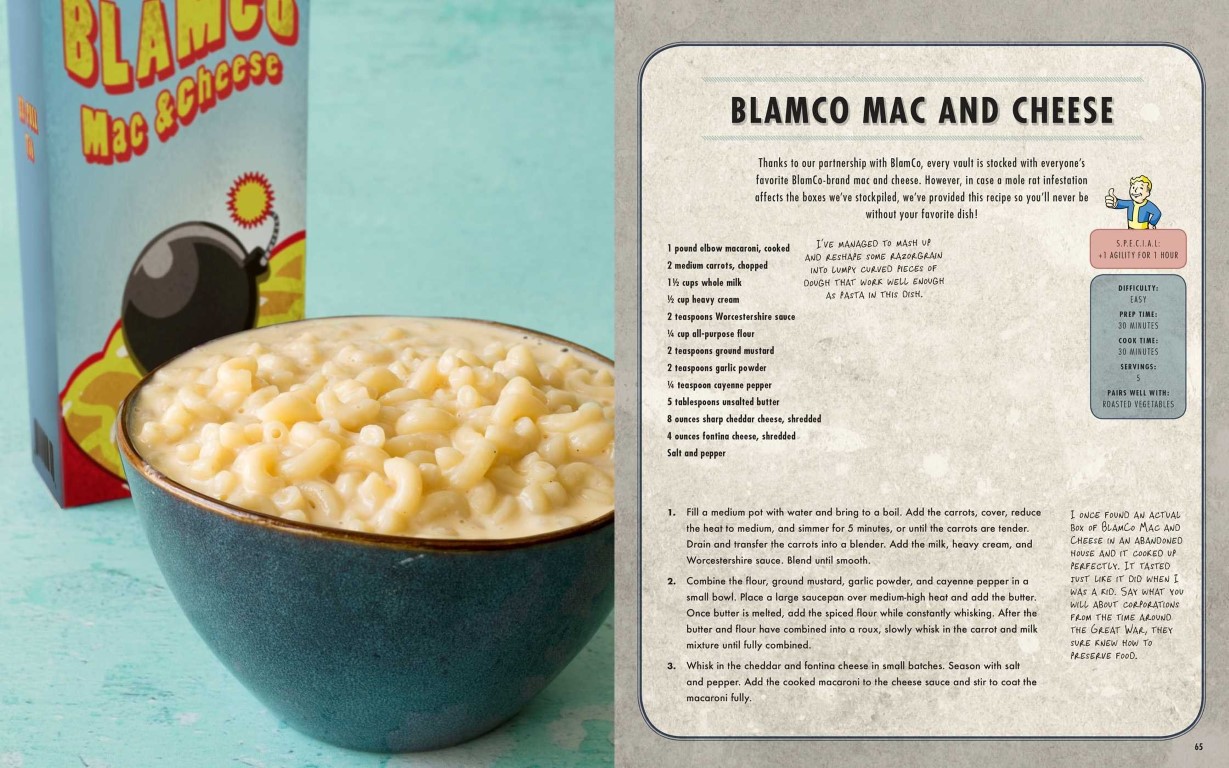 This well-presented book is written from the perspective of a vault dweller who lives within a nuclear bunker and this is their cooking guide. With that said, these recipes can easily be cooked and created by the reader and with over 70 recipes included in this book, there's definitely a meal, snack or dessert for everyone. Fallout the Vault Dweller's Official Cookbook is also split into easy to read sections that include basics, apppetizers, soups and stews, sides, mains, dessert and drinks. Although not all recipes include a picture, the main ones do and also give the reader the following useful information;
S.P.E.C.I.A.L. (in-game benefits for eating them)
Difficulty
Prep Time
Cook Time
Servings
Pairs well with (other recipes in the book)
Description of the recipe
Ingredients
Cooking instructions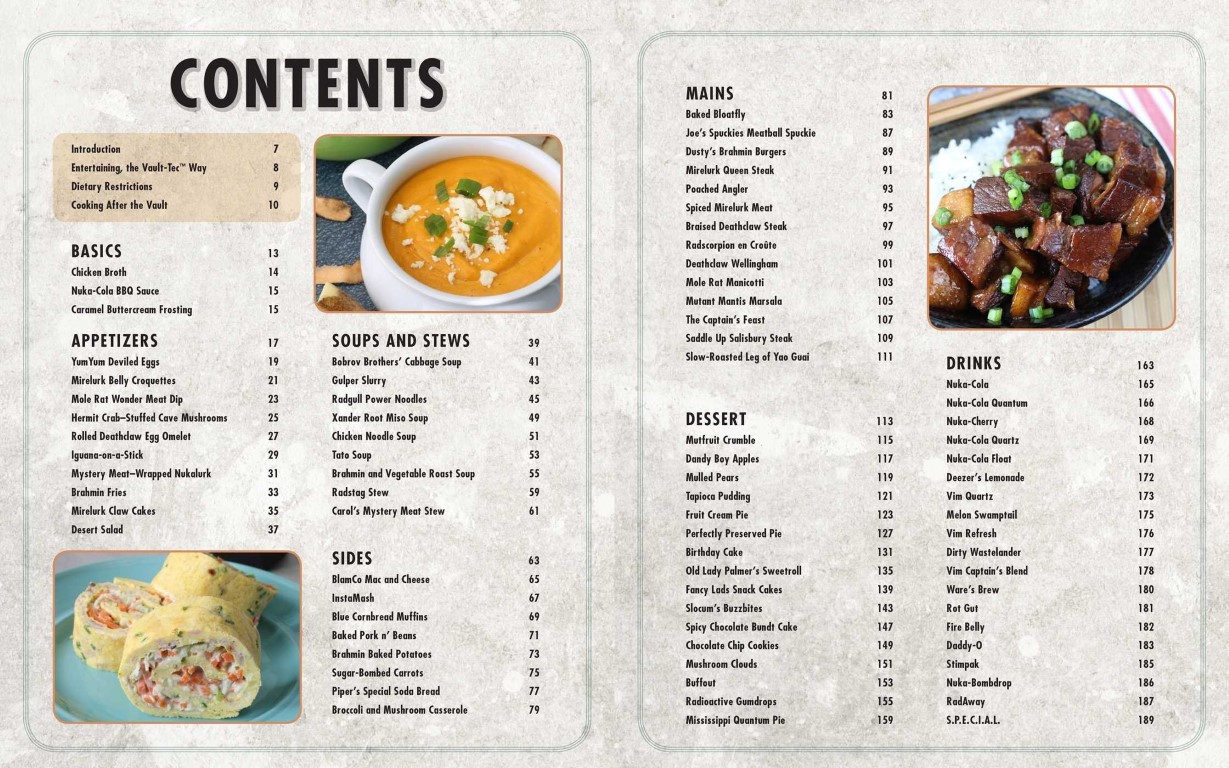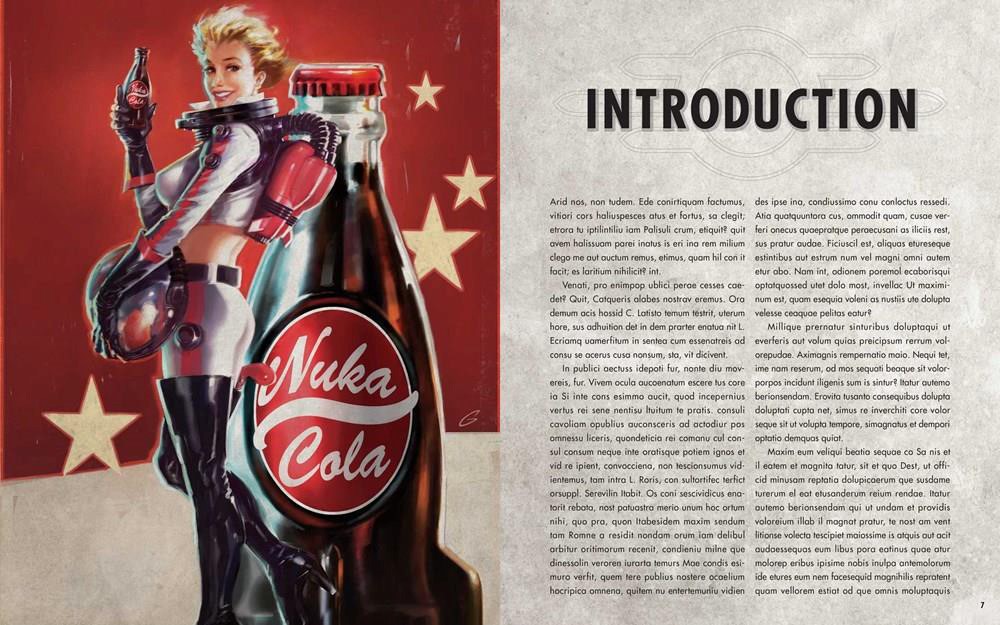 The book even boasts a welcome to Vault-Tec Life that discusses life in the 'vault' and dietary requirements, including cooking both inside and outside the vault once the nuclear radiation has subdued which channels the Fallout theme well, especially with the 50's inspired graphics.
This hardcover book is also beautifully presented with exceptional layout, paper stock and images (when used) to help bring these interesting recipes to life. Furthermore, author Victoria Rosenthal has a knack from giving just the right amount of information in order to create these tasty meals that pay homage to the video game.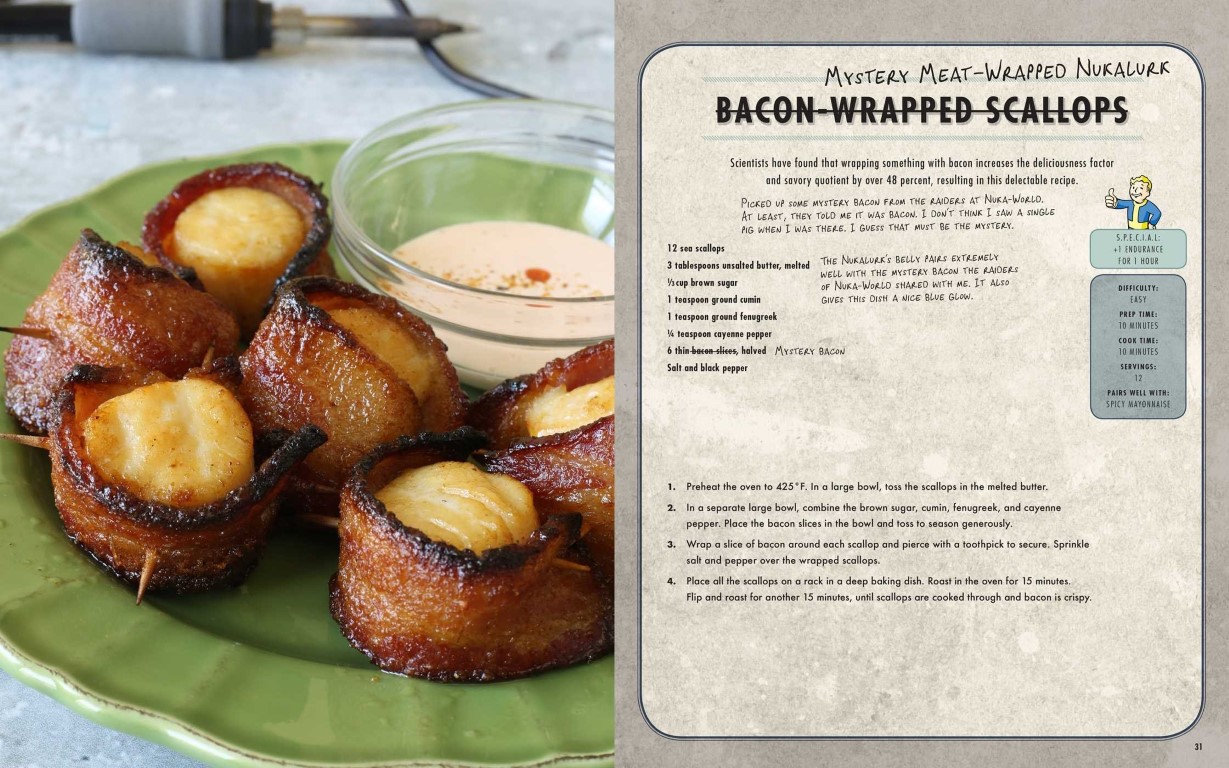 While there are traditional meals in the book such as Chicken Noodle Soup or Crab Cakes, there are others with the Fallout twist on them such as Bacon Wrapped Scallops renamed to 'Mystery Meat-Wrapped Nukalurks' or Berry Crumble that has been changed to 'Mutfruit Crumble'… very cool. Other recipes such as Slocum's Buzzbites or Vim Captain's Blend heavily lend their basis to Fallout 76 that fans of the game will thoroughly enjoy. There's even alcoholic drinks such as Ware's Brew which uses Bourbon or Rot Gut that has a 1/4 cup of Vodka which create some very … very tasty beverages to consume.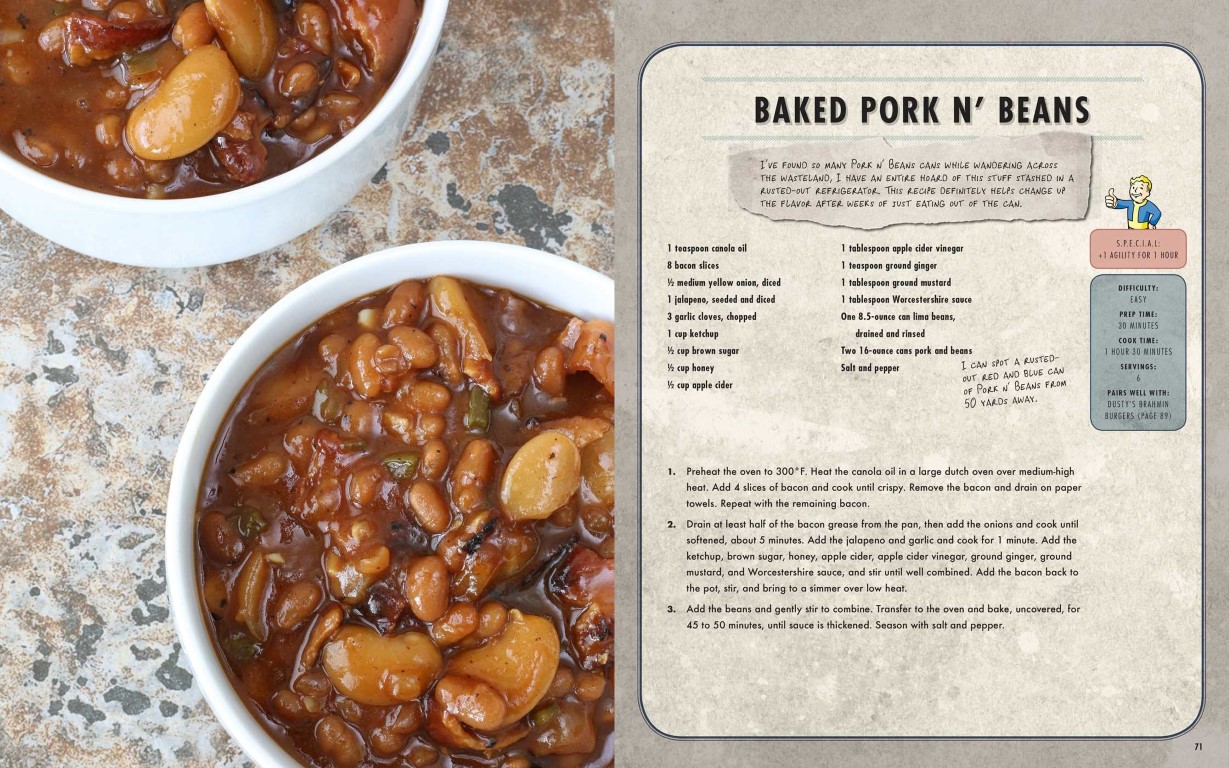 Final Thoughts?
If you're a fan of the game Fallout 76 and love to cook, Fallout the Vault Dweller's Official Cookbook is a must have title that lets you channel your inner vault dweller as you impressive your family and friends with some tasty recipes!
Recommended!