Books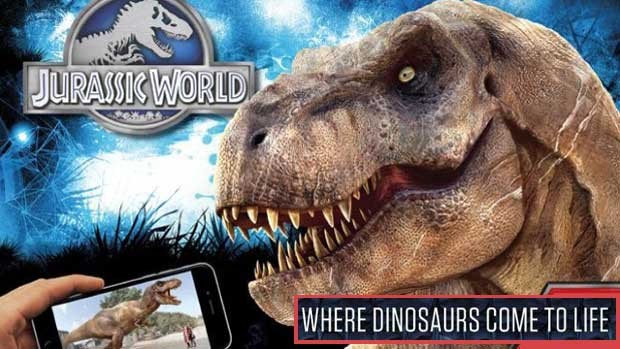 Published on July 8th, 2015 | by admin
Jurassic World Where Dinosaurs Come to Life Book Review
Summary: Jurassic World Where Dinosaurs Come to Life is beautiful compendium to Jurassic World with some amazing augmented reality
This official compendium for the latest Jurassic Park movie really bridges the gap between a traditional book and augmented reality because not only does this book feature some very interesting facts from the film but with a smartphone, you can actually make these dinosaurs come to life. That's right by downloading the free app, you can actually see five of the dinosaurs from the film walk around your desk, home or anywhere you like.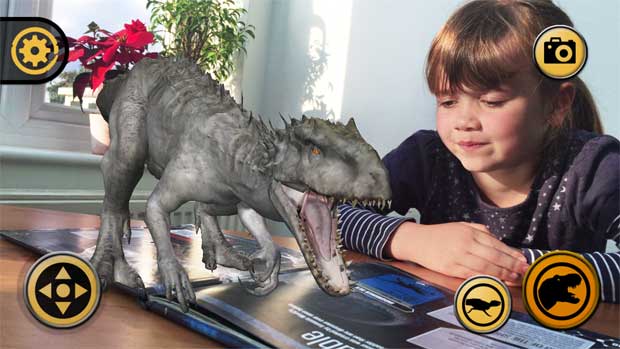 You can even take photos of these dinosaurs and see how they would look in actual life-size perspective. Another cool aspect about the book is that it even supports a dual-user mode which means if two people have smartphones, you can actually see two dinosaurs roaming around with each person controlling the other creature. However in order to use this feature, you do need a smart device capable of using augmented reality which includes any Apple device with iOS or greater or the Android 4.0 and above operating systems. With that said, I had some issues with the app on my Galaxy S5 which did cause it to freeze on a few occasions.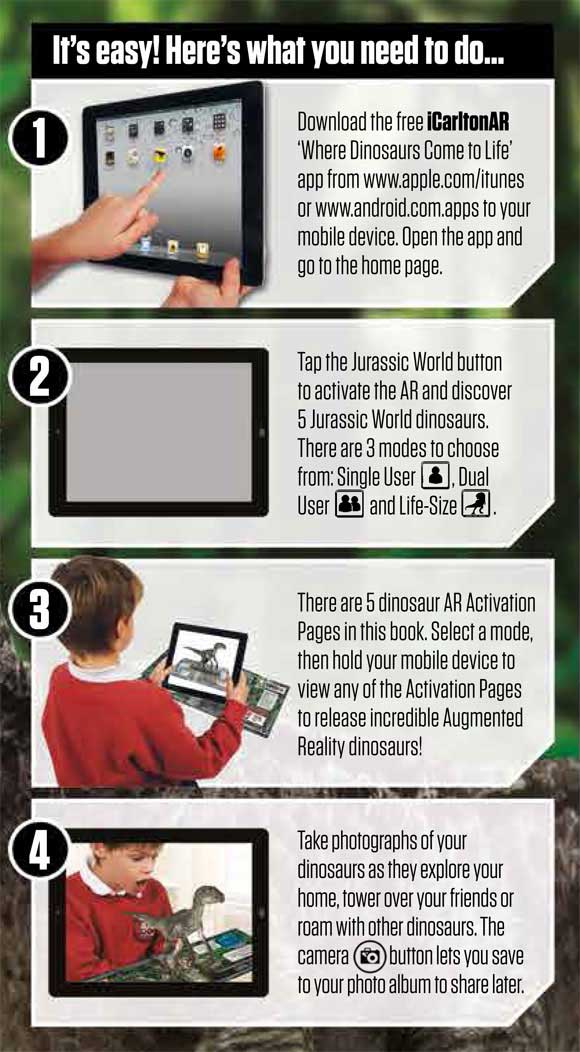 So let's talk about the book itself. Written by Caroline Rowlands, Jurassic World Where Dinosaurs Come to Life is a very well presented book and the first two pages of the title explains the augmented reality features. From there, the books goes onto elements from the film that include the island of Isla Nublar where these dinosaurs were created for both Jurassic Park and then Jurassic World which is almost like a tourist guide.
It then goes into the science of creating dinosaurs from ancient DNA to the dinosaurs themselves that include the Tyrannosaurus Rex, Mosasaurus to gentle giants and even the dangerous Indominus Rex which was created specifically for the film itself.  For the dinosaurs showcased, it includes some easy to read information about them that includes something about their history, their statistics and for those creatures that come alive, an activation icon that needs to be scanned by your phone.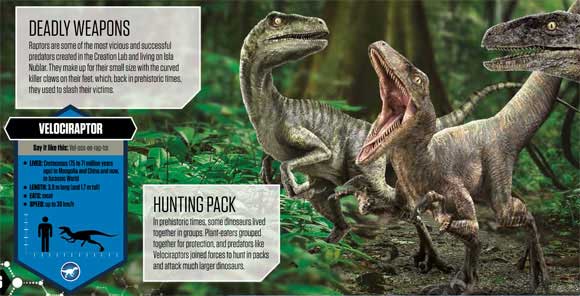 For example, the Velociraptor section highlights their height, diet and even their speed which was up to 39 kilometres per hour. The book is also boasts some beautiful images of these ancient creatures that will definitely make this book well used by younger readers.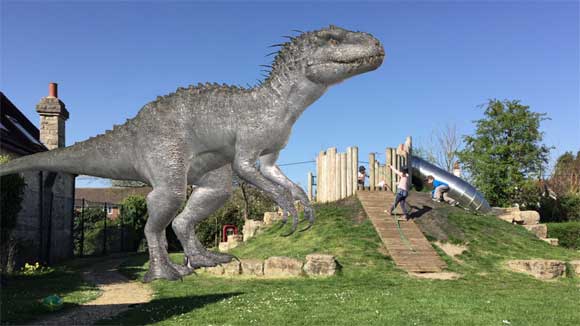 Final Thoughts?
All in all, the book is 31 pages long but where it does shine is via its augmented reality that really creates some amazing looking dinosaurs that the reader can interact with. So if you're a huge fan of dinosaurs or the latest Jurassic Park film which is Jurassic World then I could happily recommend to this book to all lovers of dinosaurs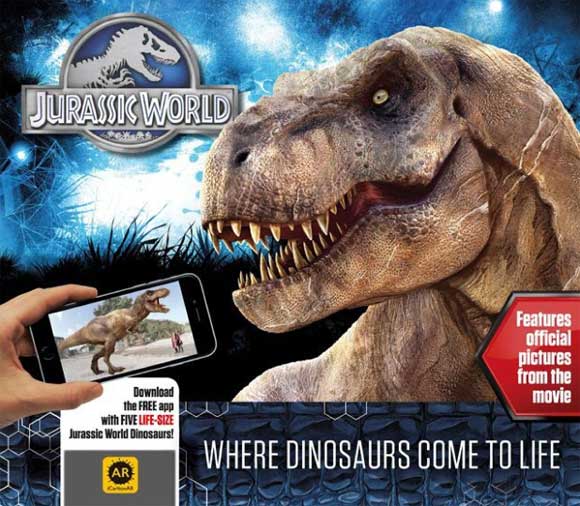 Book Details
Publisher: DK
Pages: 32
Format: Hardcover
Author: Caroline Rowlands
Genre: Movie
Product dimensions: 9.00(w) x 10.40(h) x 0.40(d)
Ages: 8 – 11 Years
Reviewer: Peter Bourke