Books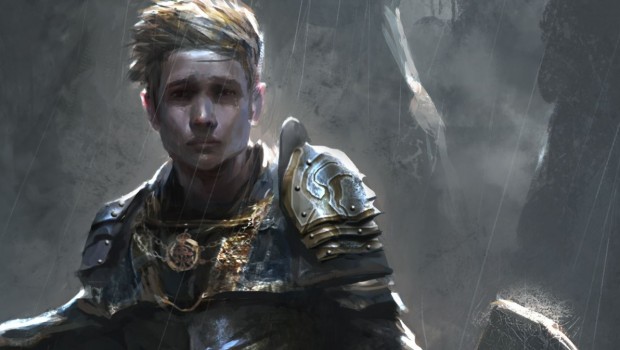 Published on January 28th, 2015 | by Admin
Half a King Book Review
Summary: Half a King Book is a well written book about a hero with the odds against him in a true fantasy setting
Half a King
Category: Fantasy
Format: Paperback
Series: Shattered Sea
Publisher: Harper Collins
Pages: 384
Author: Joe Abercrombie
Genre: Young Adult Fantasy
Reviewer: Peter Bourke
"Let it be a chain upon me and a goad within me"
Half a King is the first book in the series Shattered Sea by acclaimed author Joe Abercrombie that revolves around a young prince by the name of Varvi who was born with a disability. As a result, he has become shunned by not just the court but also the people as he was born without a fully functioning arm that bares a stump.
Although Varvi comes from a proud and strong family, he has resigned the fact that he will never be king which will one day fall upon his older brother's shoulders. Even though he does not have the strength of his brother or father King Uthrik, Varvi has become quite the scholar and with this knowledge, he hopes to become a religious man.
However for Yarvi, his life is about to change when his father and brother are killed protecting their borders from their neighbouring enemy with the catalyst being the treacherous Vansterman that forces him to take the crown and the throne. Even though Varvi is destined to become king, there are others in the court who want this power for themselves and attempt to murder our unlikely hero.
Thankfully this death never occurs and Yarvi vows to reclaim what is his birthright once has escaped from slavery in this gripping story with political intrigue, drama and action that makes this the perfect fantasy novel, especially when he brings together the lowest of people who would also be shunned by the court.
What I enjoyed about this story was the great character developed employed by the author that shows Yarvi grow as a character, especially through the various stages of his short life. This also brings forth a powerful dichotomy for our young hero for he never wanted the throne but due to his proud heritage, he wants what is right and whether this is dictated by his own thurst for revenge remains to be seen.
Final Thoughts?
It's definitely a great coming of age story that is set in a very harsh world and does parallel some other similar series. Although none of those protagonists were a disfigured king. Born a weakling and forced to hone his strengths elsewhere, Half a King is a very well written novel that is filled with many twists and turns that really makes this novel very hard to put down!