Books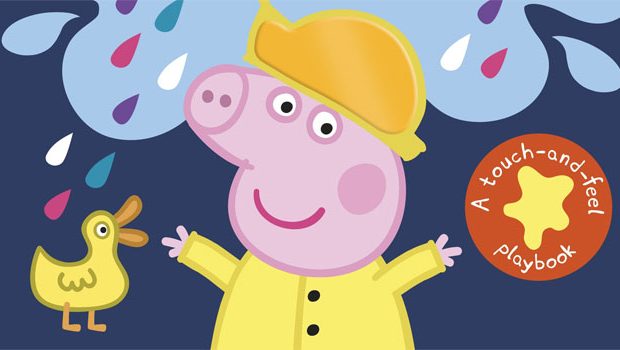 Published on May 12th, 2019 | by Tony Smith
Peppa Pig Puddle Playtime Book Review
Summary: Peppa Pig Puddle Playtime is a great interactive book that adds a layer of sensory fun!
Peppa Pig Puddle Playtime targets the younger reader in this touch and feel playbook. The premise behind Peppa Pig Puddle Playtime adds a layer of interactivity to the book that is not only visual but also sensory as we follow Peppa, her brother George and their parent's Mummy and Daddy Pig on some fun outdoor activities.
Even though it is wet outside, Mummy Pig manages to find activities for her children to do such as touching shimmering raindrops, feeling the bumpy frog and fluffy duck and even touching mud which is a very clever twist. As with other books from Ladybug, Peppa Pig Puddle Playtime is filled with vibrant colours, characters that look like they have stepped out of the TV series and imaginative words that help bring it all together.
Final Thoughts?
If you have younger children, they will simply adore Peppa Pig Puddle Playtime e due to the interactive nature of this fun book, even including sticky mud!