Books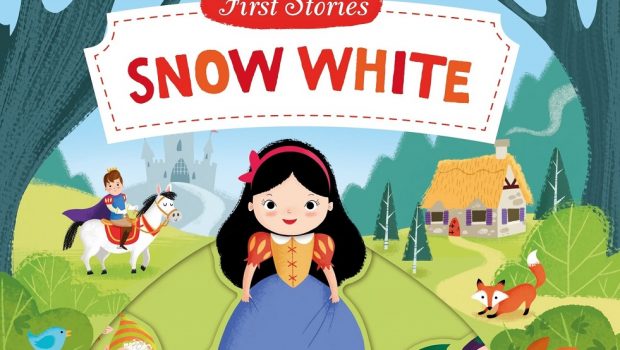 Published on October 12th, 2018 | by Andrew Bistak
Snow White (First Stories) Book Review
Summary: Snow White First Stories is not only well written but creates a true interactive experience that children will simply adore!
4.5
Colourful interactivity!
From French publisher Auzou Eveil comes an interactive Snow White experience in this board book which allows younger readers to move some of the characters and scenes by sliding panels or wheels and lifting flaps. So although Snow White is a classic tale, Auzou Eveil successfully retells the story of the fairest one of all who unfortunately is offered a poison apple by a wicked and evil Queen. As this is a first story book, it has been shortened for younger readers which still works well.
Although most fairy tales are on the darker side, Snow White does have a happy ending and what helps with this presentation is the stylised drawings that are also quite vibrant in colours which almost jump out of the page. Then you have the interactive nature of this title which allows the reader to move dials and tabs to give the illusion that things are happening on the page. For example it might seeing Snow White eat the apple or the Queen seeing the mirror change from her image to the fairest one of all. Furthermore, the text is well-written, without it being too wordy yet still descriptive in telling the story of Snow White.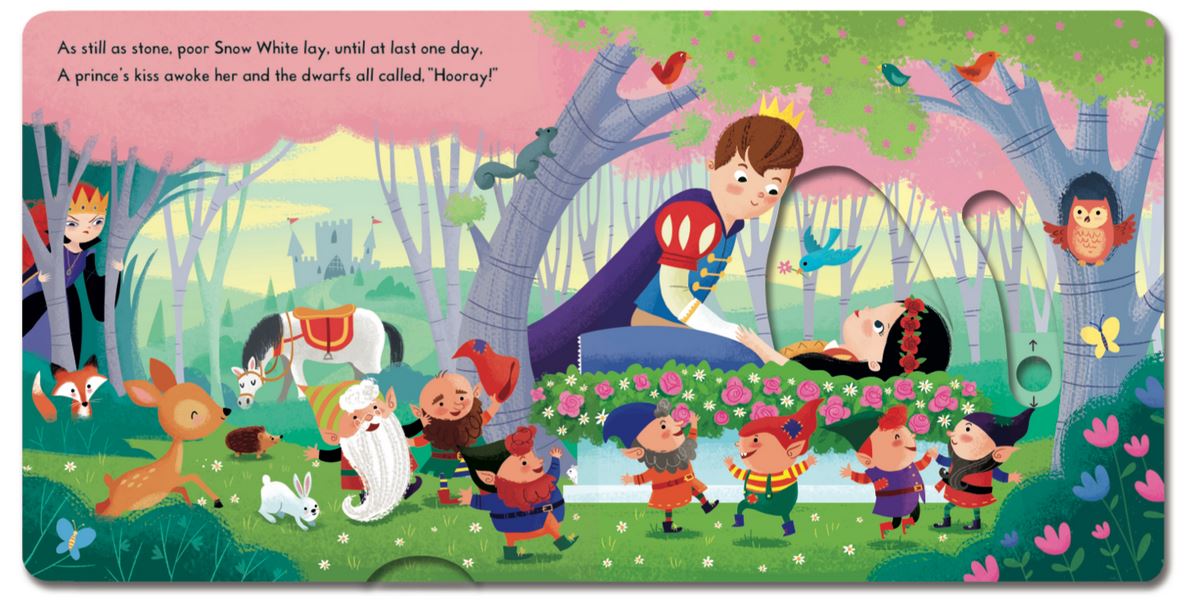 Final Thoughts?
All in all, Snow White (First Stories) was a delightful experience for our younger readers, especially the interactive nature and illustrations which are colourful and very vibrant!
Book Details
Title: Snow White
ISBN: 9782733861417
ISBN-10: 2733861417
Audience: Children
For Ages: 2+ years old
Format: Board Book
Language: English
Number of Pages: 10
Published: 1st August 2018
Publisher: Auzou Eveil
Country of Publication: FR
Dimensions (cm): 18.8 x 18.1  x 2.1
Weight (kg): 0.48