Books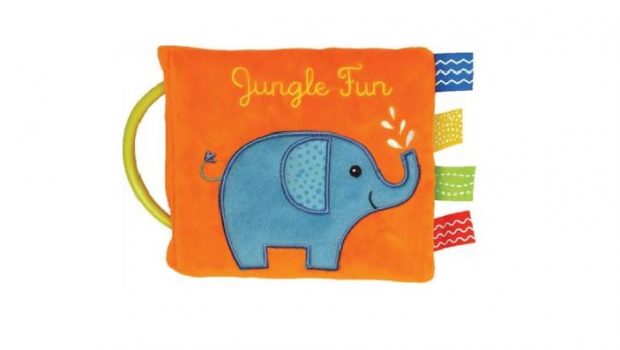 Published on October 12th, 2018 | by Andrew Bistak
Jungle Fun Cloth Book Review
Summary: Jungle Fun Cloth Book provides a fun interactive and sensory experience for babies and toddlers!
Jungle Fun is distributed in Australia by New South Books and is aimed and babies to toddlers due to its simplistic yet entertaining interactive nature. It's all about sensory sensation and Jungle Fun definitely delivers in this area with different textures of touch, visual imagery plus bright colours and lots of sounds that include crinkles, rattles and squeaks!
Adding to the experience are the colourful animals in this book that includes a monkey, a giraffe and even an elephant as these creatures successfully grace this title with some cute "drawings". So while some of the pages crinkle, there are squeakers to push and tab to lifts as little readers explore the jungle with these friendly animals. Text is also kept simple like Monkey Up, Crocodile Down or Giraffe Tall and Turtle Short.
Final thoughts?
Jungle Fun is a book that will definitely become one of your child's favourites from its velvet-like surface to the bright colours and wonderful sounds. So apart from a book, it also acts as a toy as your baby or toddler explores the world of Jungle Fun.