Books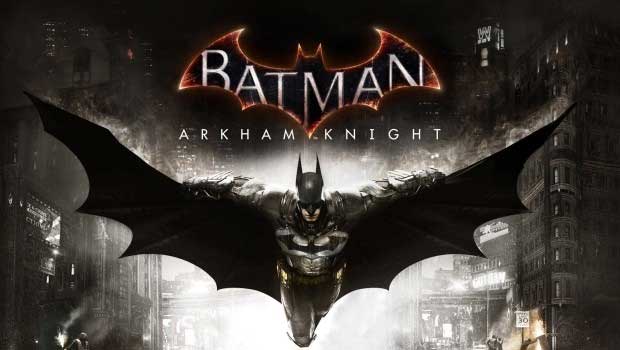 Published on September 6th, 2015 | by Tony Smith
Batman Arkham Knight Book Review (The Official Novelisation)
Summary: Marv Wolfman successfully transforms the hit game Batman Arkham Knight into a gripping and exciting novel!
Written by legendary comic scribe Marv Wolfman (Crisis on Infinite Earths, The Amazing Spider-man), BATMAN ARKHAM KNIGHT is the official novelisation of the hit 2015 video game of the same name which gives readers a further layer of this extraordinary gaming universe. What is interesting about this gaming universe is that the Joker died in the previous game which creates a very emotional journey for Bruce Wayne (aka Batman). The novel at over 300 pages is also well written by Wolfman who successfully expands on the story from the video game by Rocksteady Studios with some great twists along the way.
Set in the final game of the series, Batman's nemesis Scarecrow has unleashed a toxin on Gotham City which sees this metropolis on the verge of chaos. With the majority of the citizens from Gotham City fleeing, only Batman and the Gotham PD attempt to hold its criminal underworld at bay but they are losing the battle. Unfortunately, a new villain has risen from the destruction, the Arkham Knight, a leader of a criminal paramilitary organisation who wants the caped crusader to pay for his past crimes. Who is the Arkham Knight and why does he want Batman to pay? These questions are answered in the novel and needless to say, Batman is taken on a deadly game of cat and mouse with his rogue's gallery always one step ahead of our hero.
Without spoiling the story, Wolfman creates a gripping story that not only reads well but flows extremely well which should take most readers just a few days to complete. The story also serves as an excellent compendium to owners of the game, however given that this book touches upon all the events , players may want to wait until they have completed it. Furthermore, the book expands key storylines from the game and gives readers a better insight into all the characters motivations, especially the mind of Batman himself with his tribulations.
Final Thoughts?
Batman Arkham Knight by Marv Wolfman successfully bridges the gap between video game, comic and novel which takes readers on an insightful journey into the psyche of one of the world's most popular fictional superheroes, the Dark Knight Batman. Lastly as I have completed the game on the PlayStation 4, the book did help piece together a few things that I either missed or did not understand in the game so kudos to Wolfman for linking these together.
Recommended!