Books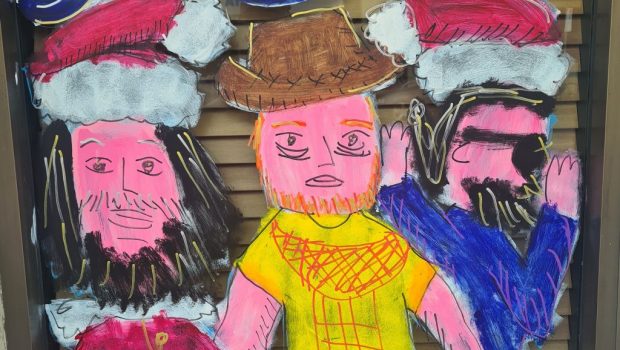 Published on December 21st, 2022 | by Tim Chuma
Always Room for Christmas Pud (2022) Review @AuntyDonnaBoys
Summary: While this would make more sense to buy if you were already a fan it is fun enough even if you have only seen bits and pieces of this group to buy and put away.
The famous "Always Room for Christmas Pud" sketch finally makes it into the print after Aunty Donna admits to "running it into the ground" and yet someone still thought this book would be a good idea. It is a bit hard to review this book objectively as the group was not really that serious promoting it themselves and just wanted to mess around. I am sure there are people on their team who would rather they would not.
You wouldn't think there was enough in quite a short sketch to do an entire book, but sometimes less is more as I have found with my own self-published projects and it works and can be sold as the one idea.
The illustrations work quite well in the book, it could have been quite easy to go the lazy route and just put a filter over frame caps of the sketch but they seem to have actually drawn these digitally and even added something to some of the shots.
There is some fake extra context that seems to be very obtuse and in keeping with Aunty Donna's style of humour, but it may be completely lost on people who are not fans of the group.
You don't really have to be a fan of the comedy group to enjoy this but I wouldn't imagine anyone who was not already one not just picking it up for something fun. Well worth your time and something to bring out now and then to look at.
Book details:
Illustrated by James Fosdike
Written by Aunty Donna
Published: 18 October 2022
ISBN: 9780143779810
Imprint: Penguin
Format: Hardback
Pages: 48
RRP: $19.99
Categories: Humour