Books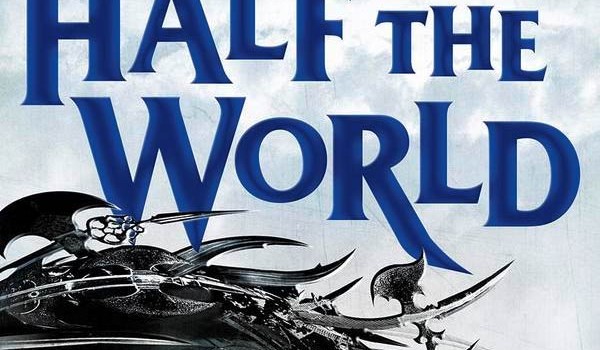 Published on February 1st, 2015 | by Admin
Half the World Book Review
Summary: Half the World is another gripping story in the Shattered Seas novels from Joe Abercrombie
Half the World
Category: Fantasy
Format: Paperback
Series: Shattered Sea (Book 2)
Publisher: Harper Collins
Pages: 496
Author: Joe Abercrombie
Genre: Young Adult Fantasy
Reviewer: Peter Bourke
Following from the world-wide hit Half a King, Joe Abercrombie returns to the world of the Shattered Sea which truly takes the series to a totally new level. Unlike the previous novel which focused on the flawed Yarvi, Half the World is now seen through the eyes of Thorn, a young woman who is forced to become a warrior in this harsh world.
As Father Yarvi attempts to overthrow the High King, Thorn now becomes one of his chess pieces when she accidentally killed one of her sparring partners. Labelled a murderer, she is saved by Yarvi provided that she swears allegiance to him and from there, he creates another motley crew of flawed individuals into order to form allies for what will be the final war against the High King.
Joining Thorn is Brand, a young warrior and another flawed character who despises using weapon against others which creates quite a dichotomy between them. Like the previous novel, Half the World is filled with intrigue, politics and murderous plots that makes it quite a harsh world but the characters, even though they are damaged are the true gems of this engaging universe.
The sequel also expands the magic of this universe by giving additional clues on how they elves broke the world of magic and gods. Add in epic battles and even a romantic angle and Half the World successfully ticks all the right boxes of the young adult fantasy archetype that has been successfully twisted and changed by the master author himself, Joe Abercrombie.
Also, like the previous story, there is a strong coming of age element here, especially between the motivations and characterisation of both Thorn and Brand which is quite intriguing to see it all unfold. Thankfully Abercrombie writes these characters extremely well, without being overtly clichéd or stereotyped of the Fantasy genre.
Another aspect that I enjoyed was that Thorn is trying to be something that will have her shunned in society but if she can become the warrior that she do desperately wants, it will not only help her get revenge on her father's killer but also fulfil her duties for Yavri.
Final Thoughts?
So even though the journey of the Shattered Seas is through the eyes of another, well two actually, the story of Yavri still continues and it's great seeing it from another aspect but compared to the protagonist of Half a King, Thorn is a much more superior and complex character.
Needless to say, I can't wait for the third book to find out what happens to the Gettlands and what other new characters Abercrombie introduces!