Books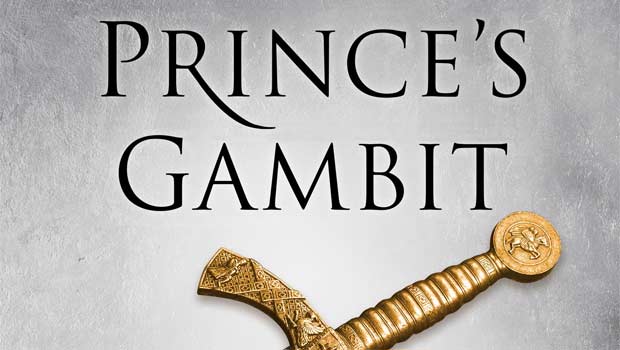 Published on June 10th, 2015 | by Admin
PRINCE'S GAMBIT BOOK REVIEW
Summary: The Prince's Gambit makes a fitting sequel to the Captive Prince by C.S. Pacat!
Title: Prince's Gambit
Series: Captive Prince Trilogy (Book 2)
Genre: Fantasy Romance
Author C.S. Pacat
Pages: 400
Publisher: Penguin Australia
Reviewer: Michelle Blake
The wonderfully talented author C.S. Pacat returns readers to the dark and dangerous world of Prince Damianos (Damen) who was sold into slavery after a failed military coup. As a result, he is given to Prince Laurent who becomes his new master where they leave the protected confines of the palace to venture into the borderlands to protect it from enemy invasion.
However Laurent has other plans as both he and Damien are drawn into a deadly game of cat and mouse as they attempt to uncover some secrets that could literally unravel the kingdom with bloody war. With intrigue, battles and betrayals, welcome to book two of the Captive Prince Trilogy which really moves this series into the next gear. Then you have the darker characters themselves which really add another layer to this quite complex and enjoyable story.
Another interesting element of the Prince's Gambit is that the the book is not your standard fantasy novel due to the romantic nature of the plot which actually involves a male to male romance. Needless to say, Pacat is channelling her inner Anne Rice at times and given the fantasy genre, it actually works beautifully.
As a result, it creates an interesting sense of sexual tension between the characters and actually gives the story a much more grounded experience with all this turmoil and political intrigue in the background. Pacat also gives the reader additional scope of this universe due to the world building elements of her storytelling which in turn creates a very engaging universe.
With that said, I enjoyed the dichotomy between the two characters, Damen being the more level-headed heroic prince with Laurent a much more clever and shrewd strategist which creates some interesting rapport and of course dialogue between the two.
The dialogue of the story is also quite realistic without it being too clichéd or over the top but given the genre, you can expect some elements that will have you rolling your eyes. Nonetheless, Pacat really strings book two of the series together well that made it quite hard to put down.
One slight frustration about the Prince's Gambit  is that it ends with a cliffhanger that will exasperate fans of this series because now we need to wait until book three is released to find out what actually happens. Curses!
Final Thoughts?
With an epic story happening in the background and two characters caught in the middle of war, Pacat successfully pens another imaginative tale that sets itself apart from its competitors and in the end creates a very compelling, intelligent and enjoyable read.
Recommended!