Books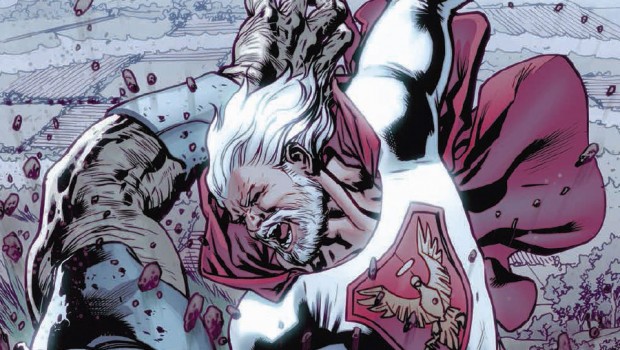 Published on April 10th, 2015 | by Andrew Bistak
Jupiter's Legacy Book 1 Review
Summary: Jupiter's Legacy Book 1 is definitely one of the must read graphics novel of 2015
Jupiter's Legacy Book 1
Format: Graphics Novel
Author: Mark Millar
Artist: Frank Quitely
Company: Image Comics
Pages: 136
Price: $9.99USD
Release Date: 21/04/2015
Reviewer: Andrew Bistak
Collecting issues 1 to 5 of Jupiter's Legacy, Image Comics have released one of the best comics that I have read for quite some time. Sure I may be a DC zombie when it comes to comics but I also dabble with smaller publishers and when I was given the chance to read the first volume of Jupiter's Legacy, I jumped at the opportunity and in my opinion, this is some of Mark Millar's finest work. But then again, when did he have any bad work?

For the uninitiated, Jupiter's Legacy is fresh take on the superhero genre that has parallels to both the Golden Age of comics and the modern era with some great twists thrown into the mix. The story commences in 1932 that sees a group of explorers lead by Sheldon Sampson seek out a mysterious island that appeared to him in a dream. Once they discover this island and its secret, they are given extraordinary powers that lead them to become the world's first generation of superheroes.

We also learn that Sheldon's then girlfriend, now wife Grace and his brother Walter also received powers beyond those of mortal men and the story then skips to 2013 that sees America on the edge of another economic disaster. Sheldon who is the epitome of Superman and is known as "The Utopian" to the world believes that those with super powers should never interfere in the affairs of men, however Walter thinks otherwise who has become jaded over the years.
As a result, this creates a devastating rift between the brothers that forces Sheldon's daughter Chloe and her boyfriend Hutch into hiding when Walter creates his own league of "heroes" to not only abuse their powers but enforce their own authoritarian agenda in not just America but also the world. Needless to say, the world lost its innocence when this happened.

Another key player in Jupiter's Legacy is Jason, the son of Chloe and Hutch who is basically a third generation superhero who became greatly inspired by his grandfather and believes that his powers should be used for good. Jason is definitely used as an inspirational character in the book and has some equally powerful scenes in the story.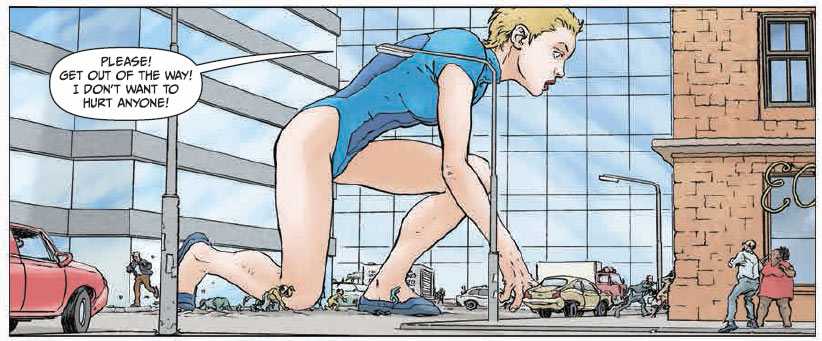 Without spoiling Jupiter's Legacy, the story does have similarities to Kingdom Come, The Dark Knight Returns and The Watchmen, however this story still stands on its own merits and is just as powerful. Millar has a real knack of getting inside the head of his characters and even the villains are strangely likeable. Jupiter's Legacy is also a very emotional journey for the reader, especially after an epic battle that literally changes the world and left me quite shocked.

To complement the story of Jupiter's Legacy, the amazing artist Frank Quitely lends his talents to the story who successfully creates this compelling universe that is outside the mainstream genre and really draws you into this carefully crafted world. Peter Doherty (Colours, Letters and Design) and Rob Miller (Digital Art Assistant) also lend another layer of complexity and realism to Quitely's artwork that almost makes this graphic novel a living breathing world.
Final Thoughts?
Jupiter's Legacy Book 1 is definitely one of the must read graphics novel of 2015 that is filled with interesting characters and flawless dialogue and art thanks to Mark Millar and Frank Quitely. Being a huge fan of the comic genre and also novels, I finished this entire graphic novel in one read because it flowed so well and proves that superheroes can still be written without clichés and forced editorial mandates.