Books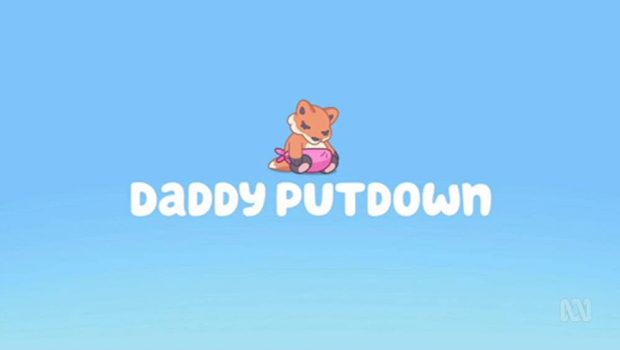 Published on August 13th, 2021 | by Adrian Gunning
Bluey Daddy Putdown Book Review #Bluey
Summary: Another fun read from the team of Bluey!
It's easy to see how the TV series Bluey has become an international sensation and while written for children, there are also plenty of elements that will relate to parents in this fun series about a Heeler family. So if you have a younger fan of the TV series or just looking for an enjoyable read, then Bluey Daddy Putdown definitely meets that criteria.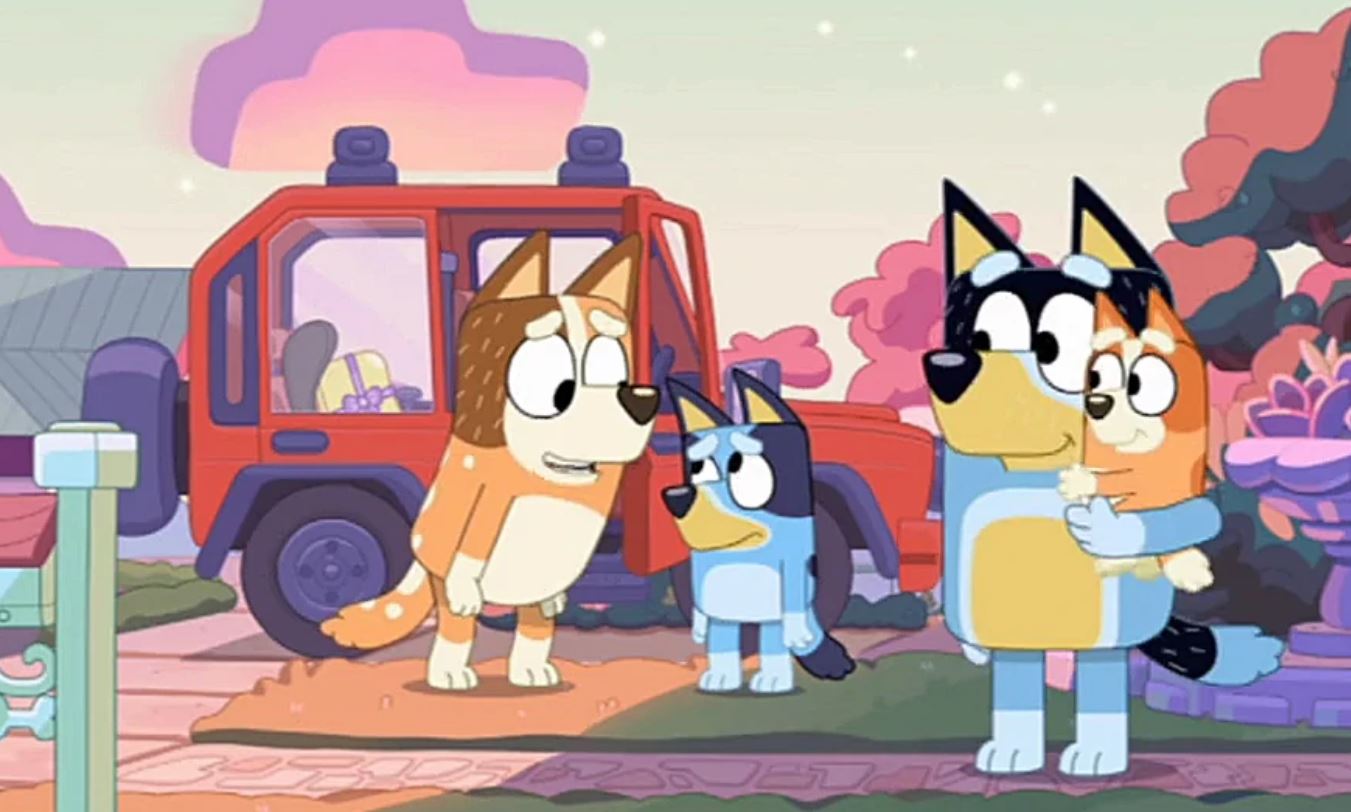 I don't understand it. Why would you want to watch some stinky baby have a shower?
– Dad
The premise of the story which is taken from an episode of the TV series is that Bluey's mum is going out to a baby shower and she wants her to stay home in order to put her into bed. Her little sister Bingo is also wondering who will put them to bed with mummy saying "it's a daddy putdown!" as she leaves for the baby shower.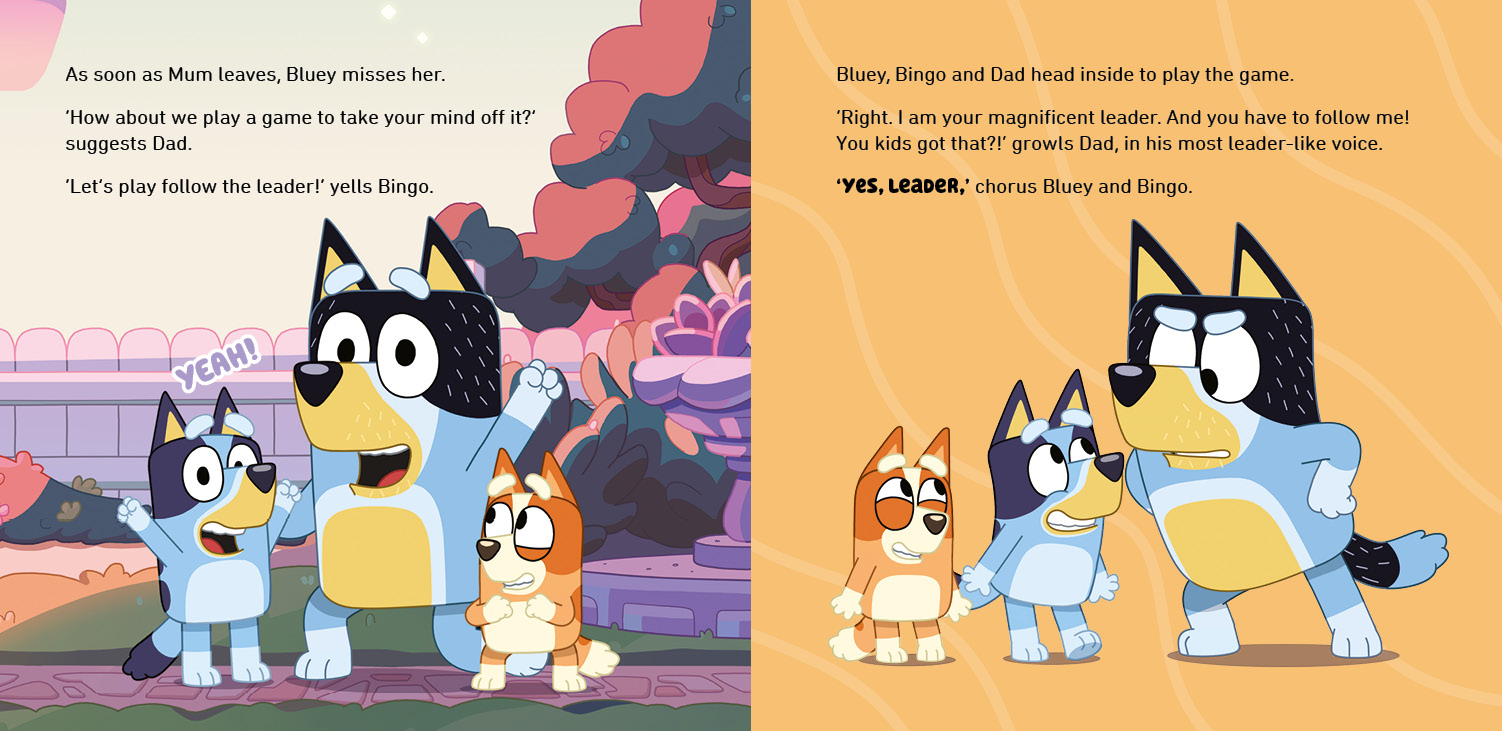 Unfortunately Bluey is sad, however her dad suggests that they play games and from there they play follow the leader as they explore their house and backyard, including other games. Bluey and Bingo even have their own baby shower with their toys, including gifts. Eventually they have dinner together with the book ending with their mum coming home where she finds EVERYONE asleep, including Bluey and Bingo's dad!
Final thoughts?
Bluey Daddy Putdown is the perfect bedtime book that brings this TV phenomenal to life in printed form with well-flowing text and colorful images.
Recommended!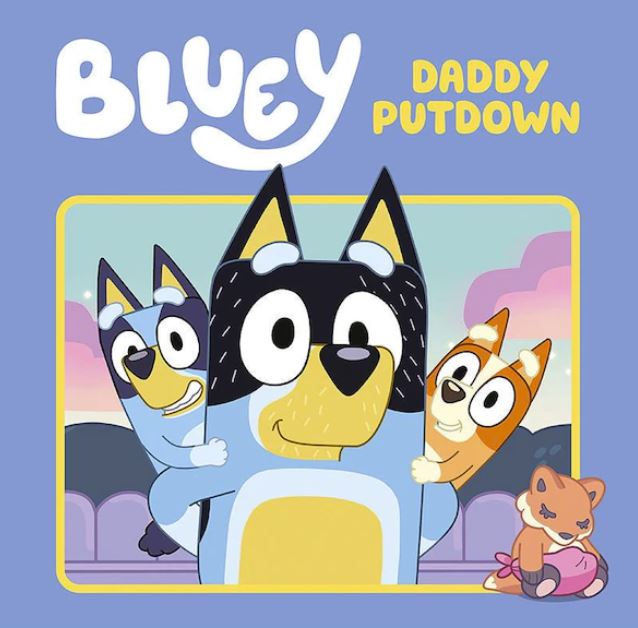 Book Details
ISBN: 9781761041174
ISBN-10: 1761041177
Audience: Children
For Ages: 3 – 5 years old
Format: Hardcover
Language: English
Number Of Pages: 32
Published: 3rd August 2021
Publisher: Penguin Australia Pty Ltd
Dimensions (cm): 27.1 x 26.6  x 1.2
Weight (kg): 0.51
Edition Number: 1