Books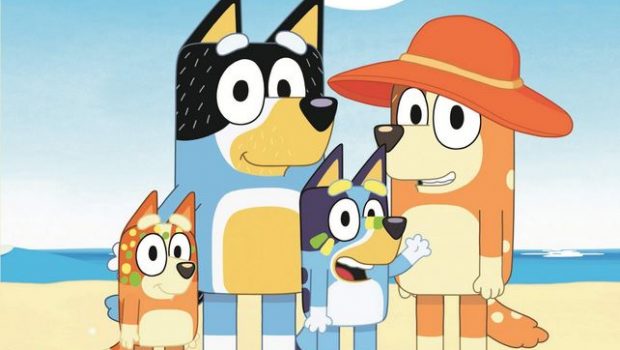 Published on November 17th, 2019 | by James Wright
Bluey the Beach Book Review
Summary: Bluey the Beach is a fun interactive book about all the excitement to be found at the bach!
The Hit ABC Kids TV show Bluey and in conjunction with BBC Studios and Penguin have released a handful of new books for November 2019 and Impulse Gamer is checking out two of these new books. These books include Bluey The Beach (reviewed here) and Bluey Fruit Bat with this review found at https://www.impulsegamer.com/bluey-fruit-bat-book-review/ and both based on two of the TV episodes.
For the uninitiated, Bluey revolves around a 6-year old Blue Heeler and her family who get involved in all sorts of hijinks as they are involved in a variety of amusing tails… err… tales. Not only are these cartoons fun to watch but they are also well animated with excellent voice acting and it's easy to see why they have over 90 million online views and have topped the iTunes Kids Chart! Needless to say, it is a favourite in our household, including The Moon and Me.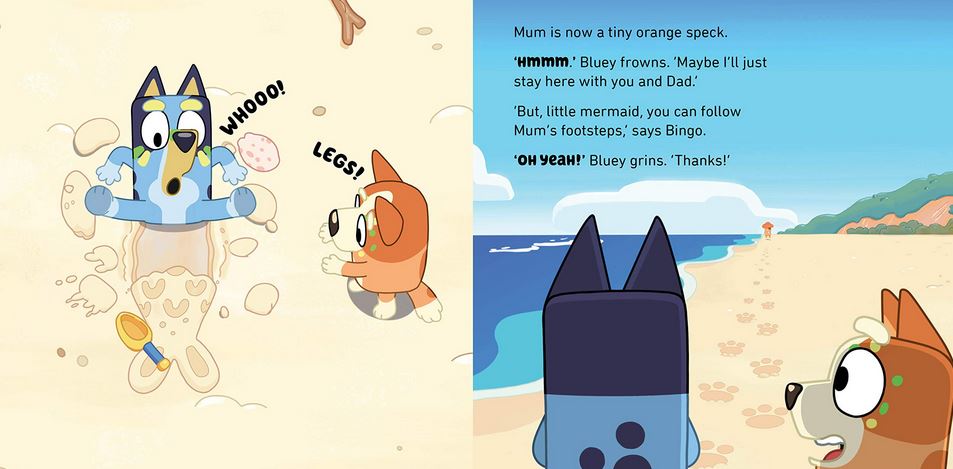 While I digress slightly, Bluey The Beach is also a hardcover lift-the-flap book which enhances the experience of the story by making it an interactive experience for the reader. By lifting these flaps up, you will find another part of "tale" hidden away. The premise behind The Beach is that Bluey and her family are enjoying a day at the beach and when our favourite Blue Heeler find a shell, she is super excited to show it off to her family, however things don't go according to plan for our little pooch as she pretends to be a mermaid as her imagination goes wild. She also gets involved in beach games plus meets other animals who call the beach home! Great stuff!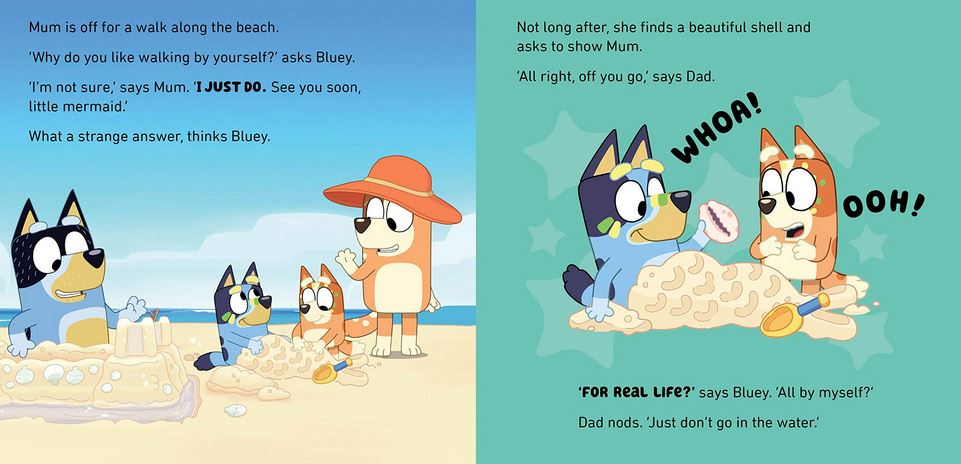 Final Thoughts?
If your children are a fan of Bluey, Bluey The Beach will definitely become a hit with them, especially with its interactive nature of the lift-the-flaps. Further to this, it is well-written and illustrated that mirror the TV series perfectly. So whether you're looking for a new book or a gift, Bluey The Beach ticks all the right boxes!