Books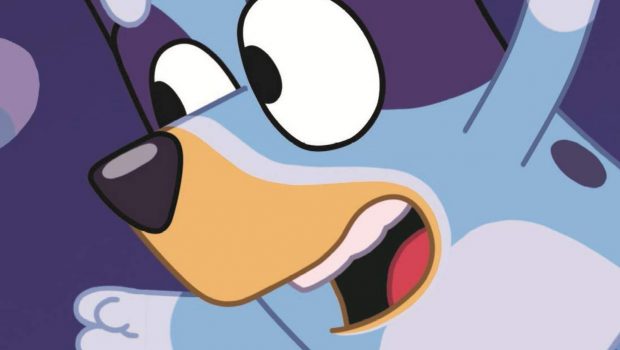 Published on November 17th, 2019 | by James Wright
Bluey Fruit Bat Book Review
Summary: Bluey Fruit Bat highlights the wondrous imagination of children in this well made book that celebrates the hit TV series!
We recently reviewed the excellent Bluey The Beach (https://www.impulsegamer.com/blueybeachbookreview) lift-the-flap book from Penguin and this time we're checking out Bluey Fruit Bat which is probably even better as it glows in the dark!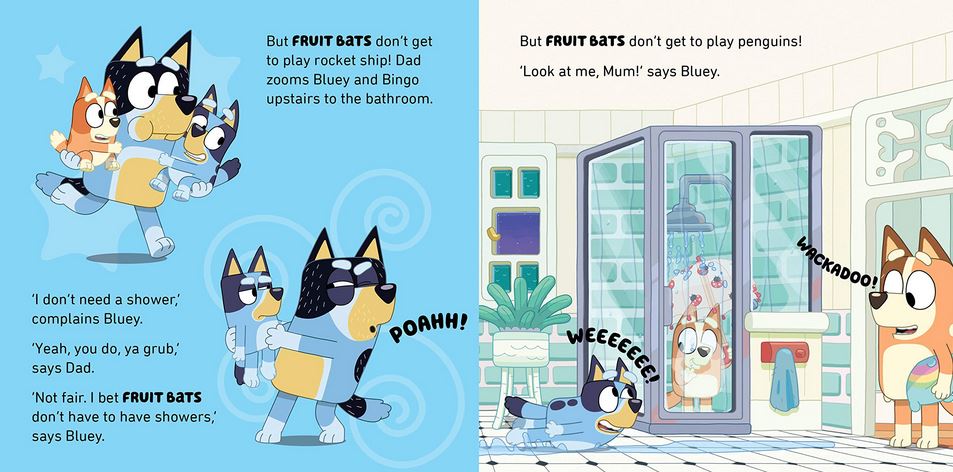 Like the Bluey The Beach, Fruit Bat is not only a well-written book but boasts some excellent illustrations bursting with colour plus as mentioned, the pages glow in the dark which add a great layer of interactivity. In order to maximise the glow in the dark feature, you do need to put the book in a well-lit room which "charges" this special material so that it can be seen in the dark.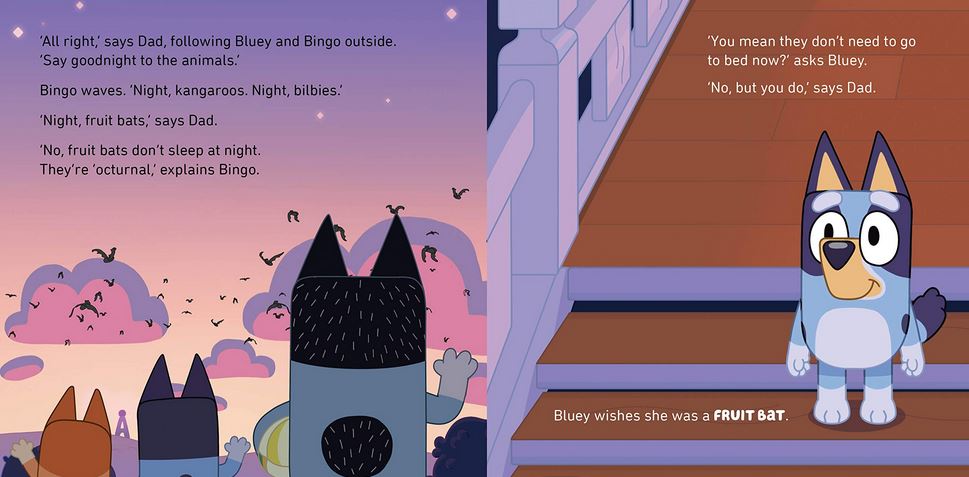 In Bluey Fruit Bat, our favourite pooch Bluey doesn't really want to go sleep and wishes she was a fruit bat as she "dreams" of being a bat so that she can fly through the skies and not go to sleep. This also has repercussions on other family members, especially the dad in particular who dreams of playing touch football as Bluey's wish is subliminally given to him. Also joining Bluey in this story is her mum and brother Bingo who are all staples in the excellent produced TV series.
As we follow Bluey, she flies through the sky as a "fruit bat" and has the time of her life and there is a touching moment in the book when she sees her father playing football in the dreamworld. While her Dad doesn't play anymore, Bluey appreciates the sacrifice he has made to become a dad which is a nice mention of what parents do for their children.
Final Thoughts?
Bluey Fruit Bat Book is another fun-filled and interactive story from Penguin that is a true celebration of this hit TV character Bluey and her slightly eccentric family.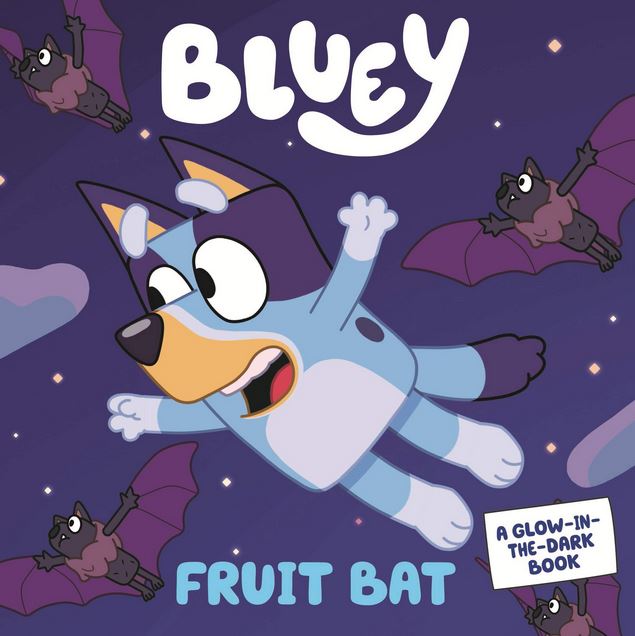 Recommended!